Well, it's certainly a damp and cool start to this Friday, yet I also expect some improvements as we go through the afternoon. Spotty showers and sprinkles prevail this morning before some drier air works in, yielding to some breaks of sun/brightening skies mid to late afternoon. The warmest temps will be found around dinner time, away from the coast.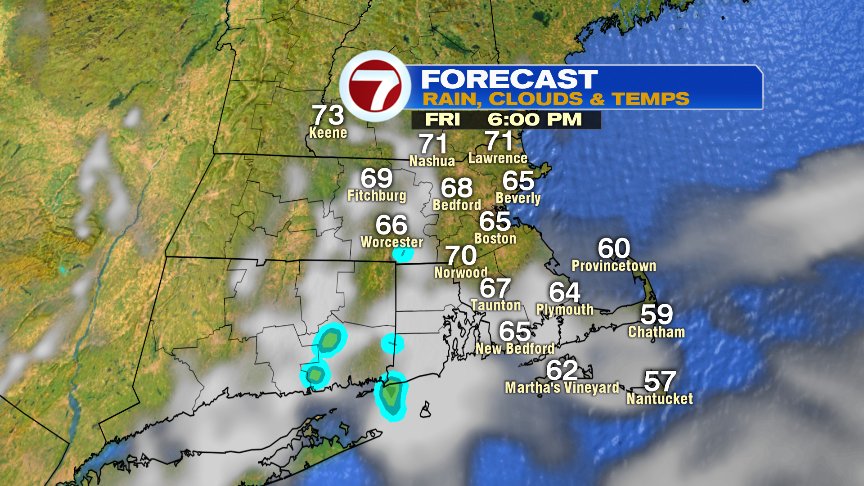 A little bit of chicken fried, cold beer on a Friday night? Check, and check at Fenway park tonight.  Despite being stuck in colder weather today, we'll castaway the rain chances as some sun breaks out just in time for the concert.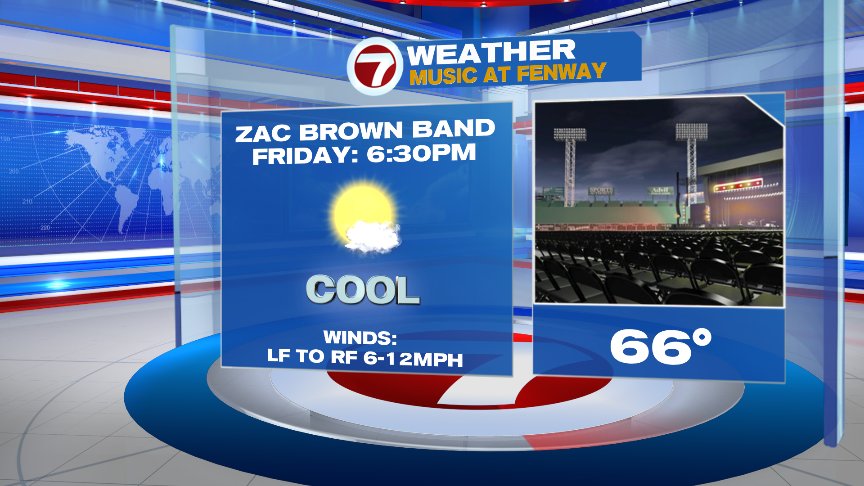 Temps warm up big time this weekend. Mid 80s tomorrow and near 90 on Sunday. We'll keep it dry for dad too with humidity still in check as dew points hover in the 50s. Happy Father's Day to all you dads out there and I hope you get some well spent time with the fam!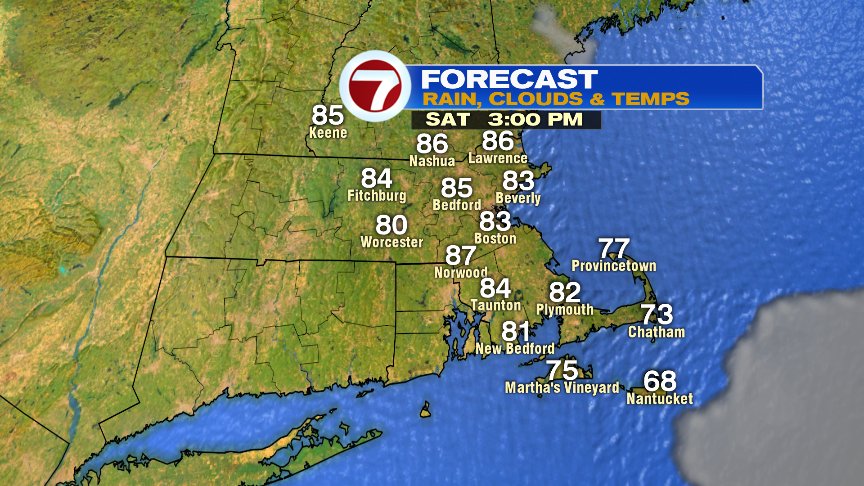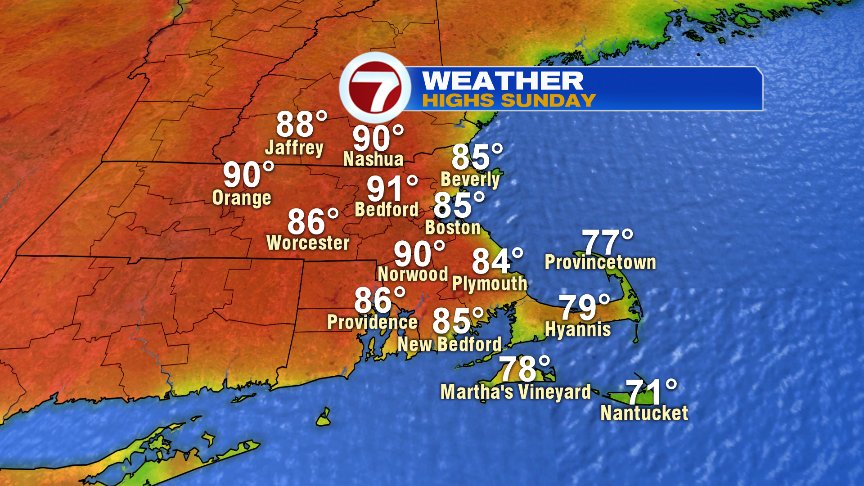 While humidity is in check this weekend, it ramps up Monday as we heat toward record highs. Heat indicies will likely crack 100.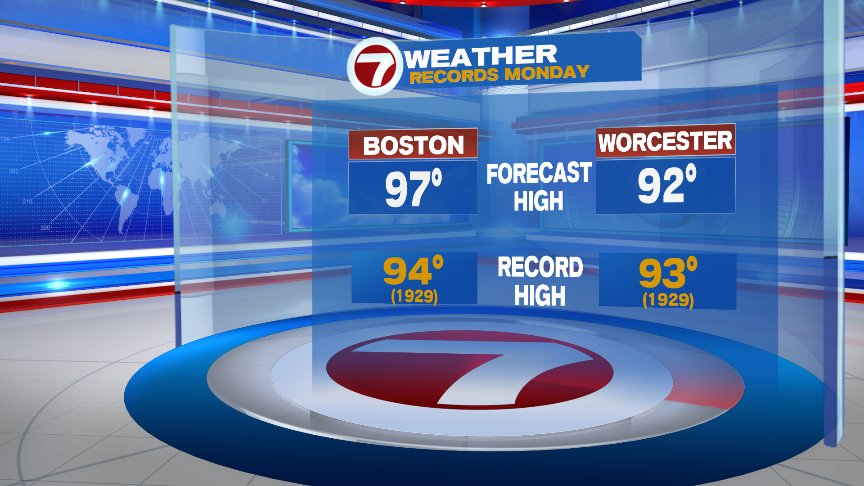 Have a great weekend and stay cool!
@clamberton7 -twitter