A little too cold for you this morning?  While it may have been, the chilly air won't last long, and by the weekend, we'll likely see complaints about it being too hot. Classic New England right?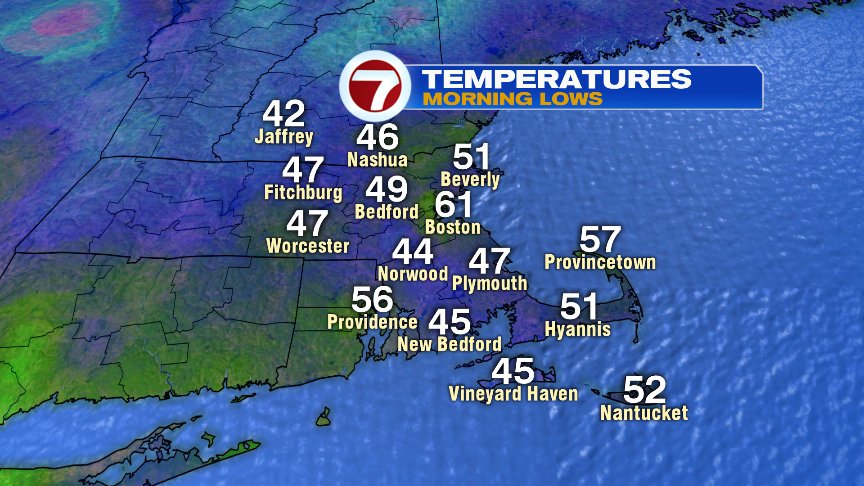 The bounce back this afternoon is quite nice. Low humidity and low to mid 70s coast to near 80 inland.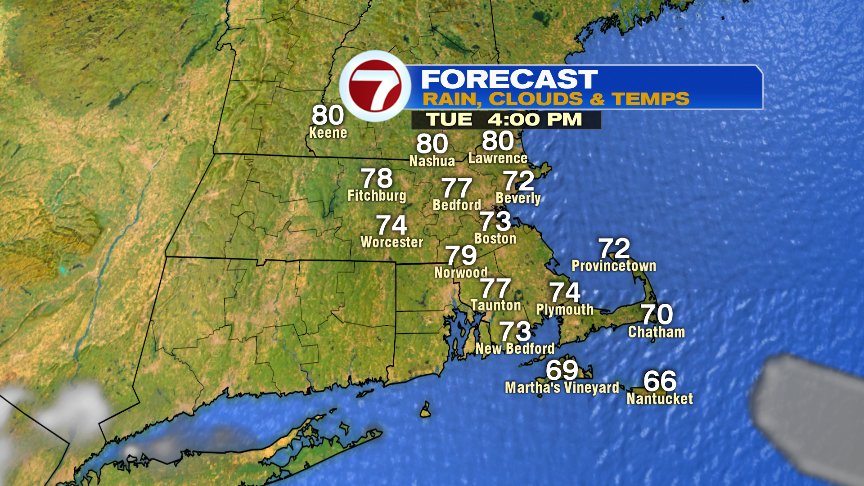 Dew points and rain chance jump up Thursday with showers and storms in the forecast. A few of those storms may provide locally heavy rain, which would be beneficial for the towns that do see them. Sure, they may create big puddles on the road and some localized street flooding, but the overall parched ground could use a good drink.  In addition, behind these showers/storms, we heat up.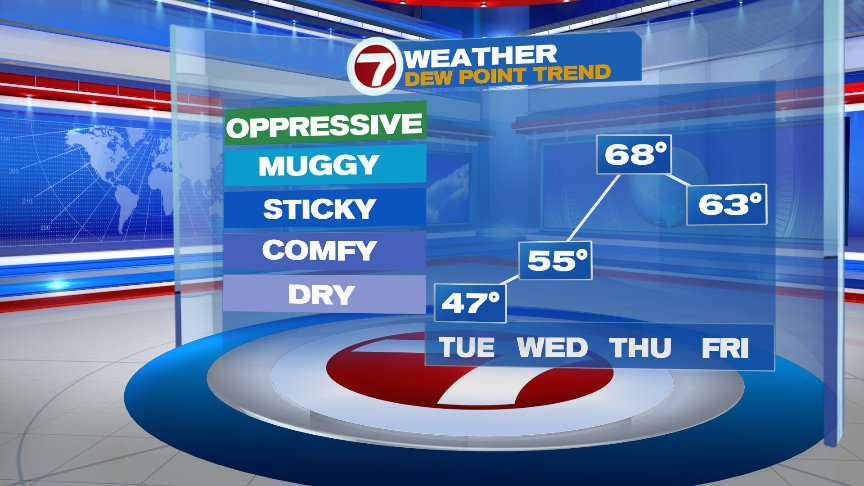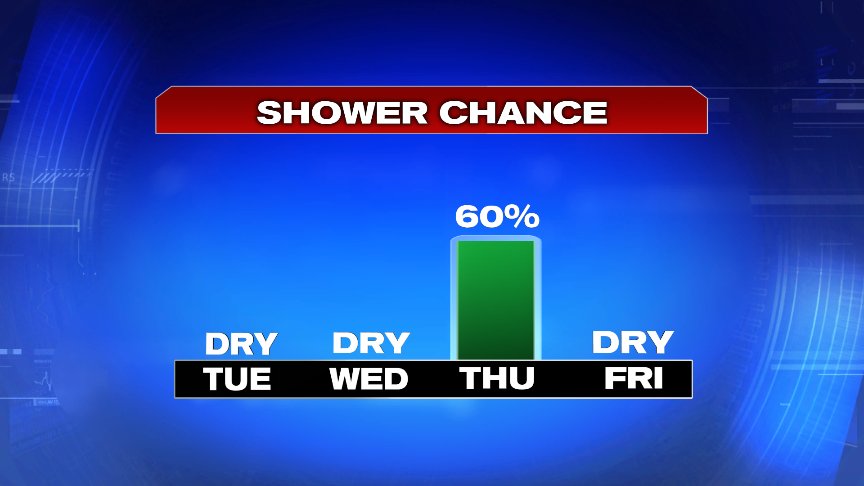 Projections for high heat and humidity are still there to end the week and go through the weekend. If winds are light or bend a bit southeast, we'll hold in the 80s along the coast while we soar well into the 90s inland. Beaches will likely be very busy in the weekend ahead!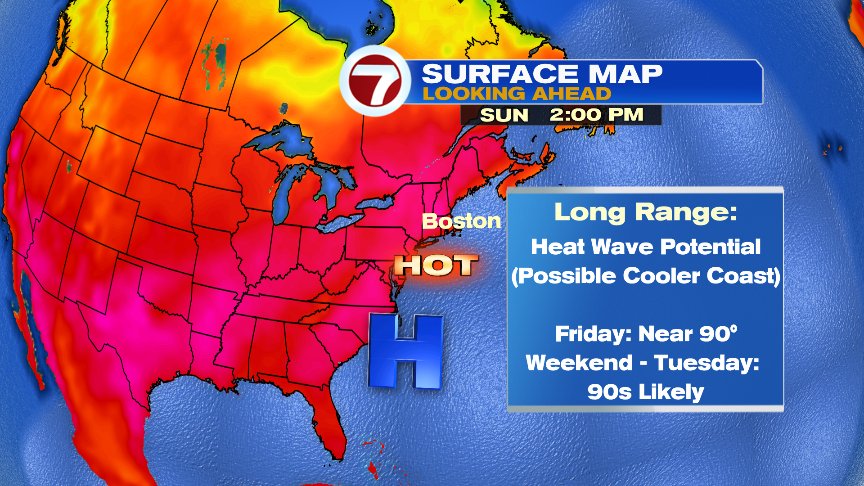 Have a good day and enjoy the low humidity in place now.
@clamberton7 -twitter