We certainly eased out way into the workweek yesterday with temps in the mid 40s to near 50 and mostly sunny skies.

Today, we'll knock those temps back about 10 degrees as afternoon temps run in the 30s to near 40. Add in more clouds and a breeze that gusts 20-30mph, and we'll have chill in the air. Aside from a flurry or snow shower across the Cape tonight, it'll be a mainly dry pattern.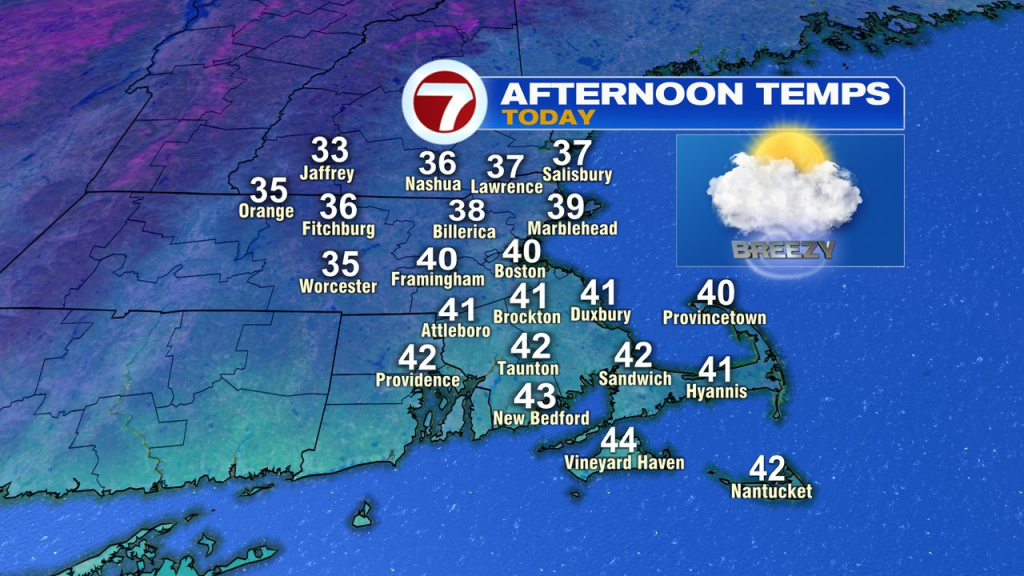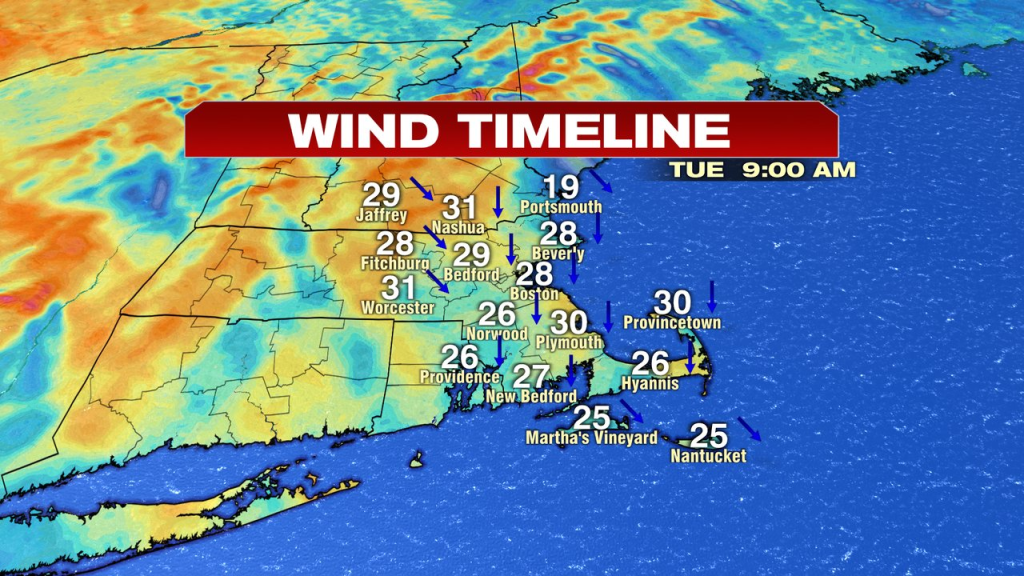 Tomorrow, the pattern in similar. Mostly cloudy skies prevail, a gusty breeze is with us near the coast and temps run just a touch milder, in the low 40s.

Thursday and Friday will dry, with Friday the pick of the week thanks to more sunshine and temps 45-50.

Over the weekend, we'll watch to see how close an ocean storm develops to Southern New England. If it's close, we'll track rain/snow and coastal wind. However, if the pattern strengthens the storm a couple hundred miles south of the coast, then it'll likely have have minimal impacts to our plans for the weekend. Something to keep an eye on for now. We'll update that forecast for you over the next few days.