Feeling the freeze again this morning as temperatures start off in the mid 20s for many locations outside the City of Boston. While it's a cold start, it's also a clear start with light winds, so certainly a manageable chill as a nice seasonable afternoon is in our future. That'll place temps in the lower 50s with light breezes and sunshine fading a bit behind filtering high clouds.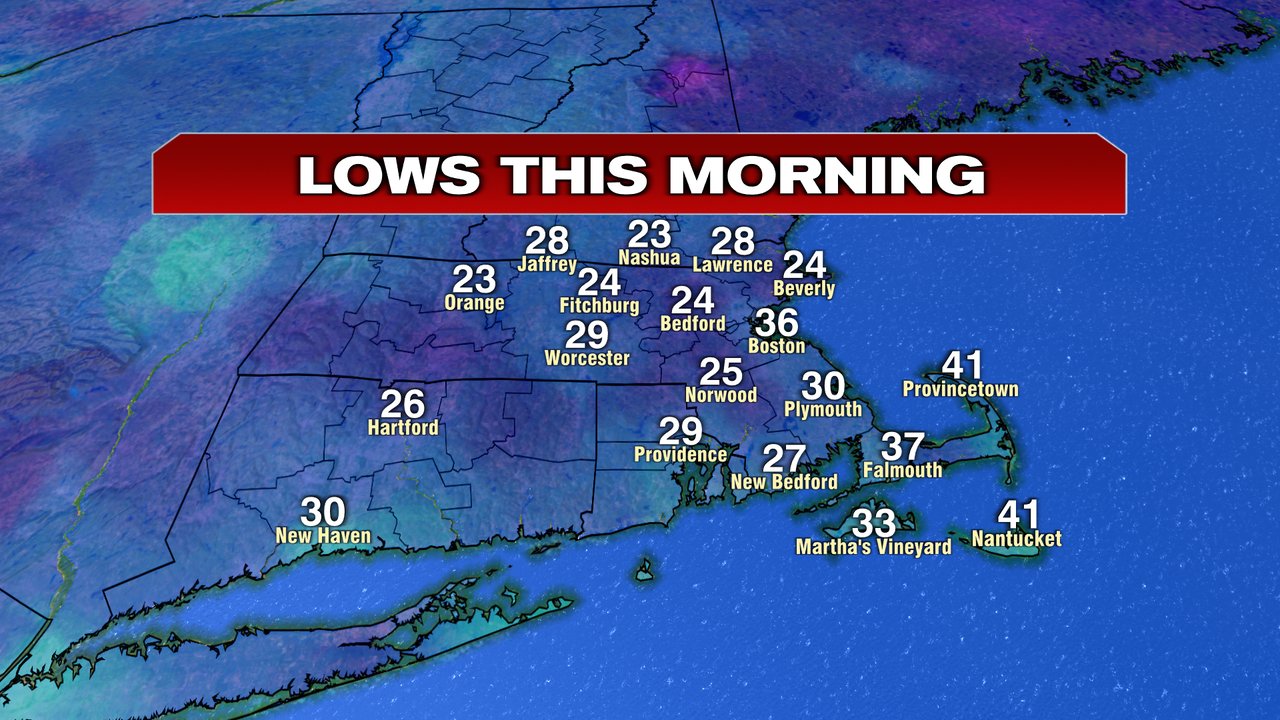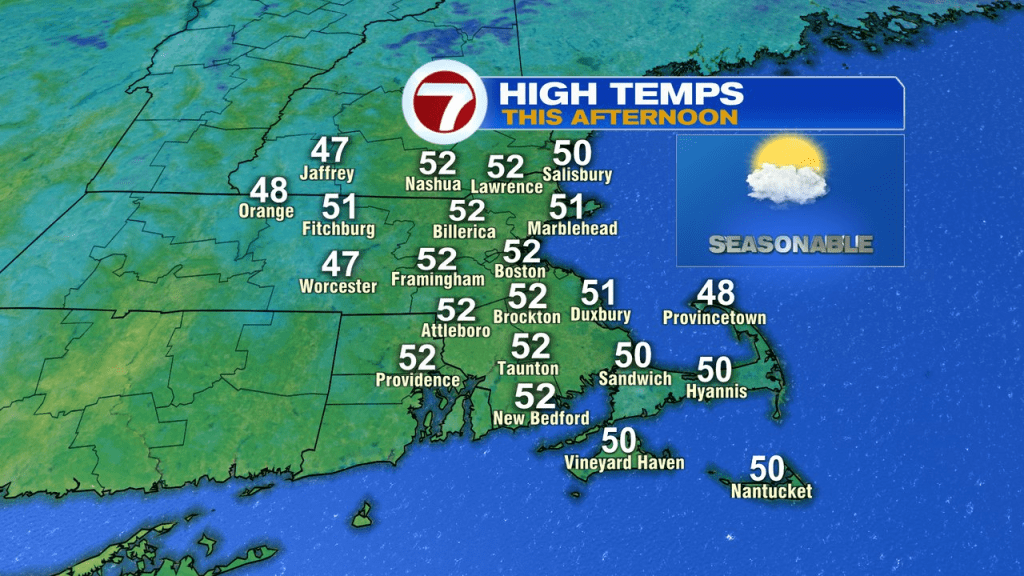 Tonight won't be as cold, mid 30s to low 40s, and that'll set the stage for a higher launching pad for temps to take off tomorrow. By the afternoon, expect highs to near 60, allowing for a great day to get some of that late Fall yard work done. Friday, we'll push the numbers into the mid 60s, peaking the warmth for the week.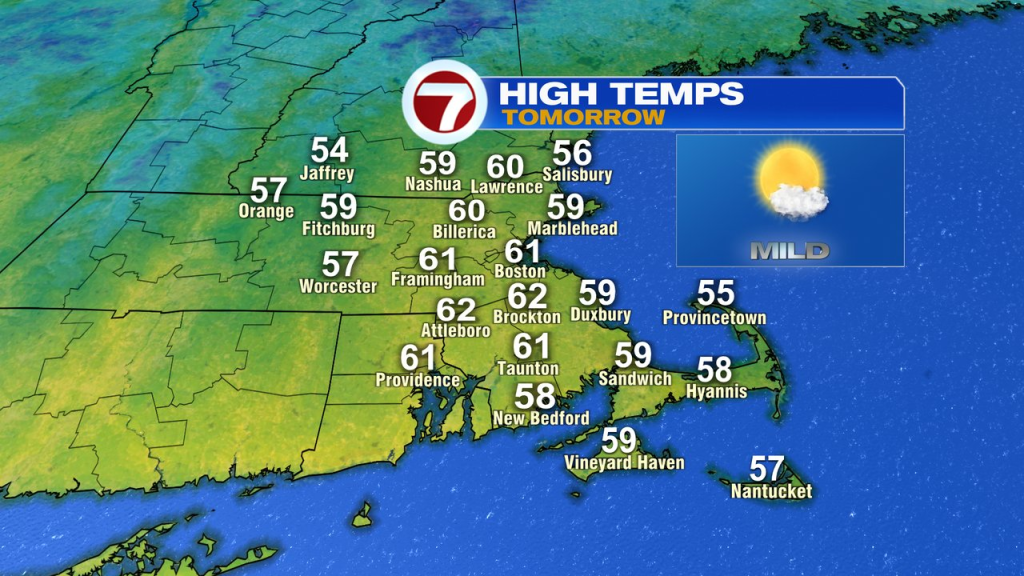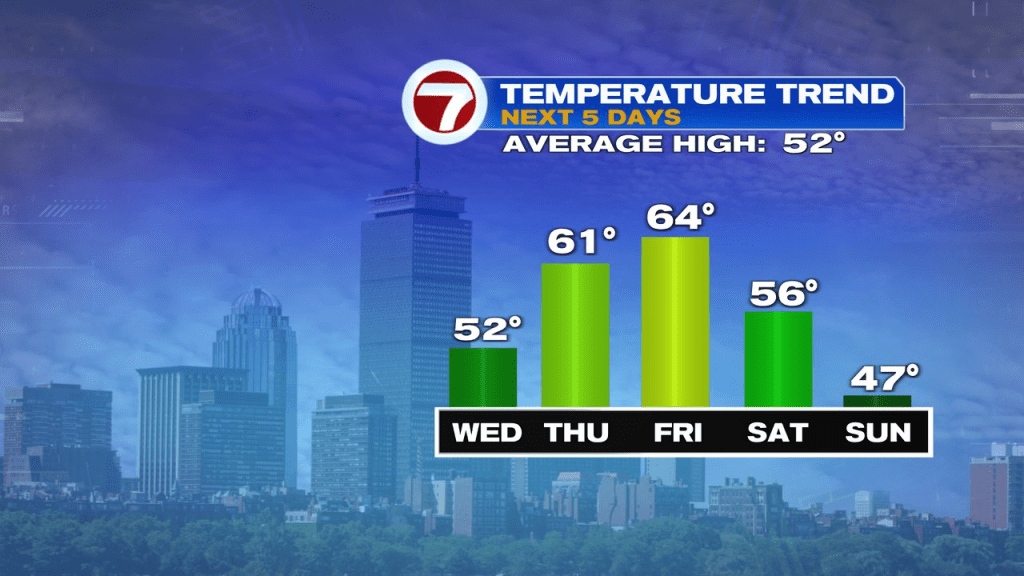 Friday night, into Saturday morning we'll track a cold front sliding through as well as an area of low pressure, off our coast, passing by. This increases the chance for rain during that timeframe. If the storm is quick enough, we'll dry out Saturday afternoon and a chilly, but dry gusty breeze kicks in Saturday night.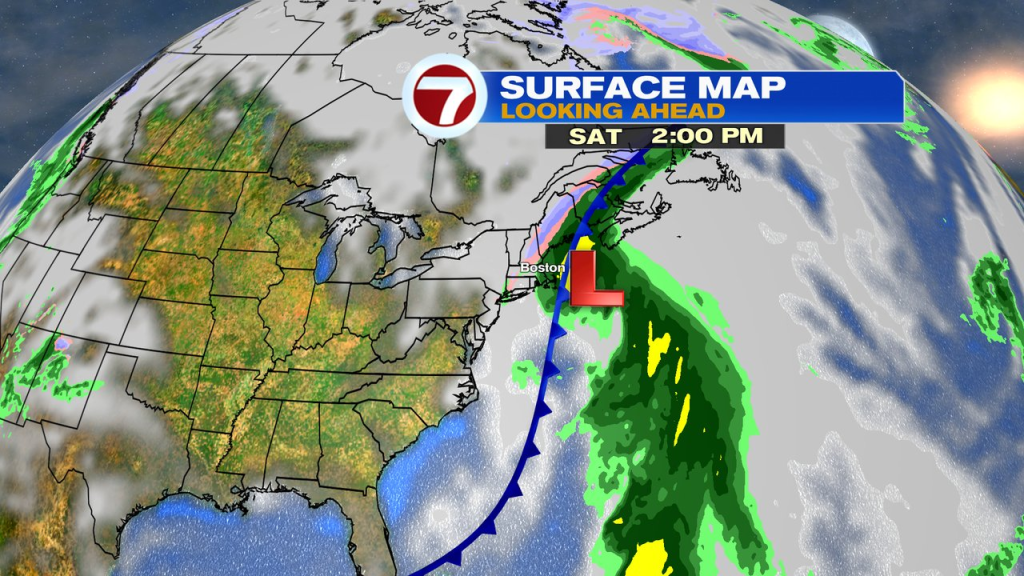 Sunday – Tuesday remain dry and chilly with highs in the 40s. Next week, Tuesday night into Wednesday may bring the next risk of widespread rain.