7Weather- We have great weather for trick-or-treating tonight with temperatures starting in the mid 60s and only dropping to about 60º by 9PM. Lows drop into the low and mid 50s overnight and into early tomorrow morning. There will be lots of clouds and a few showers after 3-4 AM.
Expect lingering, light showers for the Tuesday morning commute and then a mix of clouds and sun in the afternoon. Highs reach into the mid and upper 60s.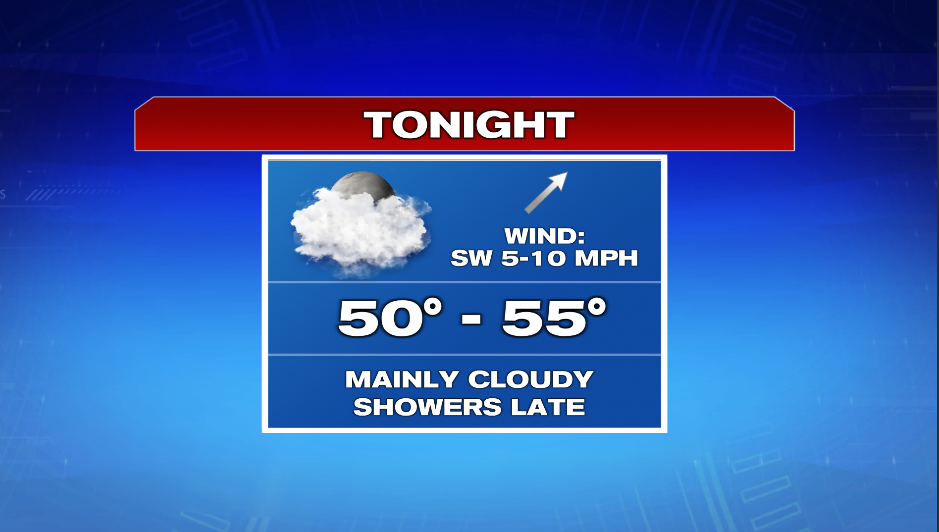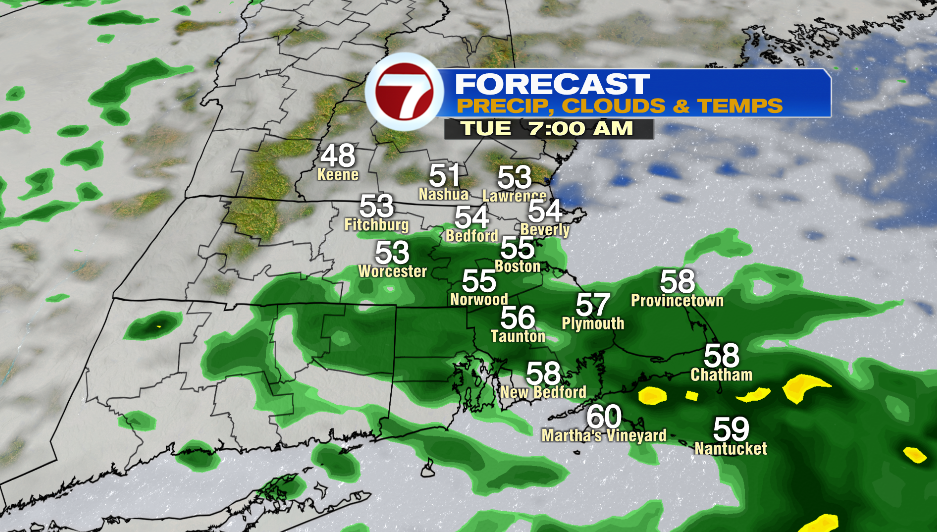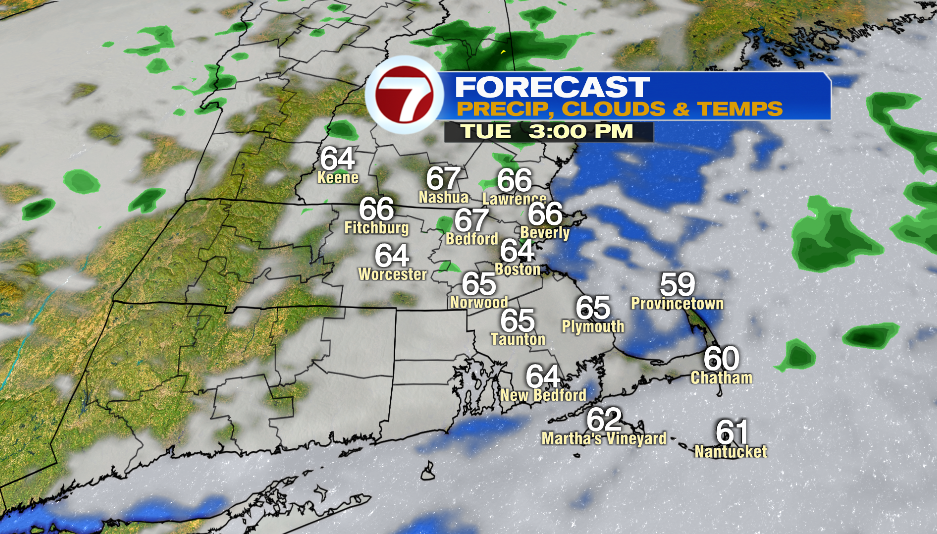 Things clear up Wednesday with mainly sunny skies and highs in the mid 60s. An onshore wind will keep the coast cooler in the low 60s. Thursday also has bright skies and temperatures are a bit cooler in the low 60s. The coast might get stuck in the upper 50s with a light, onshore wind.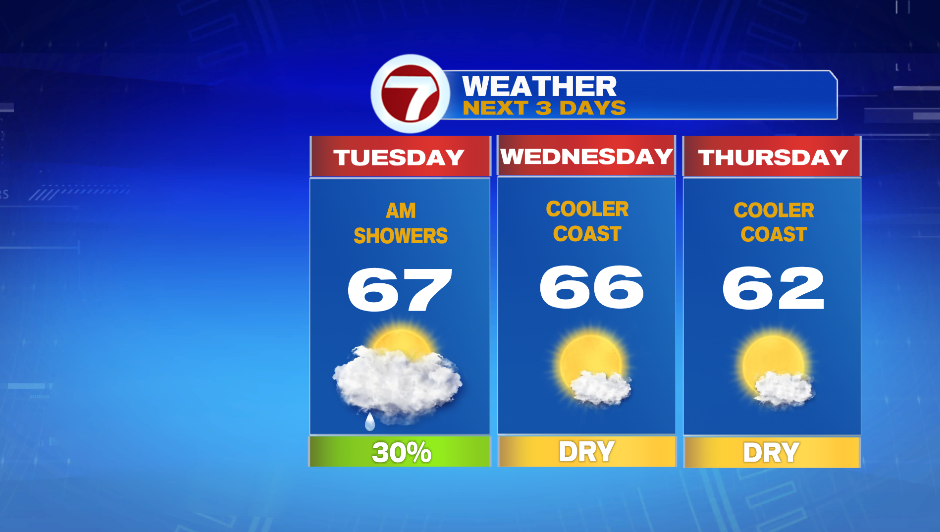 Tomorrow is the first day on November! Average highs start in the mid 50s and they drop into the mid 40s by the end of the month.
Daylight Saving Time ends on Sunday, November 6th at 2AM so we fall back an hour and our sunset will be around 4:30PM. Throughout the month we lose 1 hour of daylight.