7Weather – It's a good morning to cozy up on the couch! Rest up for all the sporting events we have going on the next couple of days in Boston. It's foggy with areas of drizzle and light rain showers. The rain showers are winding down as an area of low pressures exits the region. A lot of clouds and moisture outside, so drizzle and an isolated shower is possible through the day. We'll have a light northeast wind. Towns along the coast will stay cooler in the 50s. The farther west that you go across Mass, the more mild it will get.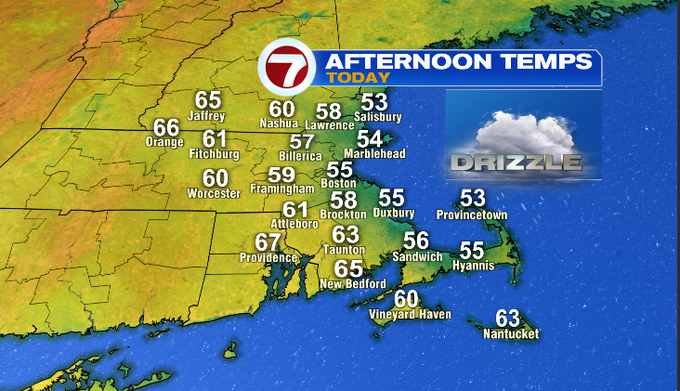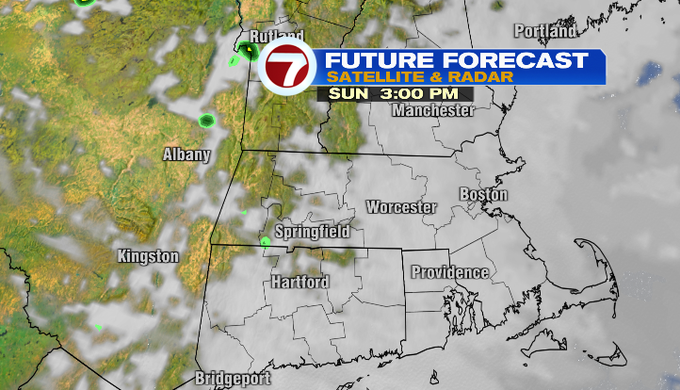 Overnight, we'll hold on to a lot of clouds. Temperatures will start tomorrow in the upper 40s/near 50°. Patchy fog will be possible tomorrow morning.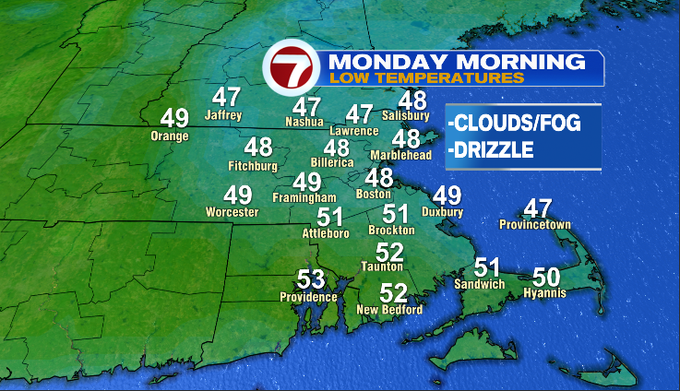 Scattered showers will be with us tomorrow. An area of low pressure will work through the Great Lakes region. The cold front will pass through in the afternoon/evening hours tomorrow. Expect isolated light showers in the morning, and more showers will fill in later in the day. There will be a light headwind to start in Hopkinton. The breeze will pick up out of the east/southeast later in the day.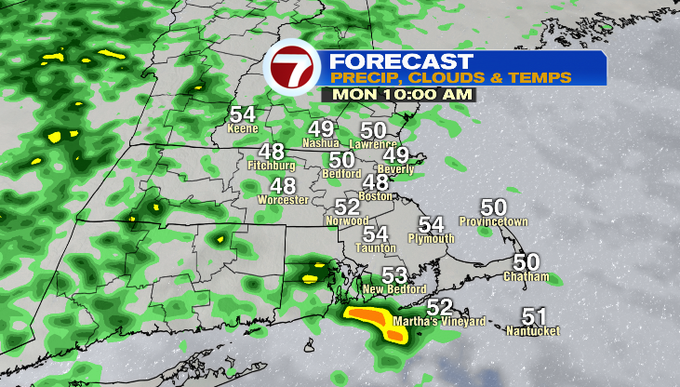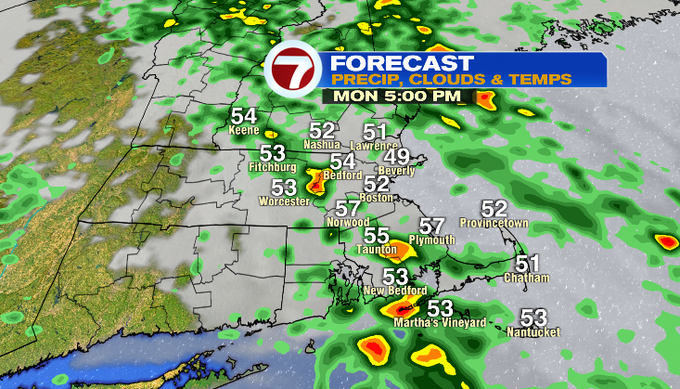 Behind that system, cooler air will be in place. No hot temperatures on the 7-day forecast. Wednesday will be our coolest day in the mid/upper 50s. Rain chances return next weekend.
-Meteorologist Melanie Black