AFC Championship games and wacky winter weather… That's how we roll here in New England. What a game last night! What a turnaround in weather too! While we basked in the 60s yesterday early yesterday morning, today we start in the teens. Some 40 to 50 degrees colder when comparing 7am today vs. 7am yesterday.
The cold air will hold strongest the next couple of days with highs in the low to mid 20s. We'll also track a couple of snow chances. The first chance comes tomorrow with some ocean effect backing in. Locally heavier snow showers/squalls are possible near the coast, especially in Southeast Mass where some towns can pick up 1-3″ of fluff. Intensity and amounts can vary quite a bit over short distances in these types of set-ups, but below is a general idea of what I'm thinking. West of that coastal front, temps stay near 20, east of it, near 30.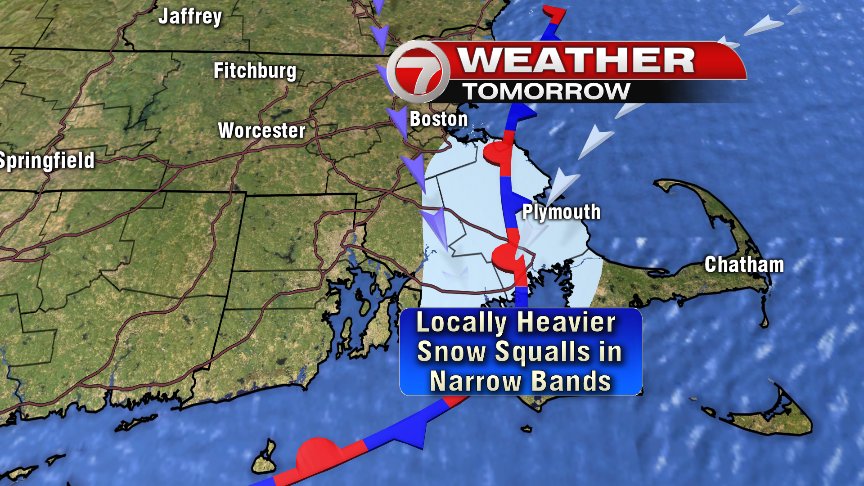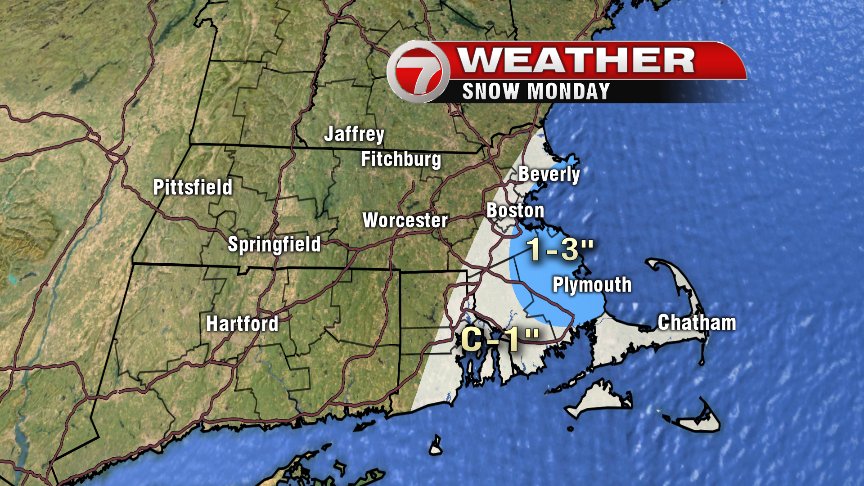 While the Wednesday storm is not a powerhouse storm, it'll be good enough to spread snow across the area, and likely several inches. The thinking right now is perhaps a 3-6″ type event. We'll watch for the rain/snow line too and fine tune this forecast the next couple of days, but at least damaging winds and coastal flooding is not an issue this go around.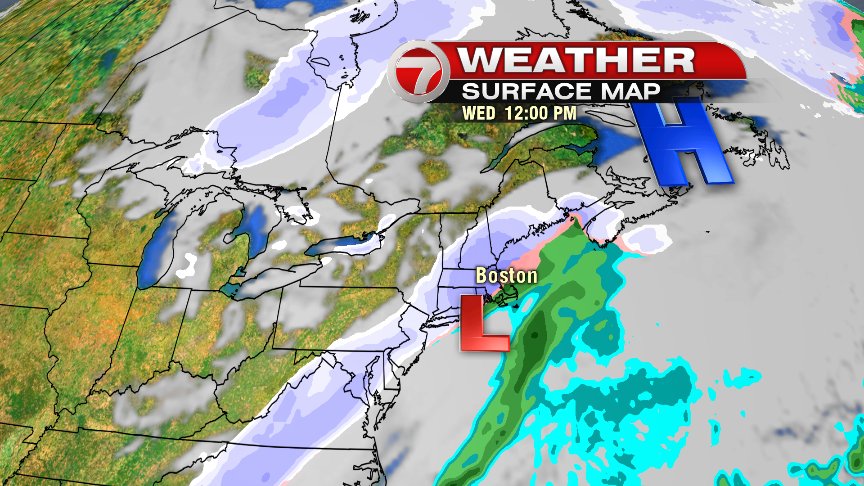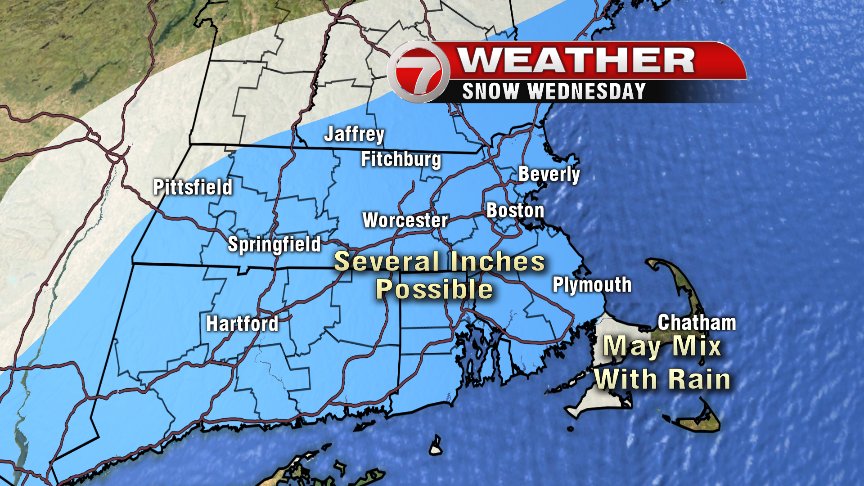 The pattern is chilly this week, but milder by next weekend. Perhaps pushing 50 by AFC Championship Sunday!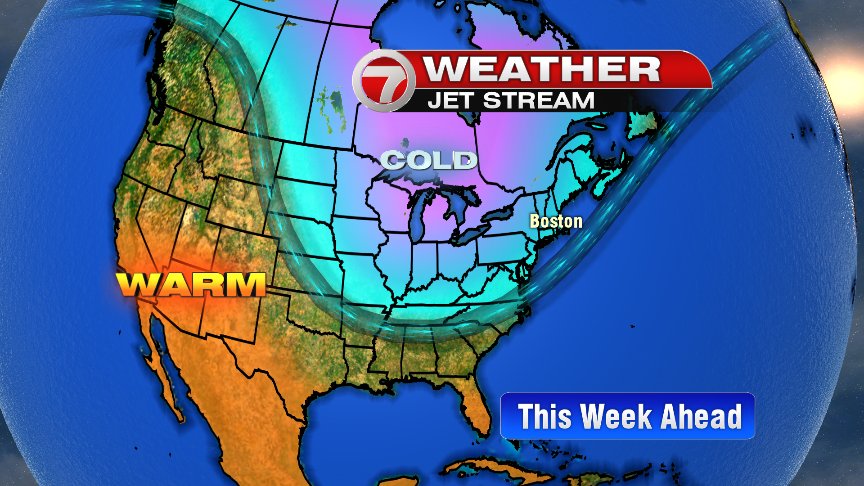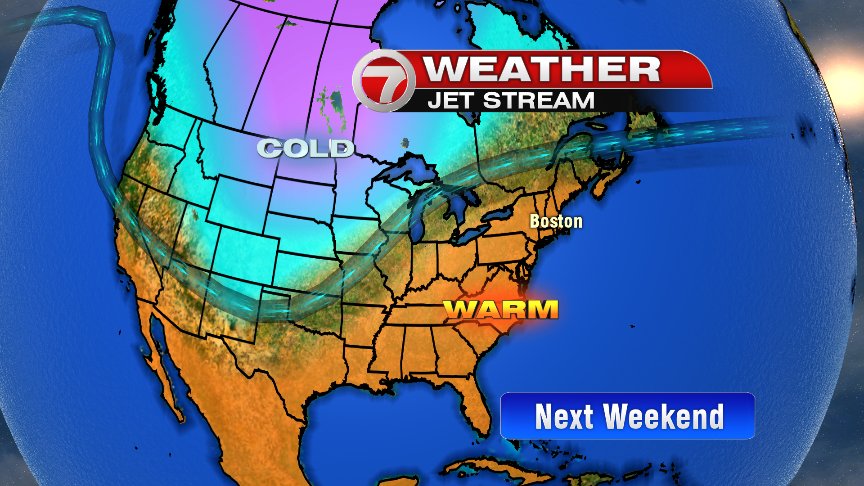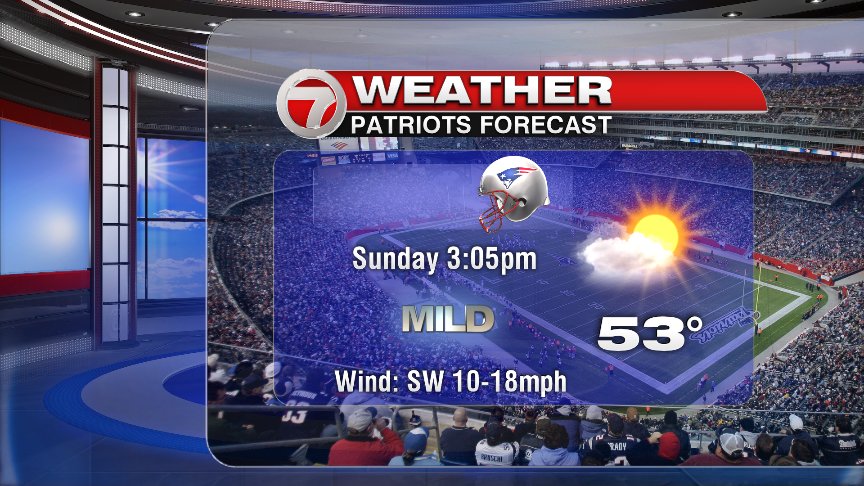 Have a great Sunday!
@clamberton7 – twitter