7Weather- Wow, what a difference a day makes in Southern New England! Check out what it feels like outside this morning. The cold air has moved in and a gusty westerly wind is making it feel much colder. Not much will change today, we'll gain some clouds and keep temperatures locked in the 30s. Although, the wind will gust 30-40 mph this afternoon, making it feel like the 20s. You'll want a thick, green coat and green layers for any St. Patrick's Day parade you attend today.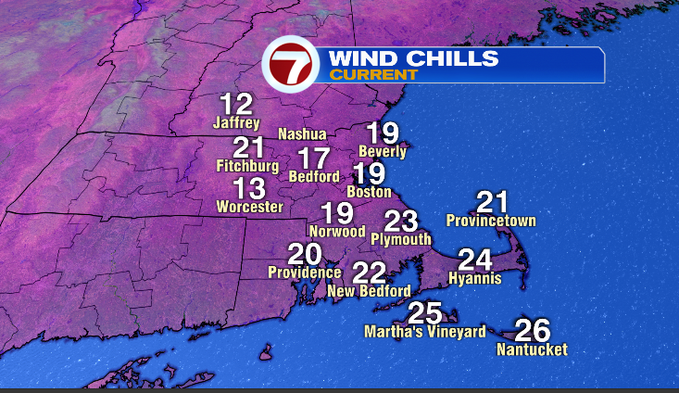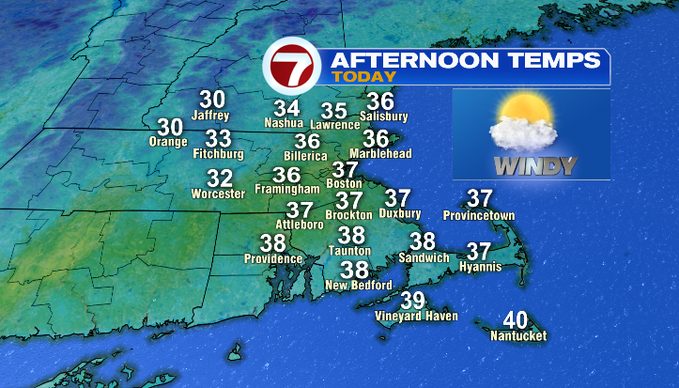 Overnight, we'll clear out and start tomorrow cold. Tomorrow marks the start of spring! Plenty of sunshine and a southwest breeze will help boost temperatures to the upper 40s/near 50°, making for a nice feel to kick off the season.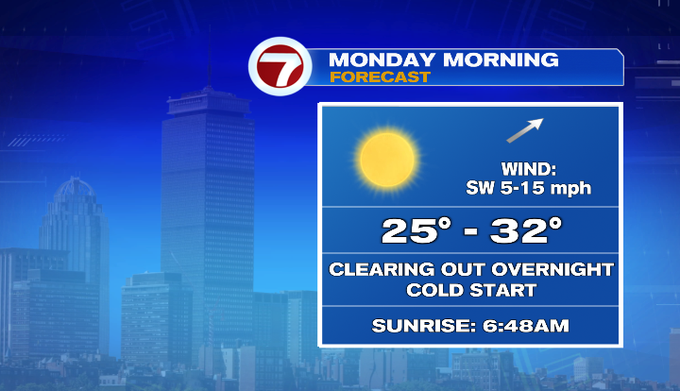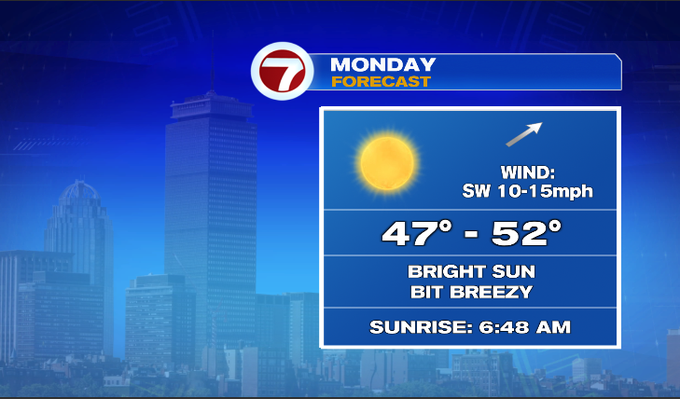 Spring starts off nice! A lot of days in the 50s. It'll be cooler at the coast and Cape at times throughout the week. The forecast turns unsettled toward the end of the week into the start of next weekend.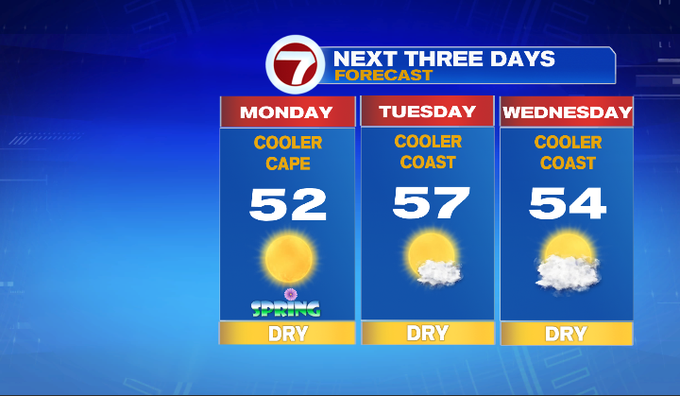 Have a good time at the St. Patrick's Day parades today!
-Meteorologist Melanie Black