Clouds will thicken back up overnight tonight as some cold rain and interior wet snow arrive by daybreak tomorrow. Temps will be above freezing, so no ice is expected and snow will struggle to accumulate to paved surfaces. The best chance to pick up an inch or so will be across the higher terrain of Worcester County.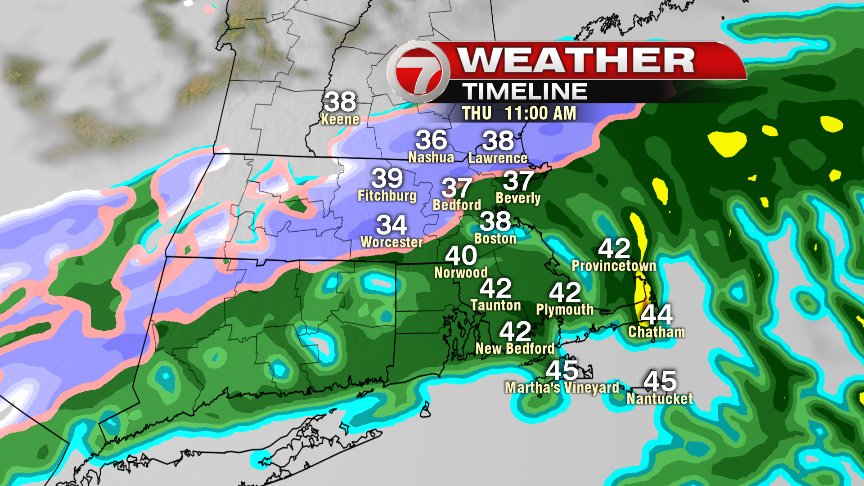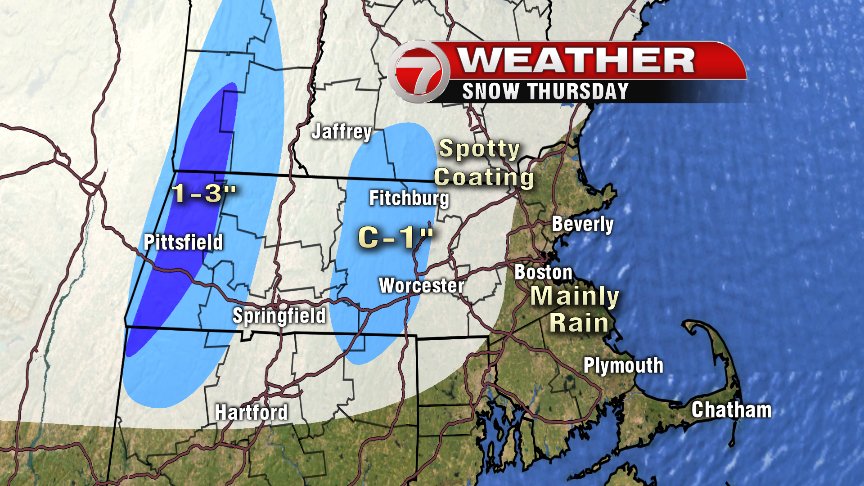 This storm will also pale in comparison to the deluge of rain we had on Marathon Monday. About 1/2″ ought to do it vs. the 2-3″ we had on Monday.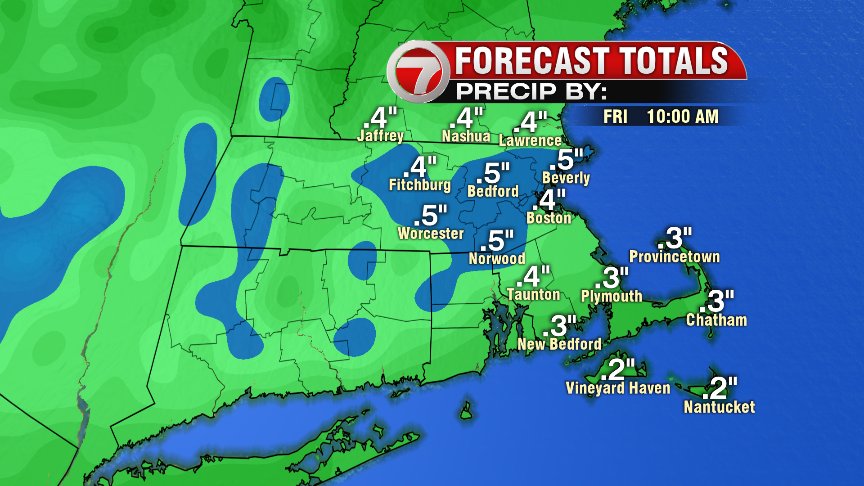 We'll take some improvements Friday with highs 45 to 50, mostly cloudy skies and an isolated sprinkle or brief shower near the coast in the afternoon. It'll be breezy as well.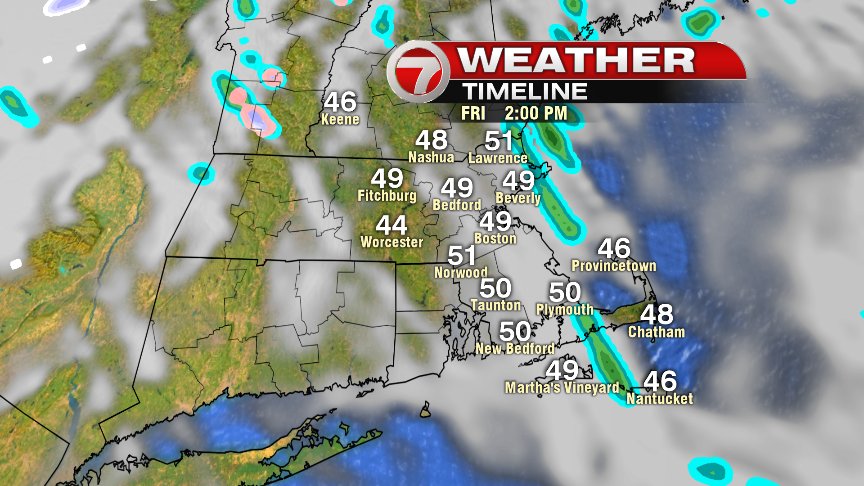 High pressure building in this weekend and early next week as temps start to warm from the 50s this weekend, into the 60s early to mid next week! Temps will be cooler at the coast though as ocean breezes take hold.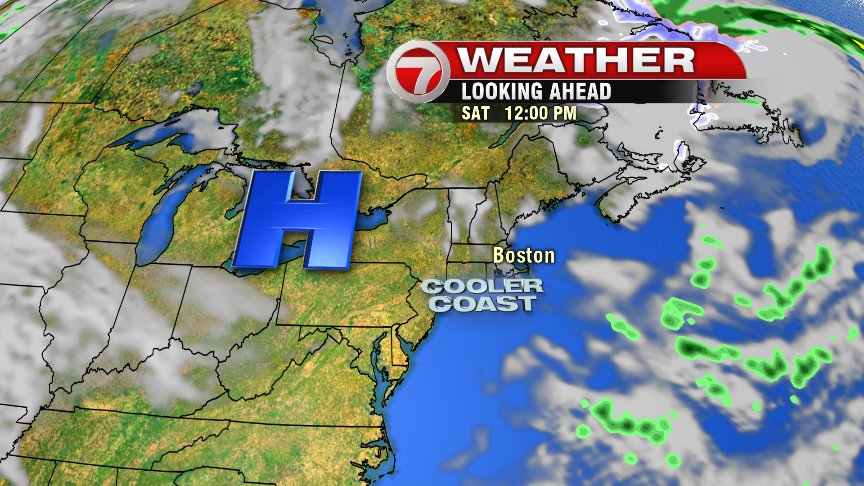 At least some nicer weather is ahead.
@clamberton7 – twitter