It was a chilly day with showers. Western Mass and even some towns in central Mass saw their first snowflakes of the season. Meanwhile, graupel was reported in Plymouth County. Tonight it's cold with temperatures dipping below freezing. Tomorrow it stays cool. Temperatures will be more seasonable this weekend.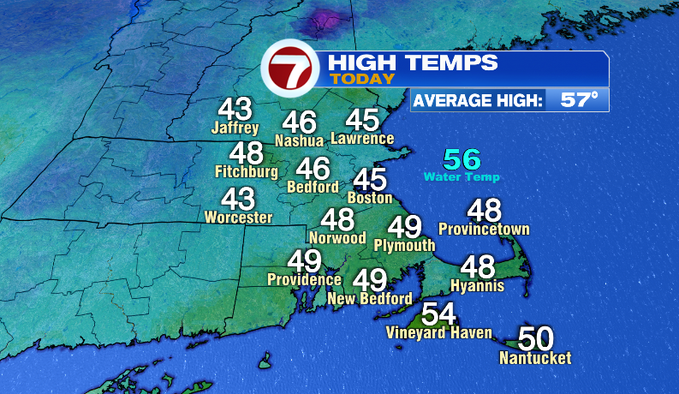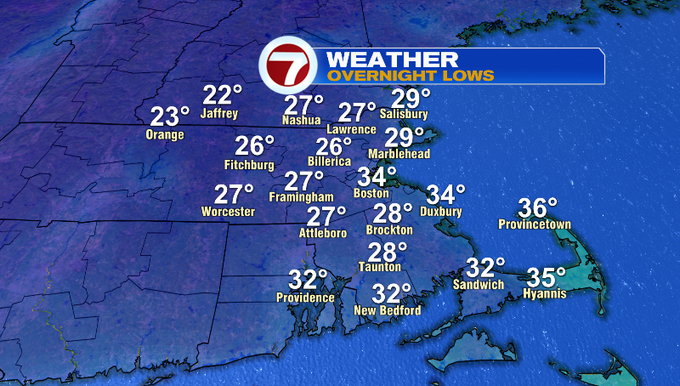 Tonight will be our coldest night of the season so far! The wind will taper off and the skies will clear allowing our temperatures to drop from our chilly, below-average highs from today. Neighborhoods away from the coast will experience a hard freeze as temperatures fall below 28°. Along the coast, including Boston and the Cape, it'll be chilly with temperatures in the 30s.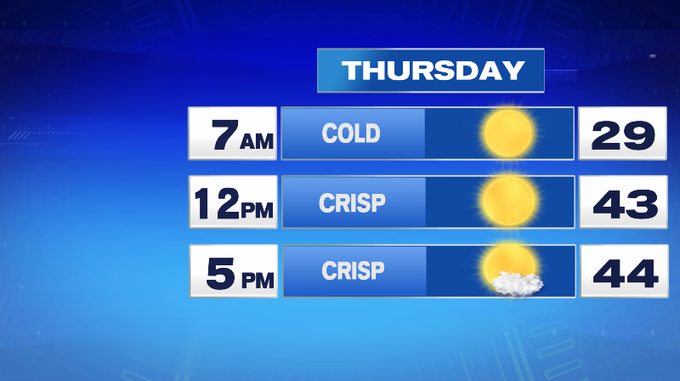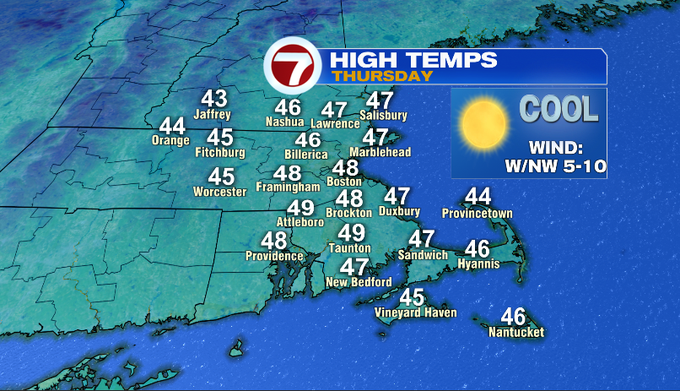 High pressure is nearby tomorrow keeping us dry and allowing a light wind and clear skies. Temperatures will be in the mid/upper 40s. For reference, Boston's average high tomorrow is 56°.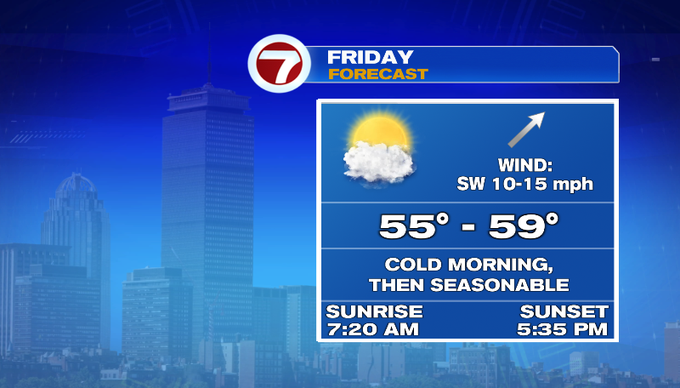 After a cold start Friday morning, temperatures will be more seasonable. The wind will switch out of the southwest and it'll be breezy in the afternoon.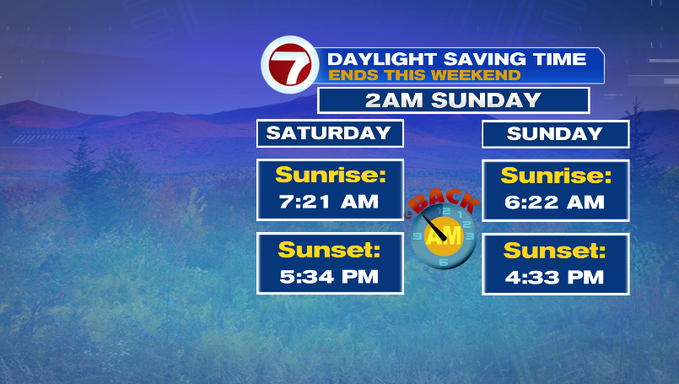 Good news for the weekend- we'll stay dry! Any showers should stay to our north. Temperatures will be near 60°. Plus, we'll gain an hour of sleep Saturday night. The downside of that, comes with a 4:33 pm sunset on Sunday.
-Meteorologist Melanie Black