Flip the calendar page, and it's like we flipped the weather pattern as well. After the 3rd warmest January on record in Boston, temps this morning start off in the teens and low 20s with some flakes flying across parts of Southeast Mass early this morning. The best chance to catch a quick 1″ of snow favors Southeast Plymouth County and the Cape and Islands. Watch for some slick spots there as snow lingers though 8am before tapering off mid to late morning.
Despite the sunshine for most of us this afternoon, temps hold near the freezing mark, marking one of the colder days we've seen over the last several weeks.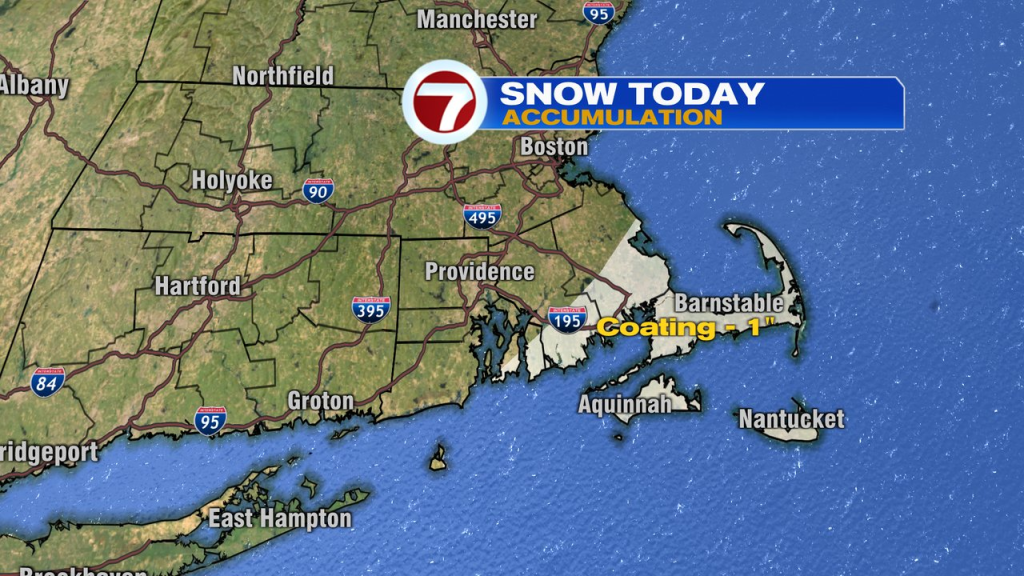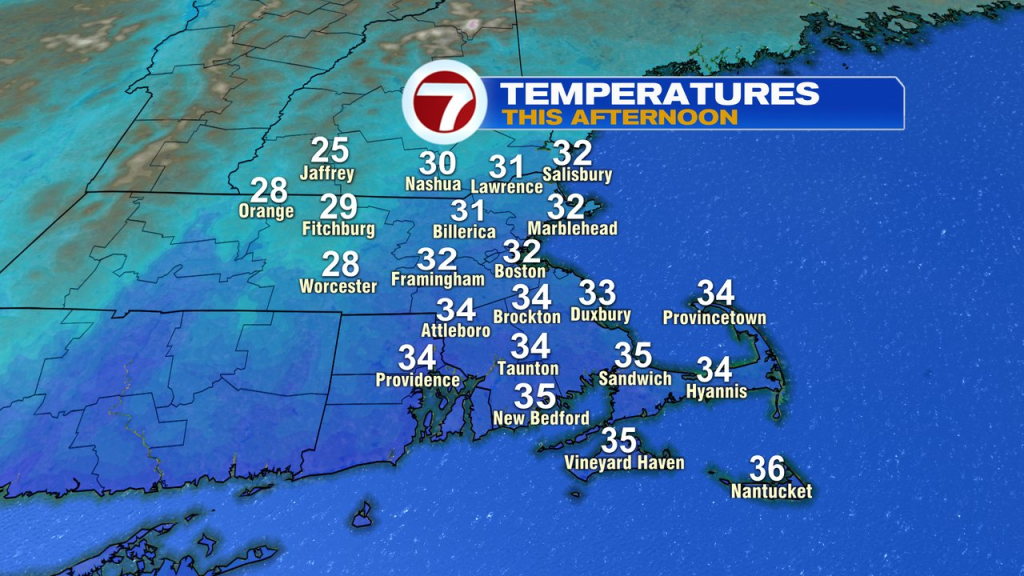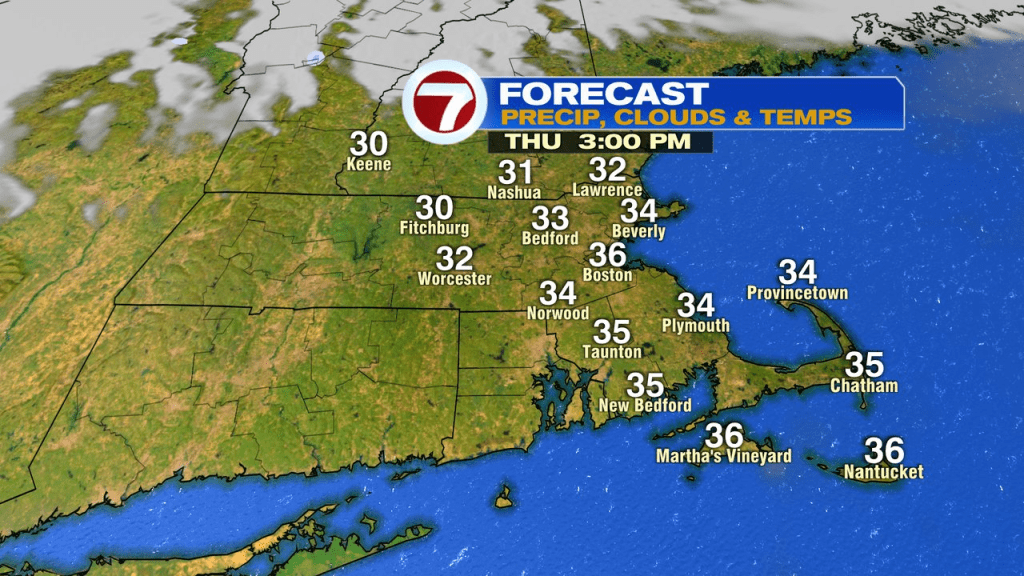 Despite the chill, we still wait a couple days before the colder air of the winter comes crashing into Southern New England. It'll be about 10-15 degrees colder than the airmass that came in around Christmas, and will likely be the coldest air we've had over the last 5-7 years.
The temp crash occurs Friday, so despite the 7day hanging a 30 for a high on Friday, Friday's no picnic. That 30 will be early in the morning and as the Arctic front slides through, temps slide through the day. We're back into the teens during the afternoon with wind chills running below 0 as northwesterly winds get gusty. Winds run 15-25mph with gusts to 35mph Friday afternoon to Saturday morning.
The bitter blast continues to pour in through Friday night, sending temps below 0 for many by daybreak Saturday and wind chills then, pressing down to -20 to -30. At that level, frostbite to exposed skin can happen in about 30mins. With that in mind, a wind chill watch is up.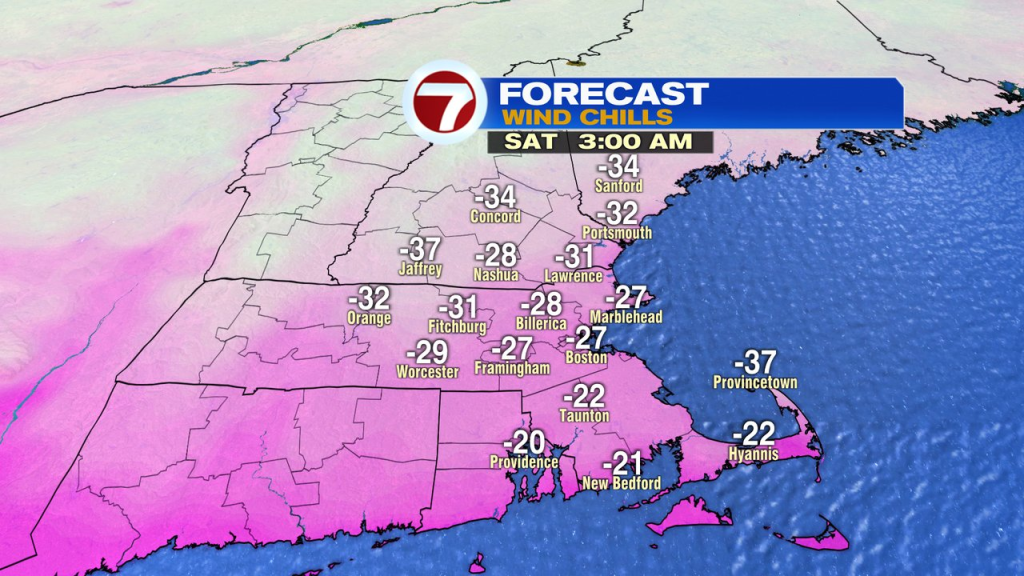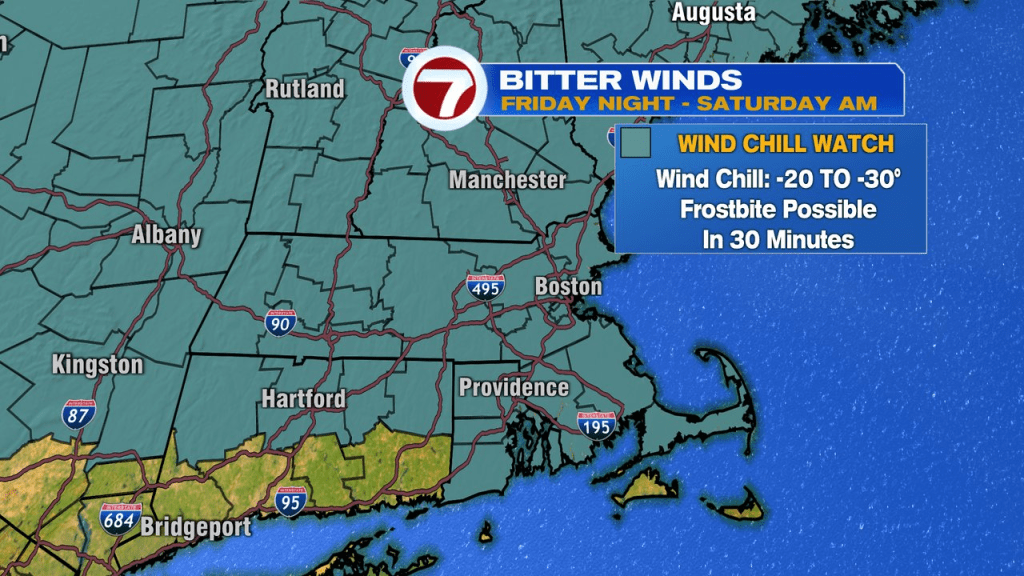 In Boston, if we drop below zero, it'll be the first time since 2018. If we drop below -2, it'll be the coldest air since the Valentine's Day -9 we had back in 2016.

As brutal as this shot of cold air is, it's short-lived as temps go from the single digits Sunday morning, to near 40 in the afternoon. It'll be windy Sunday too as that relatively milder air comes rushing back in.