It's refreshing as you step outside this morning! Our morning low temperatures fell to the upper 50s/low 60s. It's a crisp feel with dew points that have fallen into the 50s. We won't have to talk about the heat or humidity today!
Overnight you might want to leave the windows open! It'll feel nice. Tomorrow most of the day is dry with some sun. A cold front drops in late bringing the chance for an isolated pop-up thunderstorm.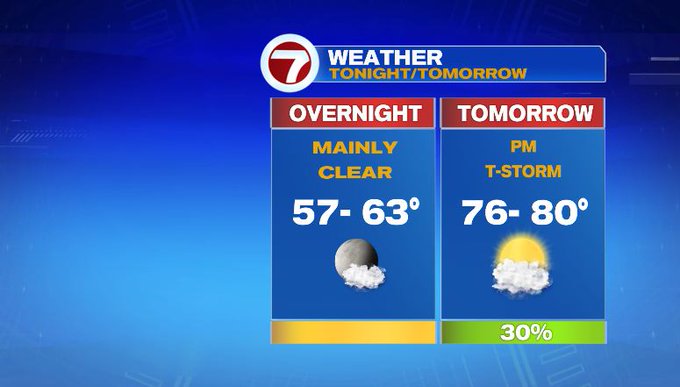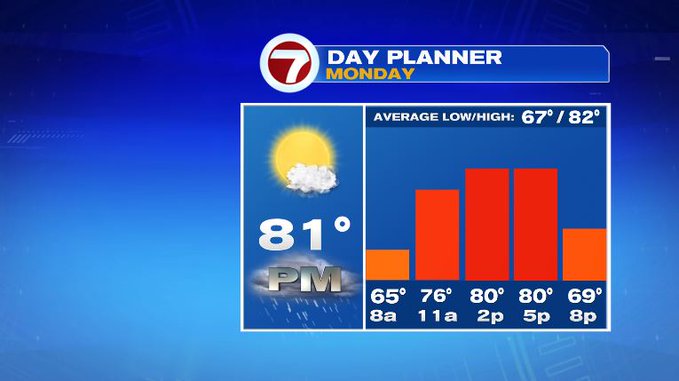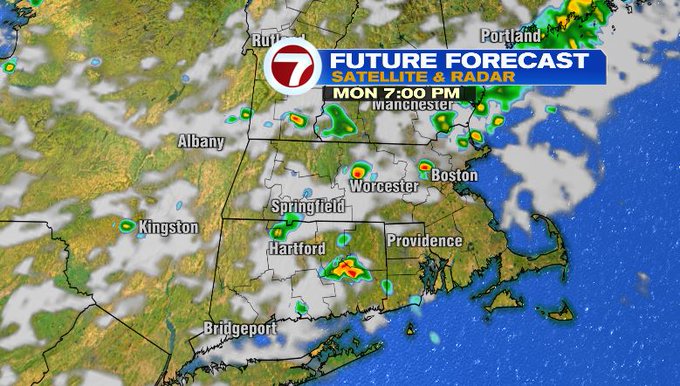 The heat will stay away for the work week. Scattered storms return to the forecast by the end of the week as it starts to feel muggy again.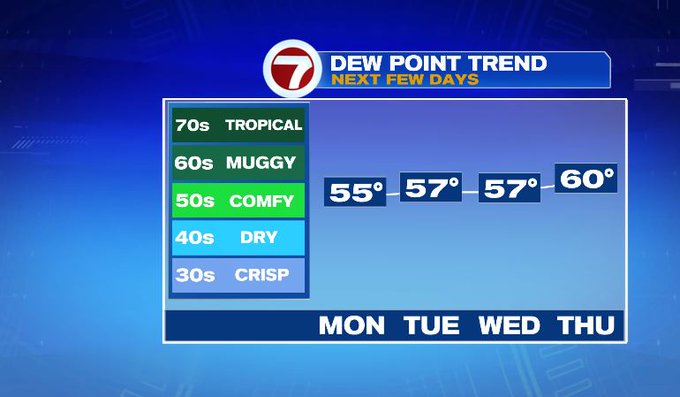 As for yesterday's storms, National Weather Service crews will survey damage today in Connecticut and southeast Massachusetts. NWS confirmed a tornado on radar in Windham County, Connecticut and will survey damage from Chaplin to Killingly. They'll also look at damage between Easton to West Bridgewater, MA. Strong wind took down trees and powerlines. They'll survey that damage to confirm whether a brief tornado touched down or it was straight-line wind damage. Either way there will be some cleanup today.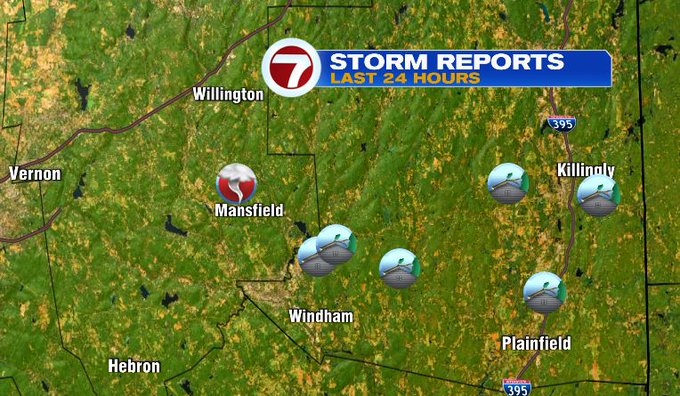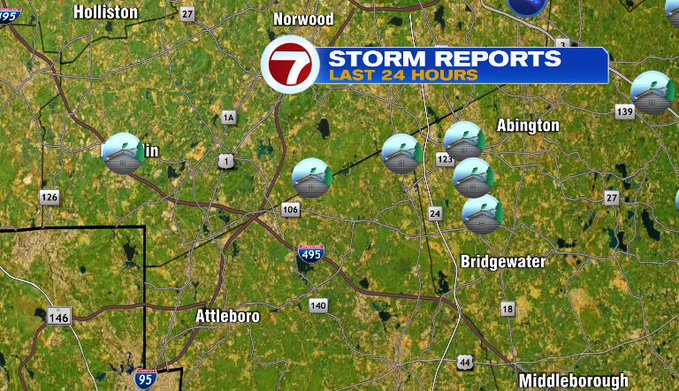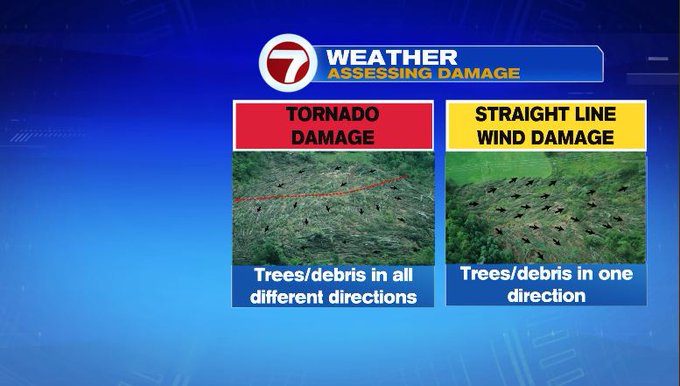 -Meteorologist Melanie Black