What a beautiful day across Southern New England with sunshine, comfortable air and pleasant temperatures in the 70s. Tomorrow, it'll stay nice. Our work week ends wet before showers at times this weekend.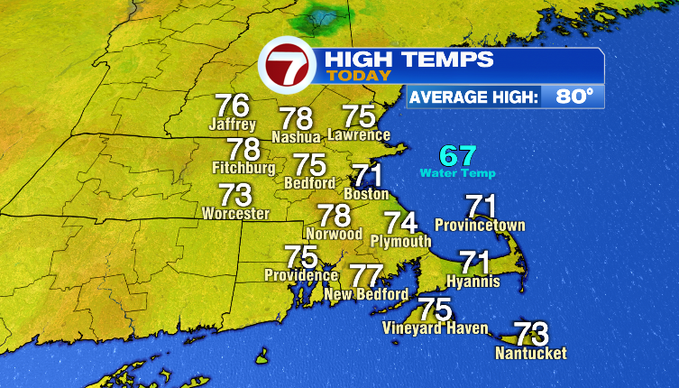 Boston's high temperature stayed well below average today. From the 70s, we'll cool off nicely with mainly clear and comfortable conditions into the 50s overnight.
We'll go through the morning hours in the 60s. We'll gain more clouds with a southerly breeze. Temperatures will reach the upper 70s again inland and stay in the low/mid 70s along the coast. The air mass should stay comfortable for the day.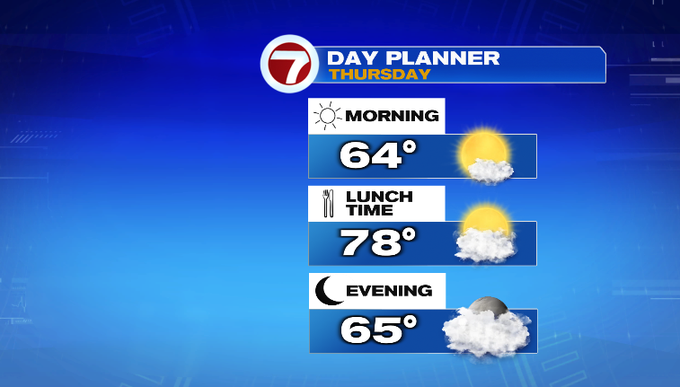 Thursday daylight hours are dry before a warm front bring showers overnight Thursday into Friday. Rain will be with us for the morning commute. Scattered showers continue into the afternoon with decreasing rain chances around/past sunset. Temperatures will stay stuck near 70° and it'll feel muggy.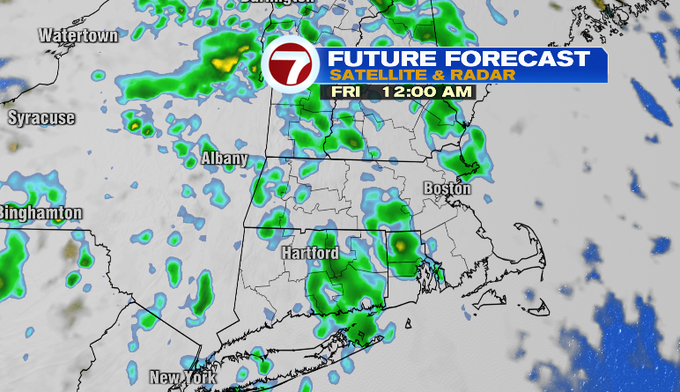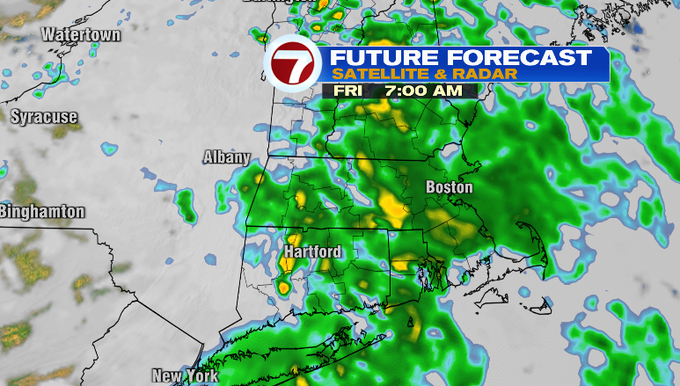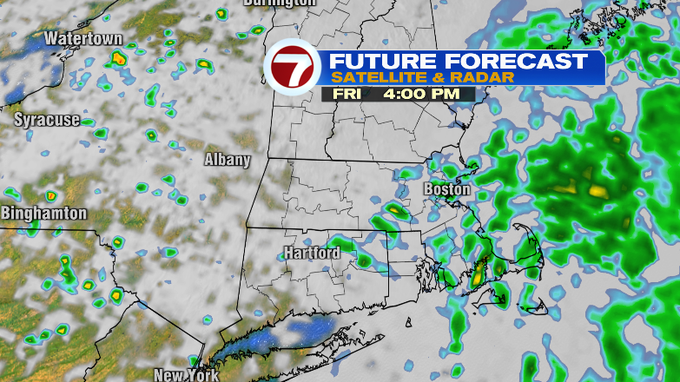 Low pressure associated with the warm front will be around Saturday continuing the chance for scattered showers. Upper-level energy Sunday will keep a spot shower in the forecast.
Goodbye to our sunrise during the 5:00 hour. Tomorrow's sunrise is at 6:00 am. We continue to lose daylight, but get closer to fall!
-Meteorologist Melanie Black