Mother nature wake you up last night? For quite a few folks along/near Route 2, down toward the Mass Pike and into the city of Boston, big boomers rolled on through providing house shaking thunder and downpours.  Oh, the haves and have nots when it came to the rain. That's how the rainfall goes in southern New England when we talk about scattered storms. While some spots picked up a quick 1-1.5″ (with localized street flooding) of rain in a short period of time, other locations picked up little in the way of appreciable rains, which won't be good for those lawns and gardens in those towns. You'll still have to do the watering yourself.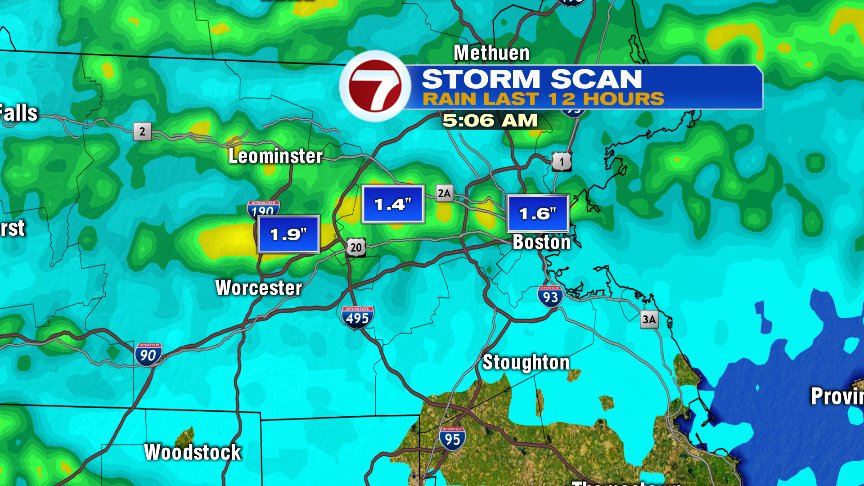 We won't pick up those 1″+ amounts this afternoon, but a few pop up showers with a very brief bursts of rain are possible. The chances for those pop up showers tend to favor eastern Mass. Temps today run near 70 at the coast to upper 70s inland. Humidity lowers too.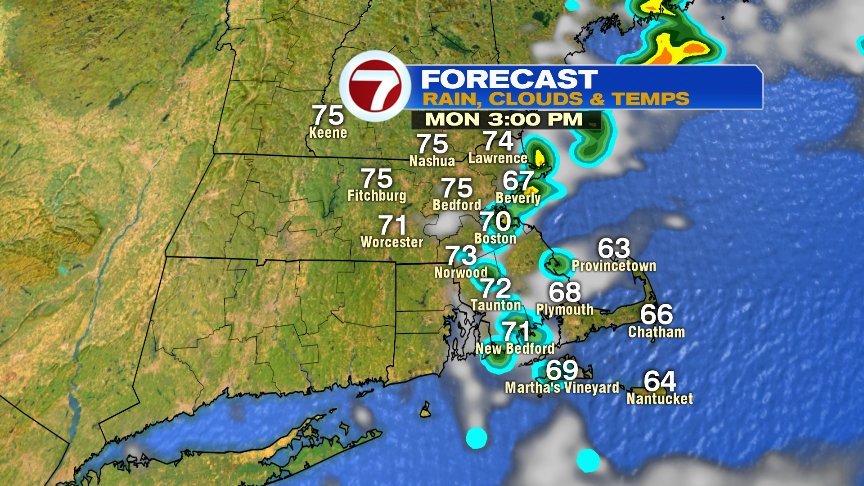 With low humidity and clearing skies tonight, temps tumble into the upper 40s in the burbs to mid 50s in the city. Despite the chilly start tomorrow, it's a fantastic day with highs near 80 inland and low 70s at the coast.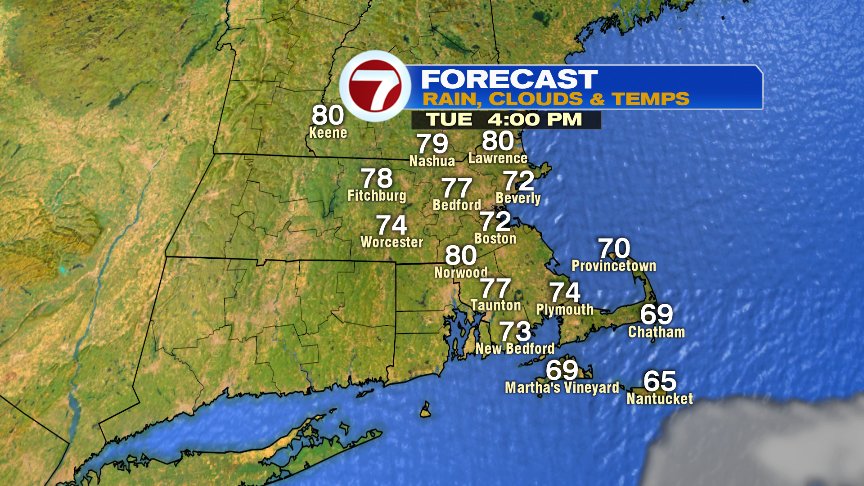 Thursday offers the next round of scattered showers and storms before the heat is on. The pattern favors high heat and humidity to build in by next weekend, likely setting the stage for a heat wave across a good chunk of New England. Storm chances will be few and far between too, and by early next week, some of those water starved lawns may start turning to shredded wheat real quick. Beaching it looks like a good bet and a great place to be to beat the heat in the long range. Until then, enjoy the more comfy air in place.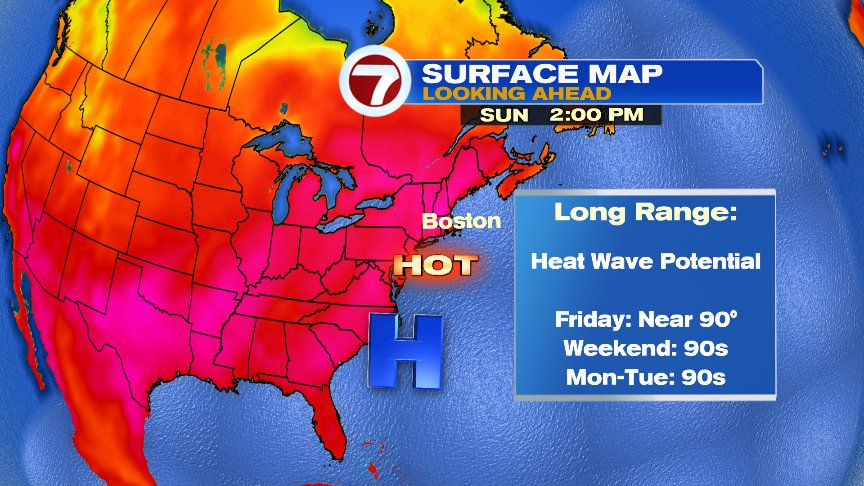 @clamberton7 -twitter