The Spring chill continues, but overall, at least no big storms are in the forecast on the 7day. This afternoon, will have a similar feel to yesterday afternoon with highs in the 40s and a bit of a breeze. A blend of filtered sunshine and cumulus clouds are in the mix this
afternoon, and while much of the time will be dry, a late afternoon/early evening sprinkle or snow shower in a few towns can't be ruled out.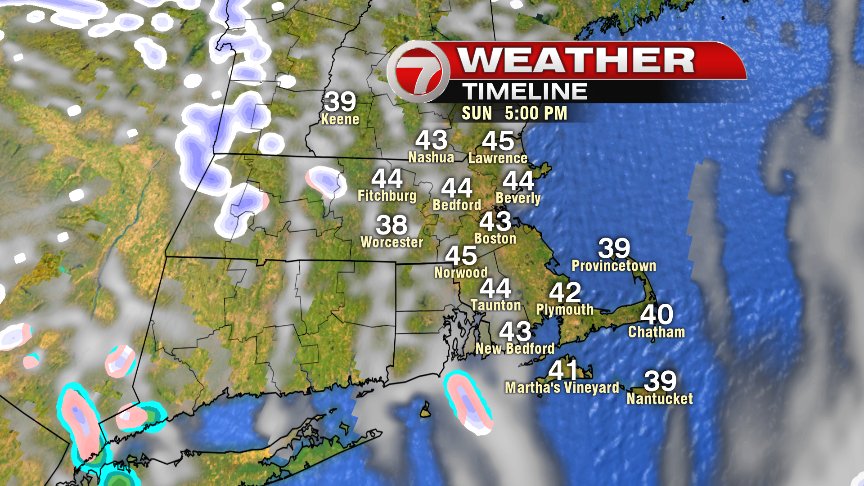 Lot's of sunshine prevails tomorrow as temperatures bounce from the 20s in the morning, back into the 40s for the afternoon.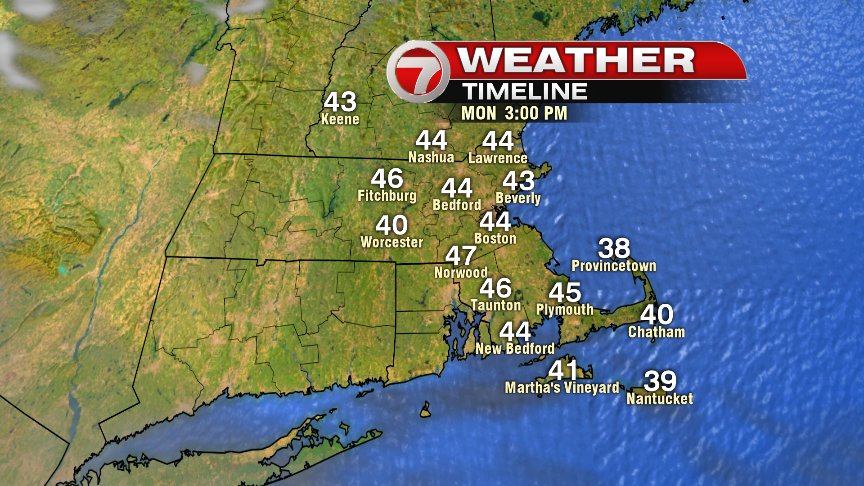 While we don't have any big storms in the 7 day forecast, a few isolated showers and sprinkles are possible Tuesday, including near the start of the Yanks vs. Sox series. It doesn't appear to be enough for a rain delay or rain out, but will be another cool evening with temps again in the 40s.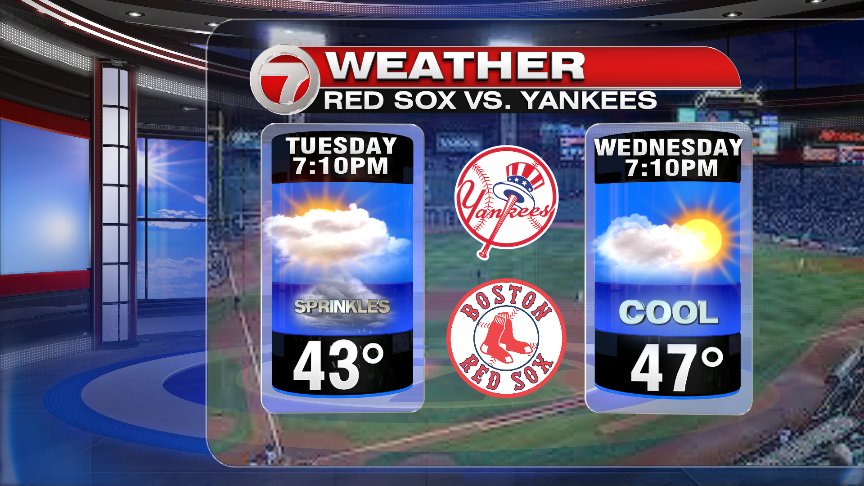 Longer range, we'll warm into the 50s Wednesday and Thursday and perhaps 60s on Friday before cooler off next weekend. At some point, either Sunday or even Marathon Monday, a rain storm will swing on through, we'll keep you posted on that forecast as we get closer.
Have a good rest of the weekend.
@clamberton7 – twitter