As Swifties would say "It's a cruel summer…"
Well that's if you like the heat because while we've had a few hot days mixed in, it's been a heatless summer. Boston only hit 90° four times this year and failed to get three consecutive, which means we made it through the summer with no heat wave. Granted, we still have September left but the days are limited to achieve that feat. The last time Boston made it through a summer without a heat wave was 2014.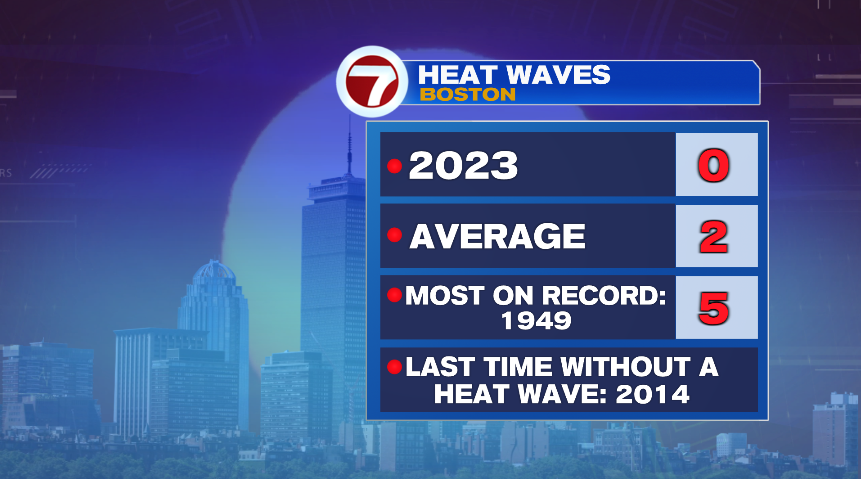 June was a cool and cloudy month, in fact one of the cloudiest Junes on record for Boston (sorry if you chose to forget that and block it from your memory). Of course with all the clouds, temperatures ran cool. July was the opposite. With all the humid days, it kept overnight low temperatures very warm and kept the month as a whole above average. August is almost spot on to average (less than a half a degree below average) but our warm July wasn't warm enough to outweigh the cooler months. So as of now, the summer of 2023 will be the coolest for Boston since 2015. What's most incredible about this is less than a degree below average and it takes you back eight years to a summer this cool — a side effect of a warming planet and climate for sure. From here it doesn't look like there's any real heat over the next week or so.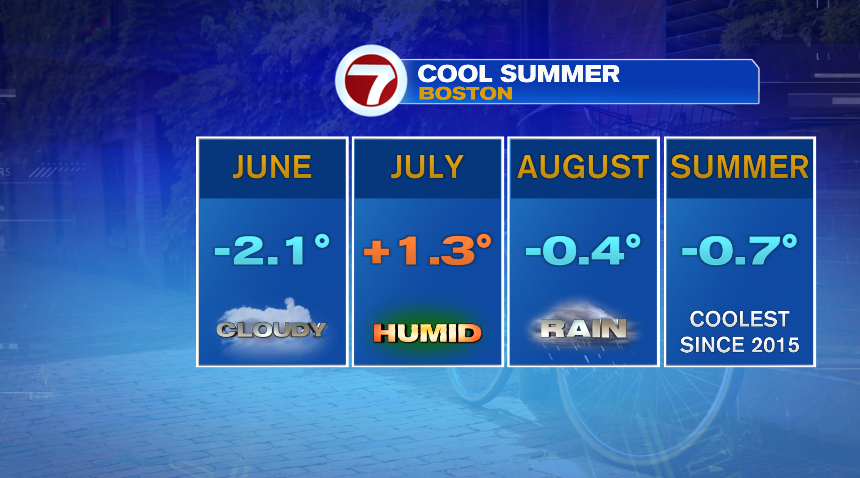 So where is the heat? While we enjoyed a cooler summer. The Midwest was the exact opposite. I say enjoyed because even heat lovers might have found a summer like the Midwest had to be a little much. This week will be another hot one there with triple digit heat index values for the rest of the week: air temperatures are pushing 100° and dew points will stay in the tropical levels for several days. Heat advisories and excessive heat warnings are in place for this week.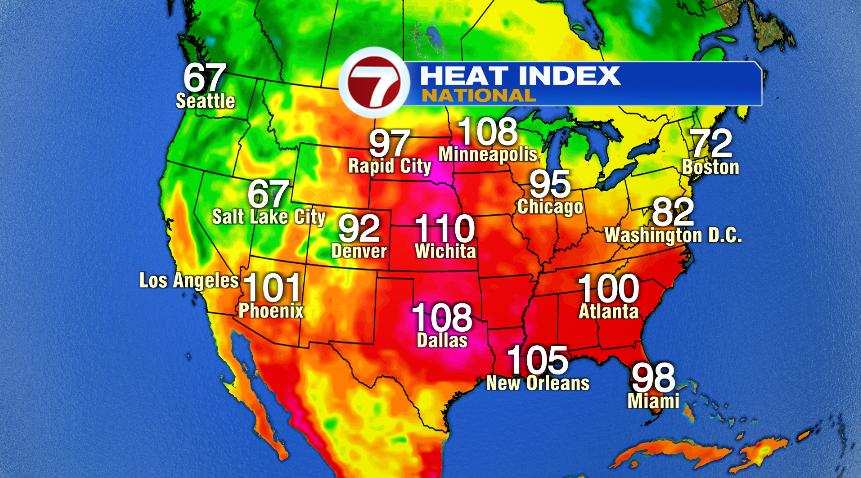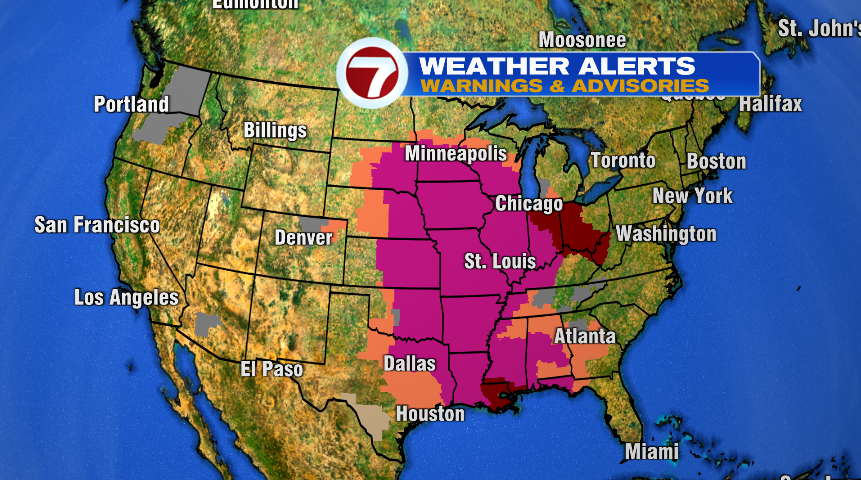 Sometimes we point out what's happening in the Midwest and say watch the heat build, and then spread into the Northeast. That's not the case this time around. We continue with the cooler pattern for the rest of this week and through the weekend. Tomorrow will be an almost carbon copy of today, maybe one or two degrees cooler, but low humidity and plenty of sunshine. Temperatures will stay in the 70s through the weekend (average high is 80°) with wet weather returning Thursday night and remaining in some form or another through Sunday. Thursday night and Friday look to be the wettest period and a washout of a day. Saturday and Sunday don't look to be washouts but a few showers on Saturday and a spot shower on Sunday.