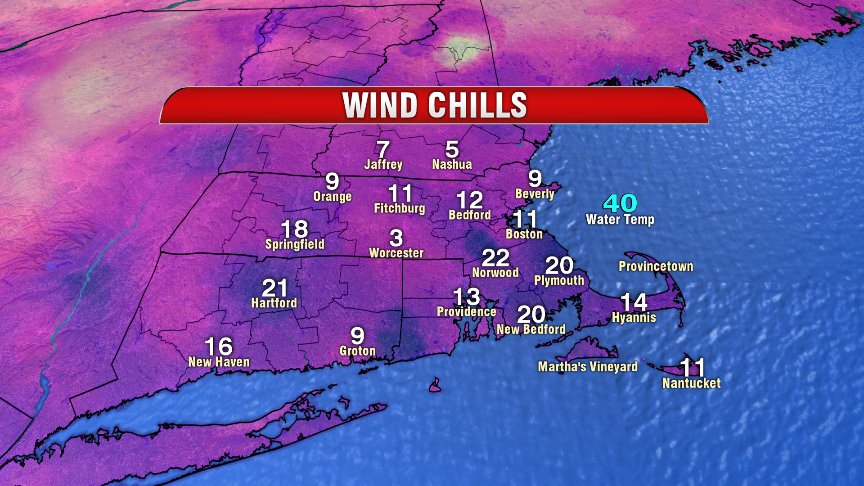 It's a cool & breezy start this morning, so you're going to want to throw on some extra warm layers this morning! Your Thursday forecast brings in the coolest air of the week, with temperatures that stay stuck in the mid to upper-20s for most of us this afternoon. We're also looking at another breezy day with winds out of the NW and gusts up to about 28mph.  As high pressure builds into the New England from out NW we'll gradually kick out this  morning's cloud cover, with plenty of sunshine this late morning into this afternoon.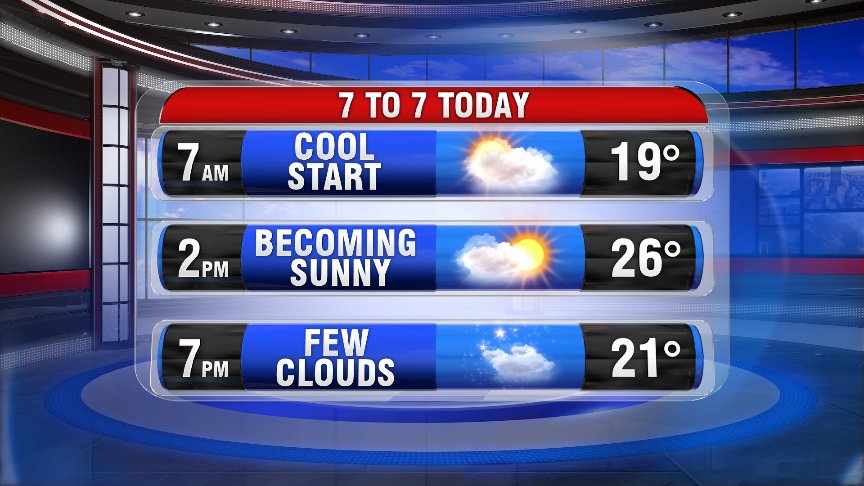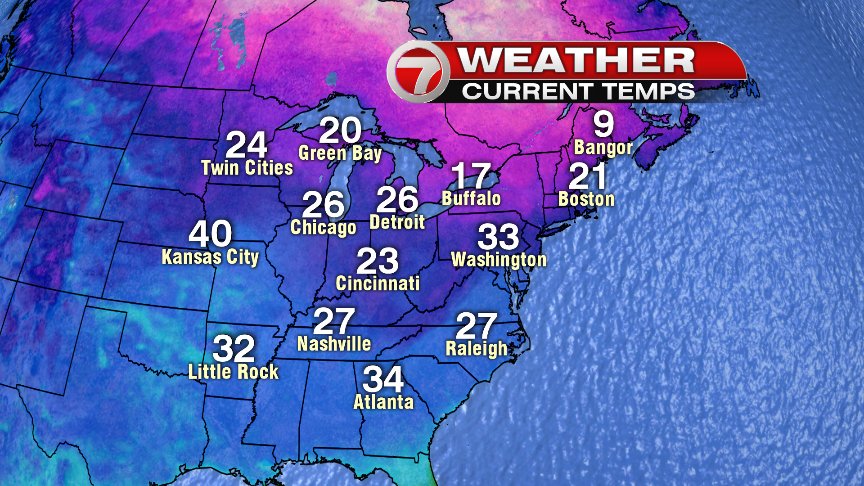 Cooler air stays in place over New England today & tomorrow, but high pressure keeps things quiet for us (with much lighter winds tomorrow).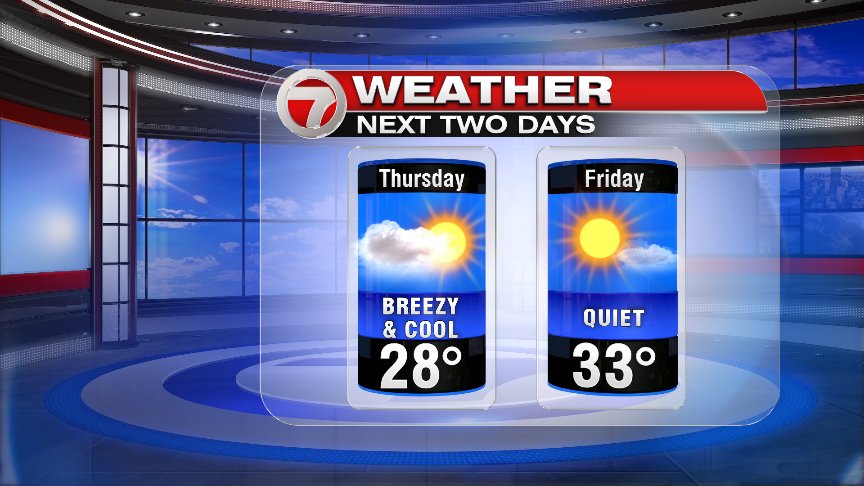 A weekend pattern change (as high pressure pushes offshore and the jet marches northward) allows much milder air in to work into New England, with breezy winds out of the southwest Saturday. Saturday features dry skies, but we bring back the likely chance for rain on Sunday. Our next shot at snow returns late Monday into Tuesday.
~Wren