After yet another mild day today, cooler, more seasonable weather is in the forecast for Monday. This is due to a coastal storm system that will hang out off shore, providing NE wind and clouds that will be over the area most of the day.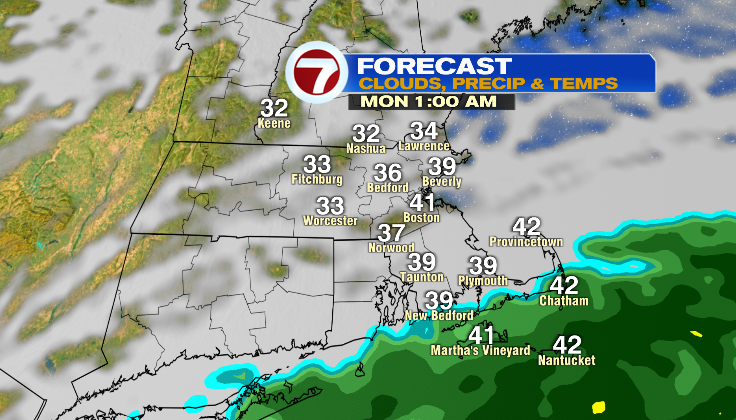 Tonight, some rain will make it into the forecast from that coastal storm, but only for Southern Plymouth and Bristol counties as well as the Cape and Islands.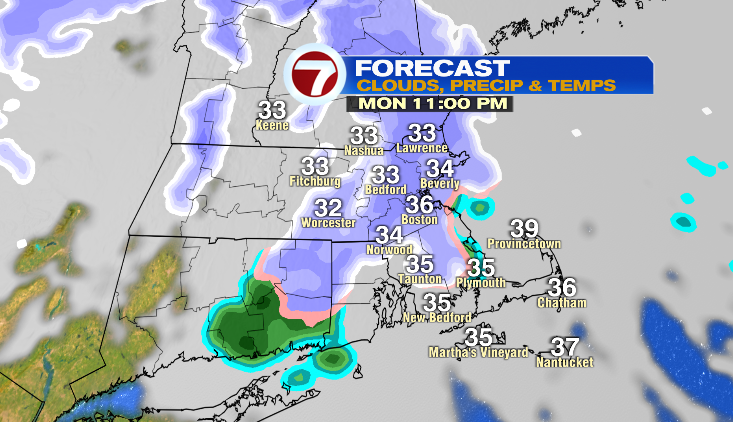 After a quick-moving cold front passes through the area late Monday night, with a chance for a snow shower or two, a high pressure system will bring sunshine and mild conditions by Tuesday afternoon.
This high slides to our east on Wednesday and Thursday, driving temperatures back into the 50s and 60s once again.