A cool and brisk day is on tap for today, really giving us the October feel that has been pretty hard to come by this month so far. Temperatures will climb to around 60° today but a gusty breeze will develop and make it feel a little brisk outside. Clouds will break up a little bit today and give us at least some sunshine this afternoon.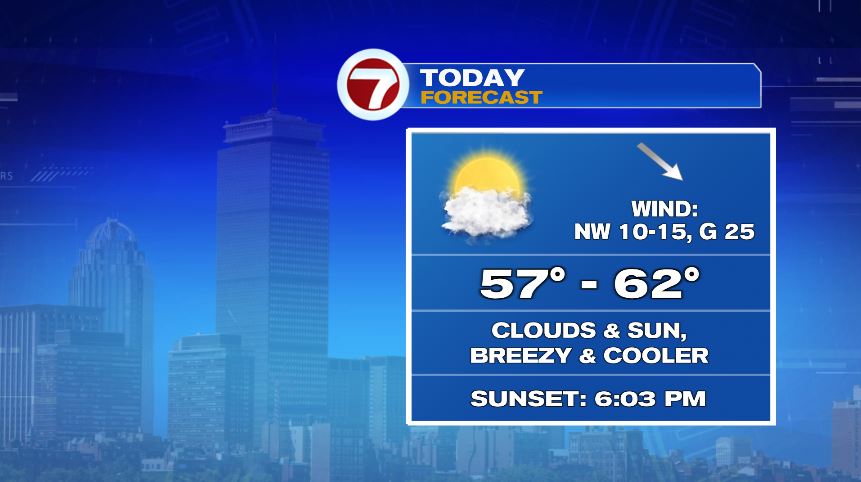 There's a big area of low pressure JUST offshore from us, throwing clouds our way this morning and a few light showers across the Cape and Islands. The shower chance there will continue to diminish this morning as the storm pushes northeast. However, as it moves toward the Canadian Maritimes, it will spin down a trough that will keep things rather cloudy and unsettled to kick off the work week.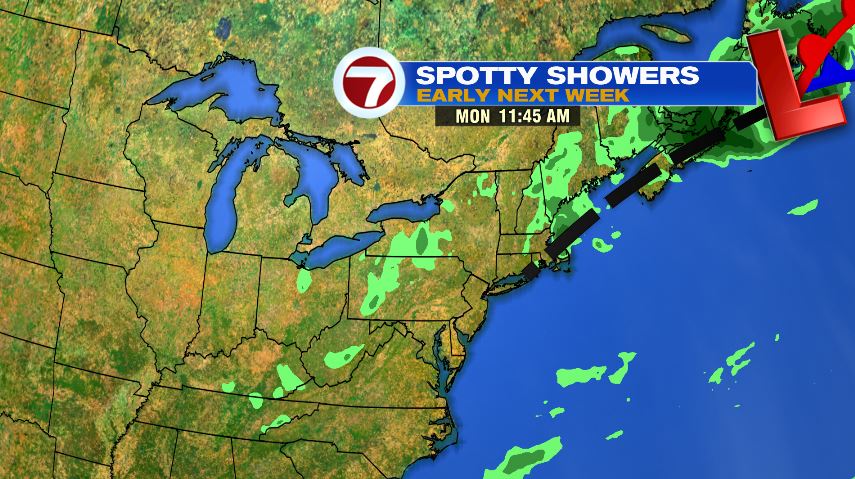 The rain chances Monday and Tuesday are just spotty showers. It's not an all day rain, nor is it heavy, but enough where you probably will want to grab the umbrella out the door tomorrow morning. The better chance of these showers both Monday and Tuesday will be closer to the coast, but they're not out of the question farther inland either.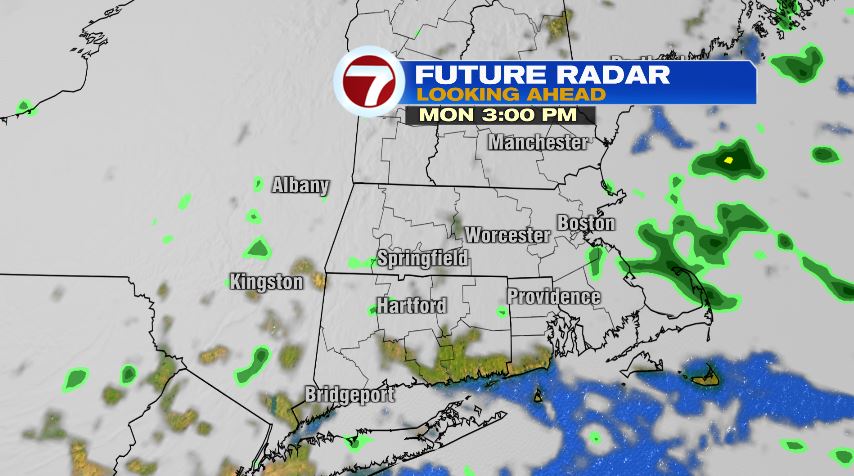 We'll dry out Wednesday and Thursday and our temperatures will rebound closer to average after a chilly start to the week.