7Weather – Winter is back… at least this morning. You'll feel the difference out the door. Look at that 24-hour temperature change as of 7 am! A strong cold front ushered in cooler air last night. After a high of 60° yesterday, Boston saw some flurries last night! That didn't add to our winter snow total, but it looks like we could get more snow before too long with a pattern change.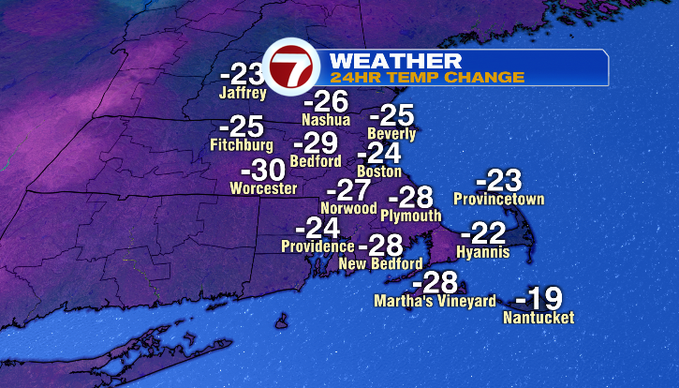 First, we have a pretty decent weekend to enjoy! This morning we start off in the teens and 20s. That northwest wind was gusty overnight. It'll linger along the coast but fade by midday. We'll see bright skies today. Temperatures will rebound to seasonable highs upper 30s/low 40s. It'll feel much cooler after the 60s this week!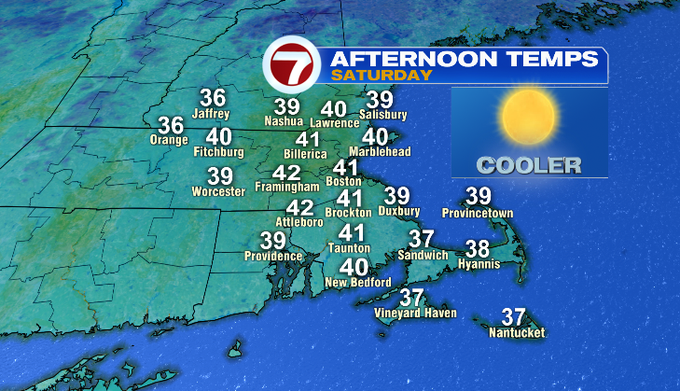 It's a nice day to walk around the city, grab some drinks or food before the Bruins game. You just might want a thicker jacket for when the game ends. It'll be in the 30s, so chilly for the walk to your car or T.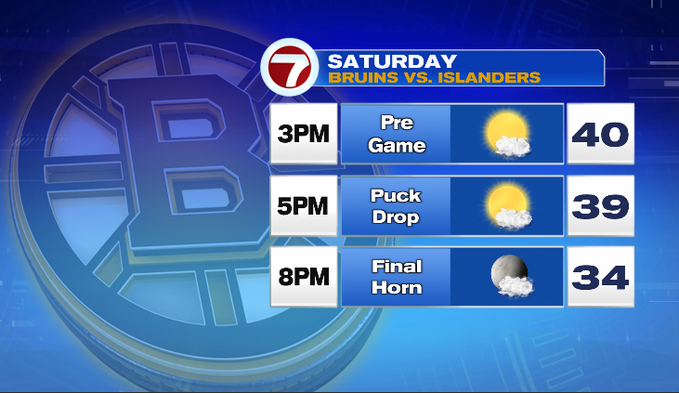 Overnight, more clouds will gather, and there will be a light SW flow. That'll prevent our temperatures from falling as much as last night. We'll start off in the upper 20s/low 30s. Tomorrow high pressure is still around bringing in a slightly milder airmass. Temperatures will rebound to near 50°.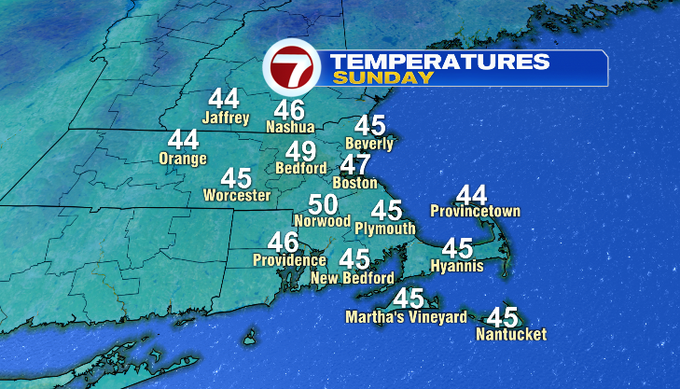 Monday, we'll watch for some moisture to stream up the coast and bring some morning showers across the Cape. A cold front could also bring a few showers inland by late afternoon/evening.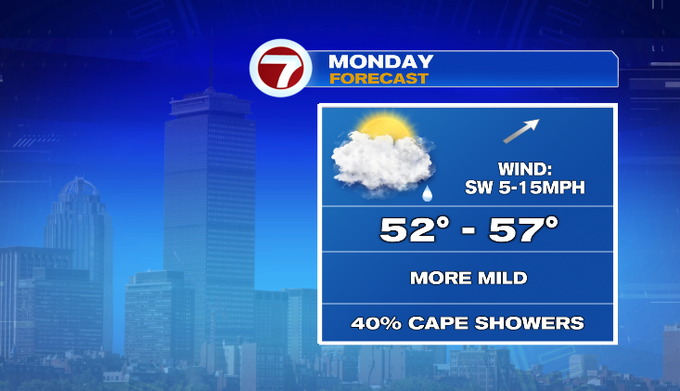 If you're looking at temperatures Sunday and Monday, thinking winter is over, not so fast! Next week, the jet stream will dip south bringing colder air south and bringing the storm track through New England. Next week looks unsettled. We'll watch a storm that'll drop out of the Pacific Northwest to start the week, before it moves across the country. That storm reaches us by Thursday likely as a messy mix. Even further down the road, there could be another wintry storm next weekend.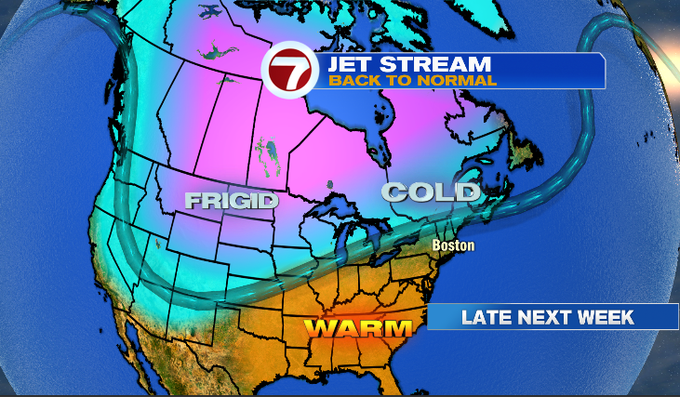 Enjoy the holiday weekend!
Meteorologist Melanie Black