Not bad at all over the weekend as temps pushed up to near 60 for many with dry air prevailing. That allowed for some nice outdoor weather for those ball fields, tee times and even to get a lot of yard work done around the house. Getting used to the time change yet? Sun sets at 4:31pm today.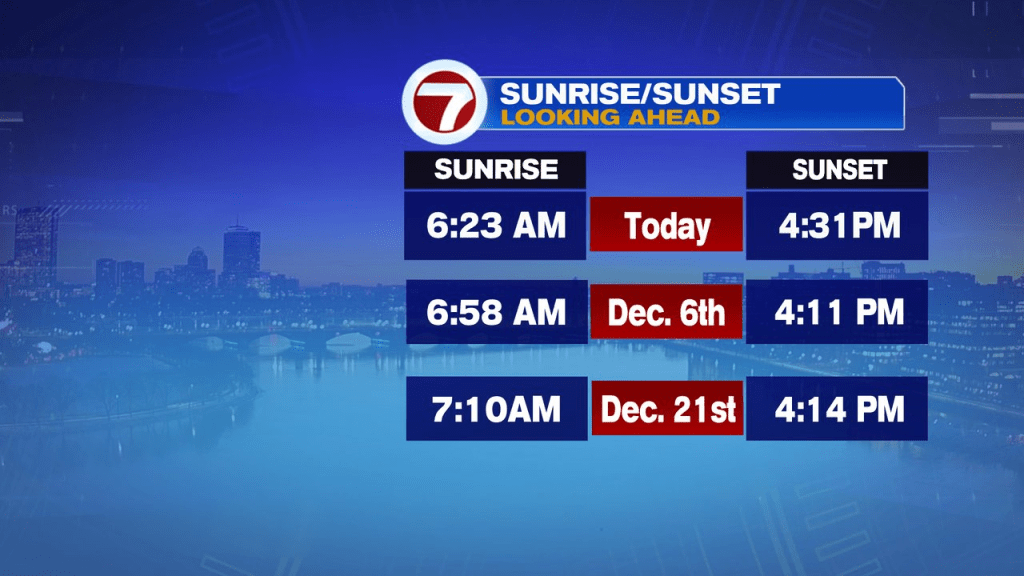 Today, we'll continue the theme of dry air, however, it'll be about 10 degrees cooler outside with highs stuck close to 50 under a partly to mostly cloudy skies. Winds will be light, generally running around 10mph.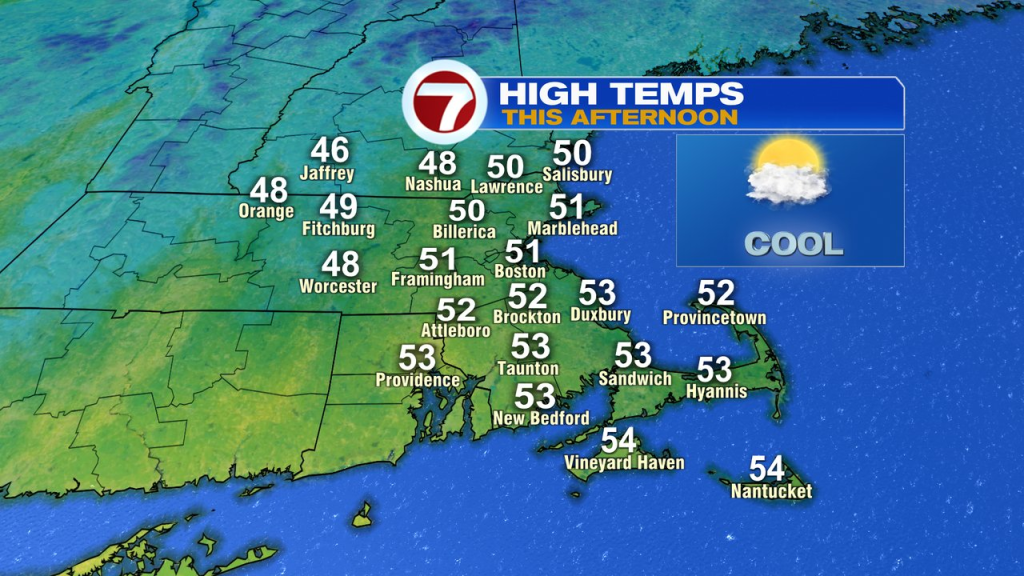 Clouds thicken tonight and showers arrive by predawn tomorrow as a warm front approaches and moves through the area. We'll dry out late morning tomorrow as some breaks of sun return and temps spike up into the mid to upper 60s. That temp jump comes with a gusty breeze developing too, gusting 25-35mph at times. That'll knock down some of those lingering leaves on the trees that have yet to come down.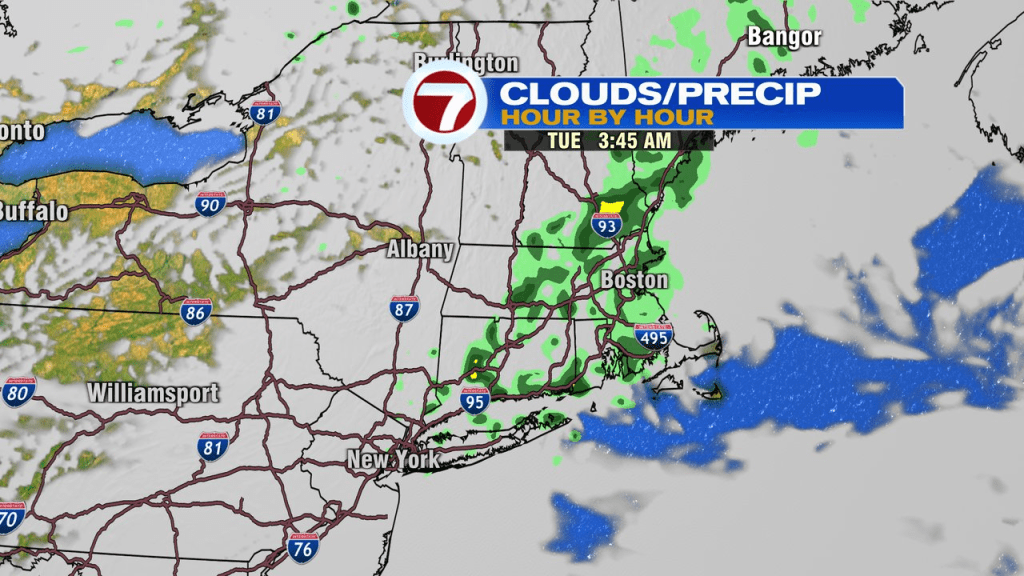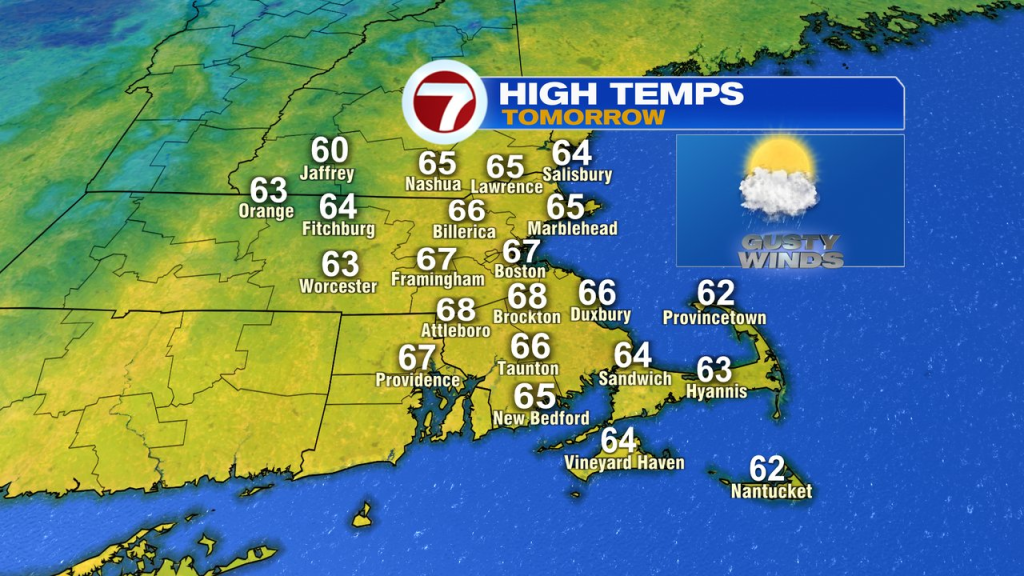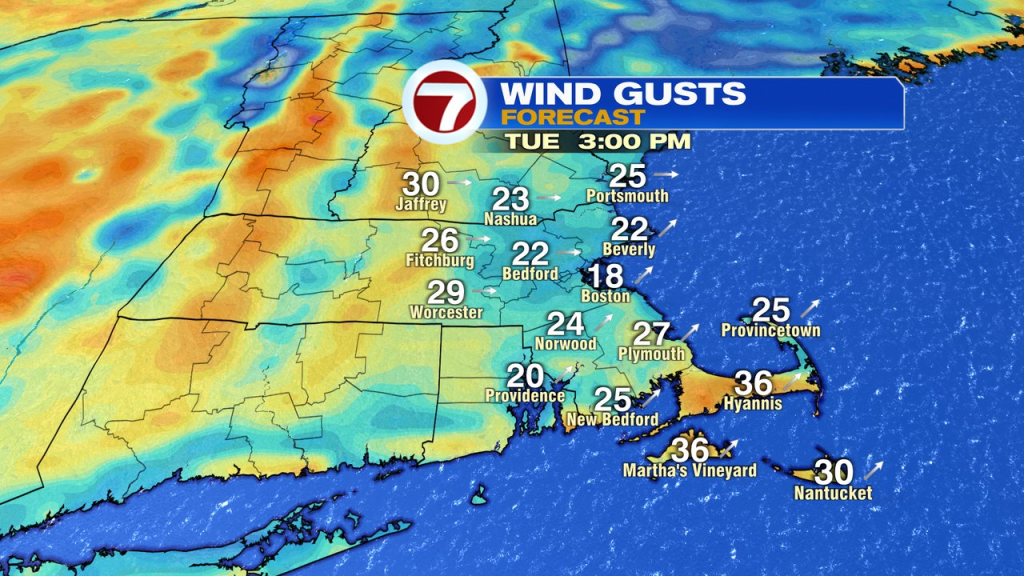 The milder air won't last long though as temps fade back into the 40s and low 50s for the rest of the week. In fact, it may be even cold enough that some sleet/snow flakes mix in with the showers across northern MA and NH on Thursday morning. A spot shower is possible Friday, but it looks mostly dry from Friday, through the weekend. The weekend looks a bit chilly though, with highs in the mid to upper 40s.