The summer like days are becoming less and less frequent as we head into the last week-ish of August and kids head back to school. If you like the summer like feel with warmth and humidity, hopefully you got outside to enjoy the weather today. Not that it will be cold the rest of the week, but it will be quite a bit cooler than today was. The cold front dropping south this evening may spark a few isolated showers but it will also open the door for cooler and drier air to fill in for the rest of the week, starting tomorrow.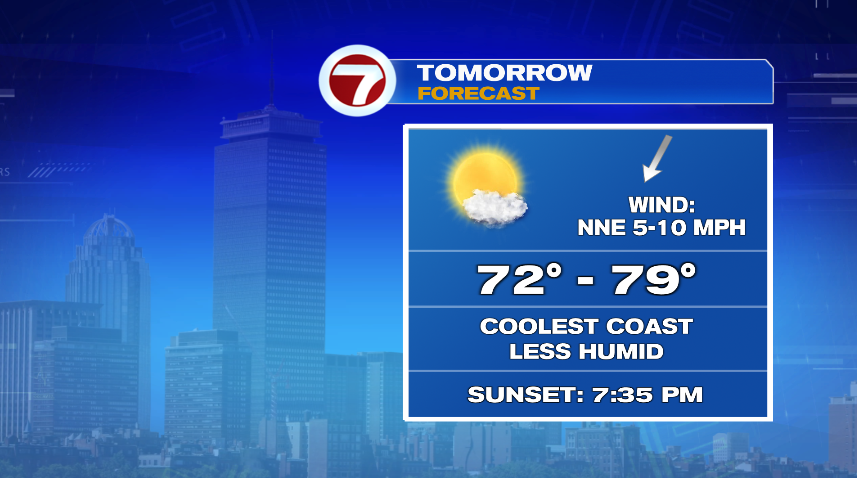 Now, average highs are near 80° so the cooler air is all relative and even though we fall to the 70s for the rest of the week, the next few days are not atypical for late August. But it's not just the temperatures that fall back the next few days, the humidity will too.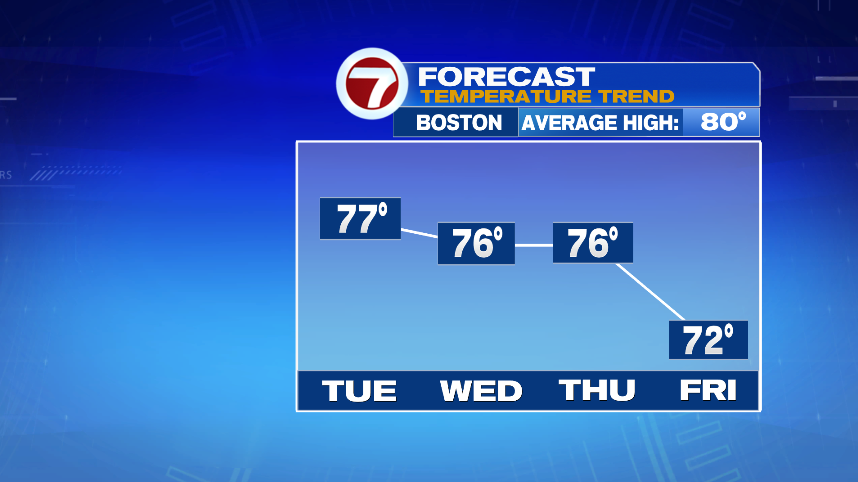 While our forecast is cooling down, the tropics are heating up! Now, this isn't unexpected for this time of year. Mid August to mid October is peak hurricane time with the Atlantic waters reaching their warmest of the year.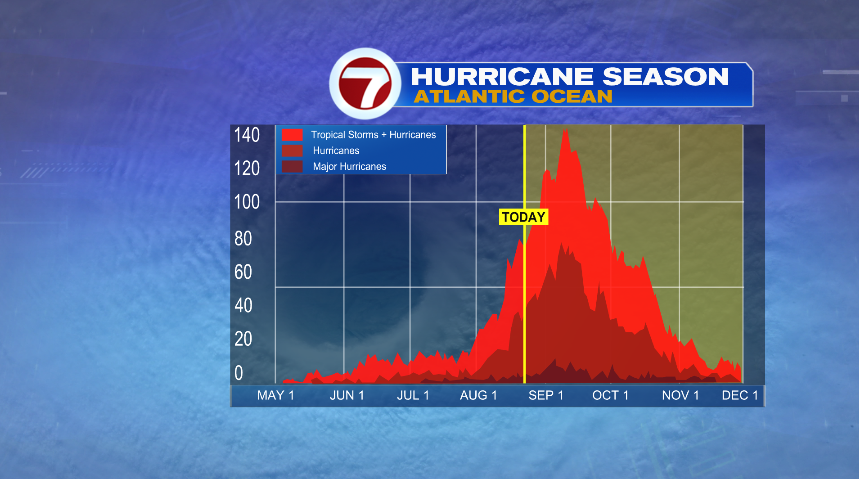 As of the writing of this blog (4pm Monday) the National Hurricane Center has five separate waves they're watching in the Atlantic Ocean (from left to right, or west to east on the graphic below):
1. Disturbance in the Gulf: As of now, this is known as "Potential Tropical Cyclone Nine". There is a 90% chance that this will get named. The forecast is for the storm to strengthen to a Tropical Depression, then to a Tropical Storm and make landfall in south Texas (south of Houston) tomorrow (Tuesday) morning.
2. Tropical Storm Franklin: Franklin is expected to move north toward the Dominican Republic and Haiti as a Tropical Storm. Once it moves across those islands, it is forecast to strengthen to a Category 1 Hurricane but at that point be out over the open ocean waters. Regardless, flooding rains are expected in Haiti, Dominican Republican, and even Puerto Rico. Landfall there is expected overnight Tuesday into Wednesday morning.
3. Tropical Storm Gert: Gert is expected to weaken to a Tropical Depression overnight and completely fizzle out by this time tomorrow.
4. Tropical Depression Emily: Emily was once a Tropical Storm that has weakened into a Tropical Depression. Emily is forecast to remain a Tropical Depression over the next few days and not completely fall apart until Thursday. Either way, she says over the open ocean waters and does not impact land.
5. Disturbance off of Africa: While the first disturbance is technically "Potential Tropical Cyclone Nine", this one doesn't even have that name. It's simply a wave or complex of storms that is being watched. That said, it has a 70% chance of becoming named in the next five days.
The next storms names on the list are Harold and Idalia.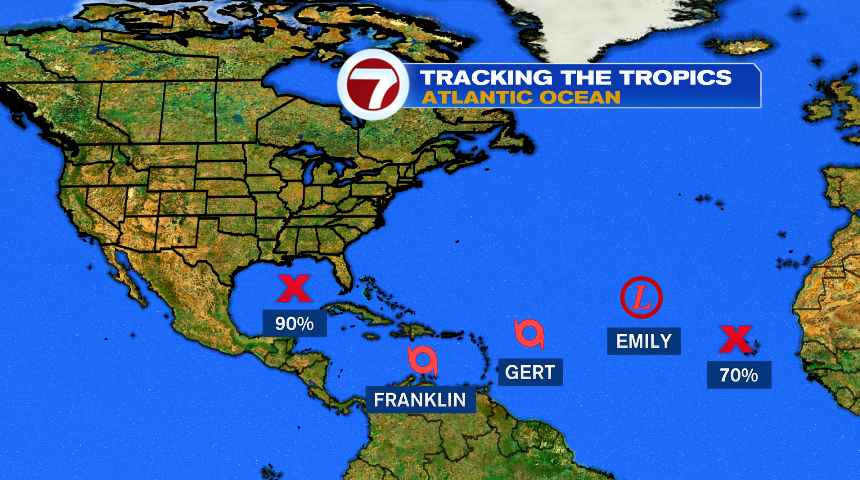 On August 10th, the National Hurricane Center increased its forecast for the Atlantic Hurricane season going from a "near-normal" season to a "slightly above average" season.