The dog days of summer… the time we picture sweltering heat and humidity overspreading New England. Well not this year! August was a cooler than average month with the real heat taking hold as we head into September and the unofficial end to summer now behind us. We had plenty of heat and humidity today and don't expect that to change this week. That also means warm and muggy overnights. Tonight we'll only see temperatures fall to near 70°.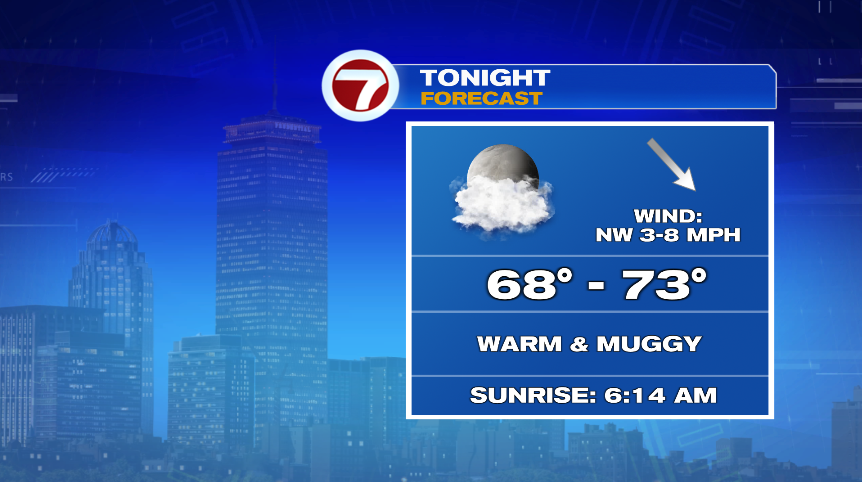 Tomorrow we do it all over again with air temperatures near 90° and feels like temperatures in the 90s. The coast will again benefit from Mother Nature's air conditioning and top out in the 80s and eventually settle back into the 70s in the later afternoon.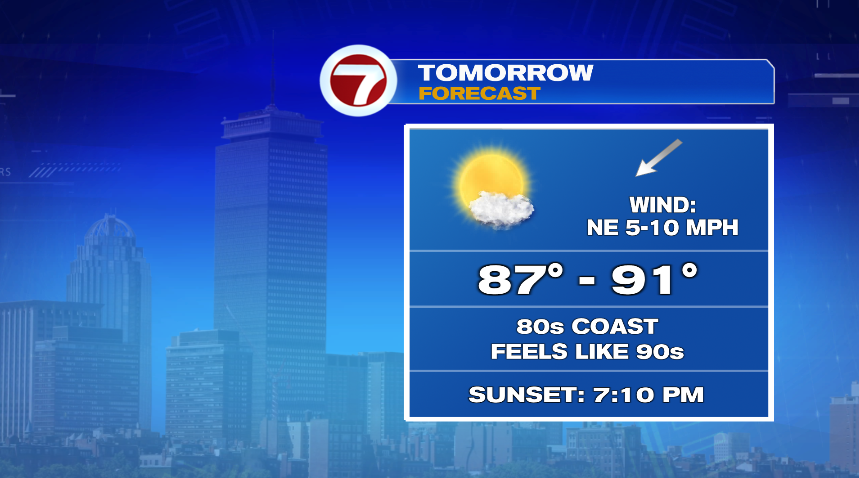 The heat and humidity are with us for the rest of the week, so get used to it. The bottom number on each day the forecast air temperature (inland — remember cooler on the coast most days), with the feels like temperature and the humidity factored in on the top row.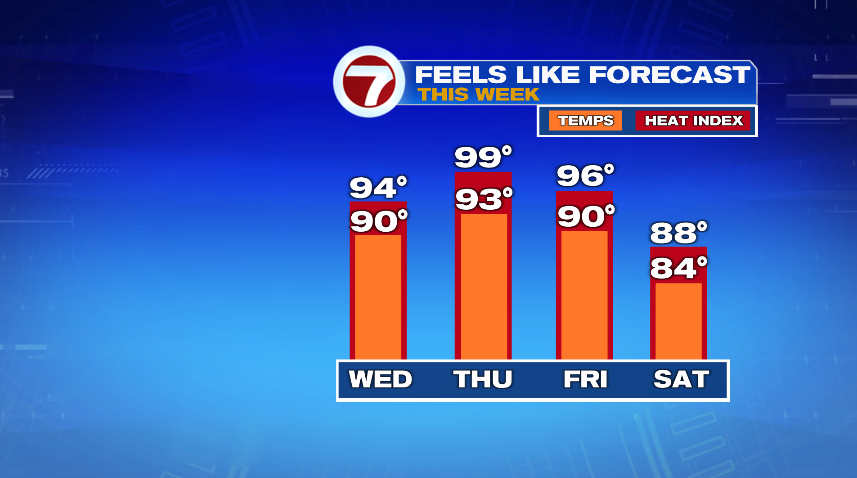 Due to the prolonged heat and feels like temperatures in the 90s for several days, there's a heat advisory in effect thru Thursday. Obviously with the sea breezes, the advisory does not include the coast line.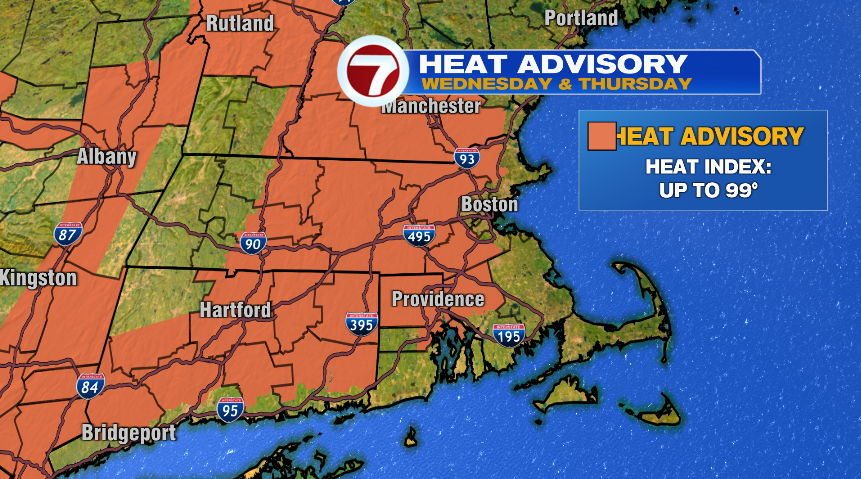 And because of that sea breeze, Boston will not get a heat wave while many inland locations do. In fact, Boston has not seen a heat wave this year. We've only had 4 total days hit 90° in Boston and not consecutively. So it looks like Boston will not have an official heat wave this year, the first time since 2014.