A bit of a chill to the air this morning as temperatures start off in the upper 30s and lower 40s across many towns and cities. Mostly sunny skies early this morning becomes more and more faded by this afternoon as clouds increase from south to north. Temps max out in the low to mid 60s, providing a very similar feel to the air as yesterday.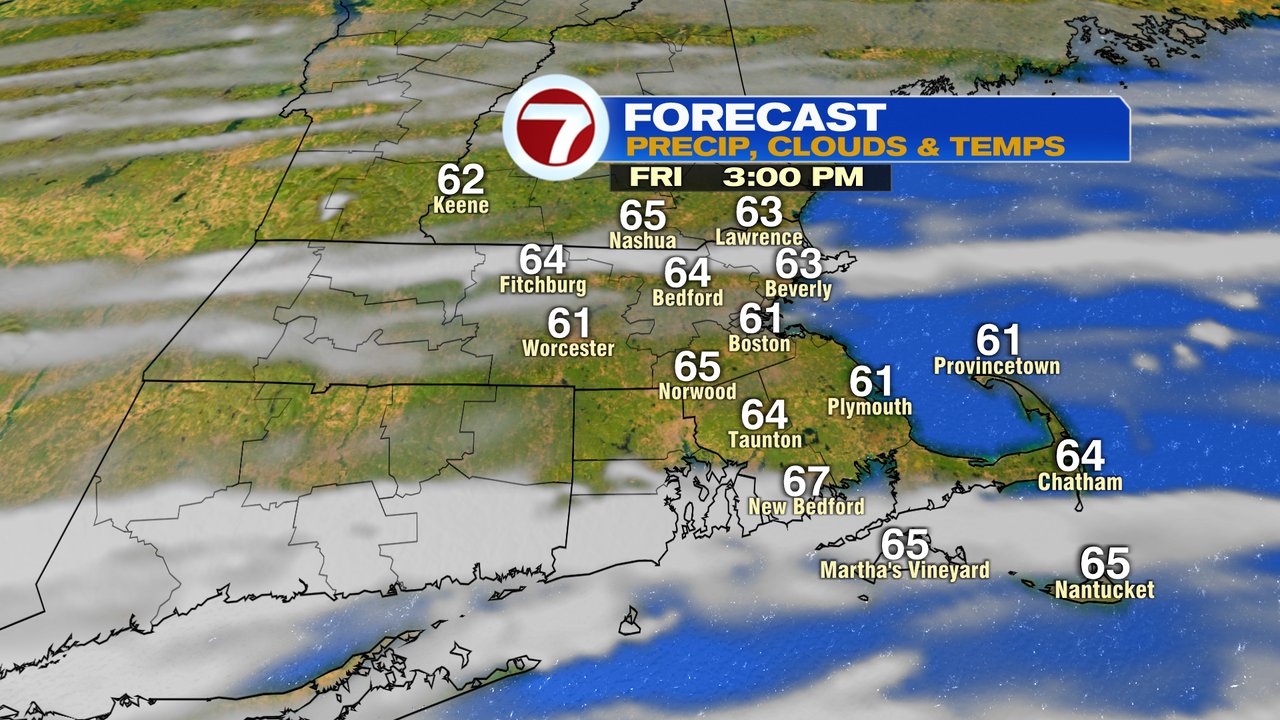 Clouds thicken up tonight as we start to track moisture moving up the coast. That moisture is from Hurricane Ian, although the main area of low pressure will still be across the Carolinas tonight and tomorrow morning. While I don't expect flooding rains across the area, they will likely be steady rain along the south coast, perhaps heavy at times. Near the Mass Pike, showers tend to be lighter and at times hit or miss, while northern Mass and NH tend to favor just a few spotty light showers or sprinkles. There will be a tight gradient in rain totals where you want have to travel far to go from just a tenth of an inch to 1-2″ of rain. Again, best chance for highest totals will be near the south coast.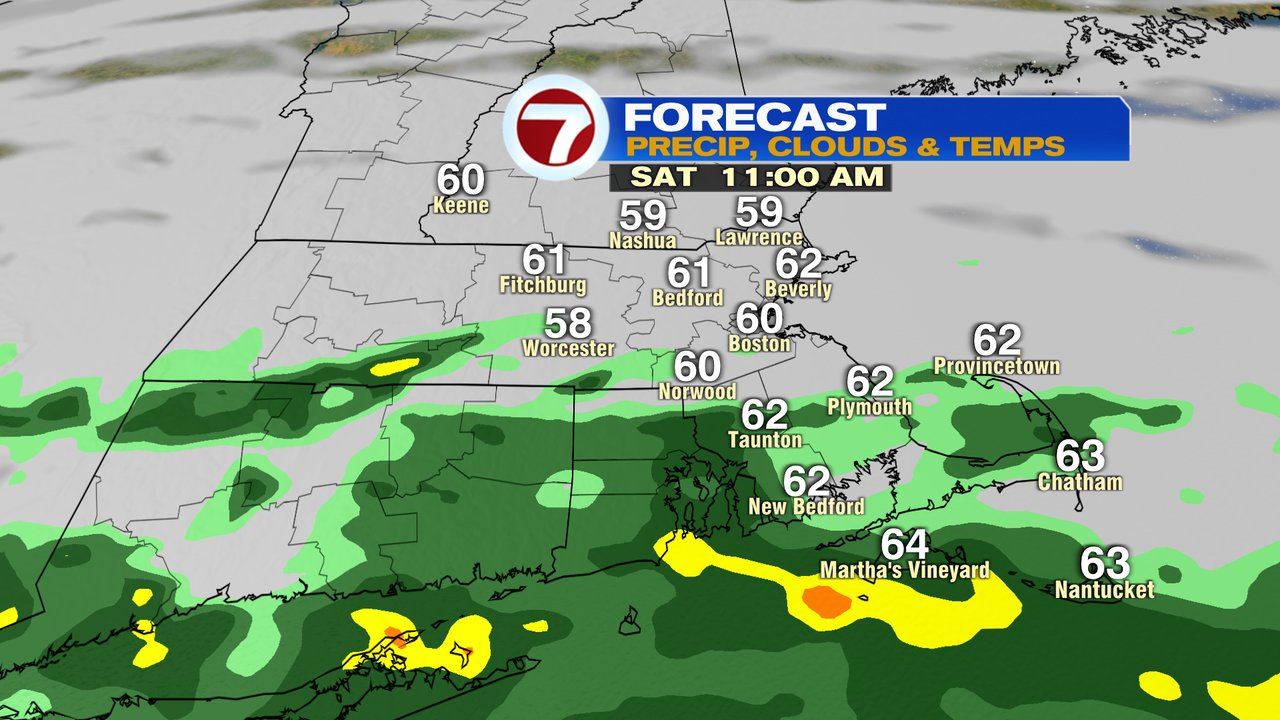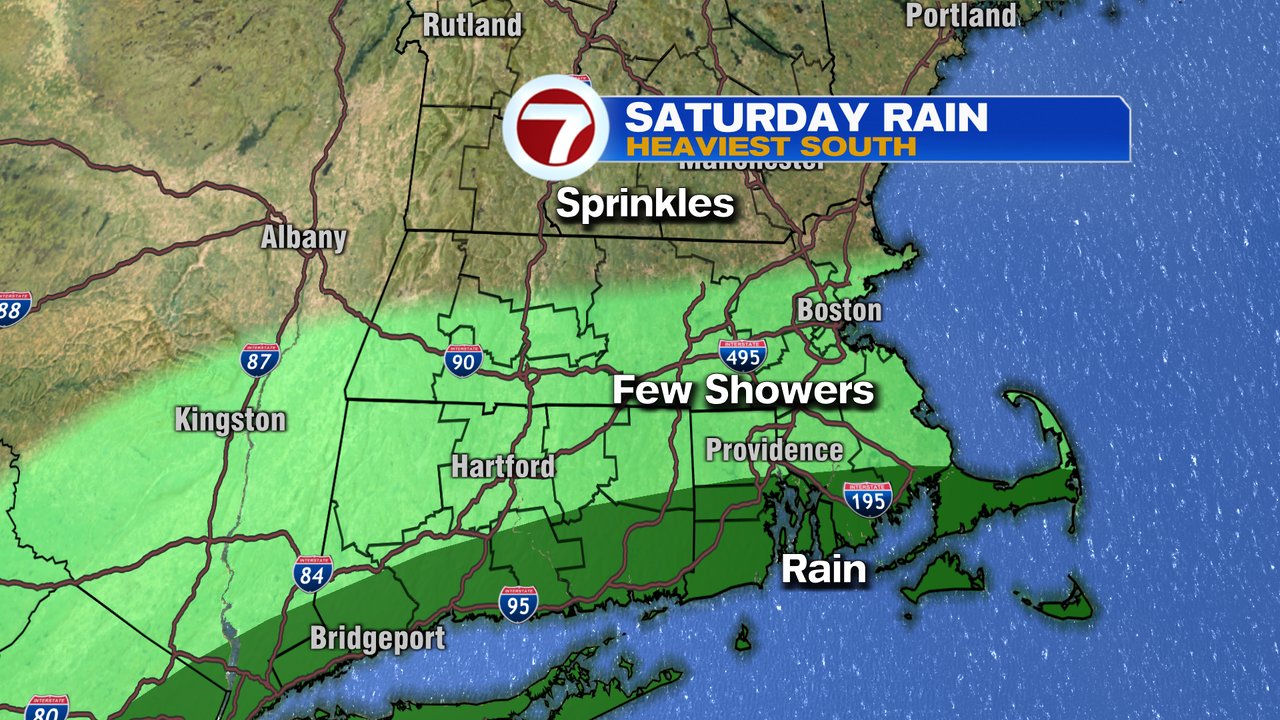 Sunday, it looks dry for much of the region, aside from a south coast showers or two. As high pressure presses in, the pressure gradient increases from that high to our north and low pressure to our south. That means winds increase, gusting 30-40mph at the coast, strongest across the Cape/Islands. We'll watch the late afternoon high tide for possible minor erosion/splashover.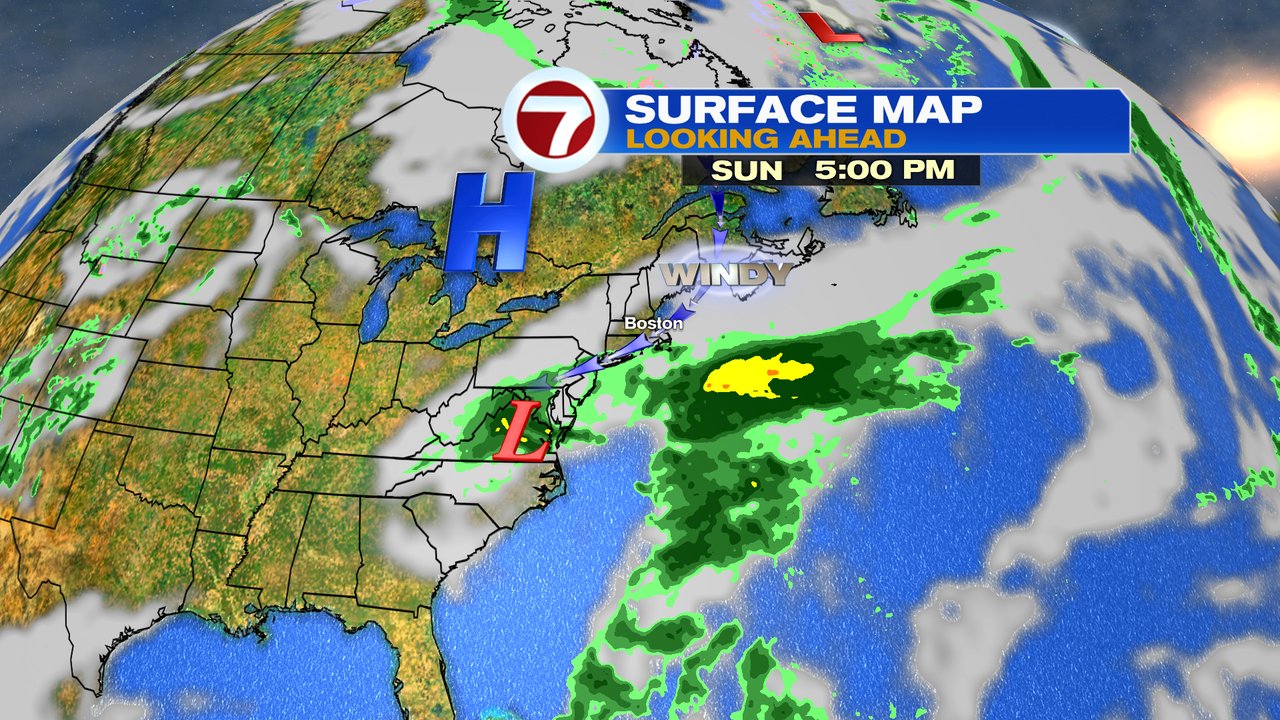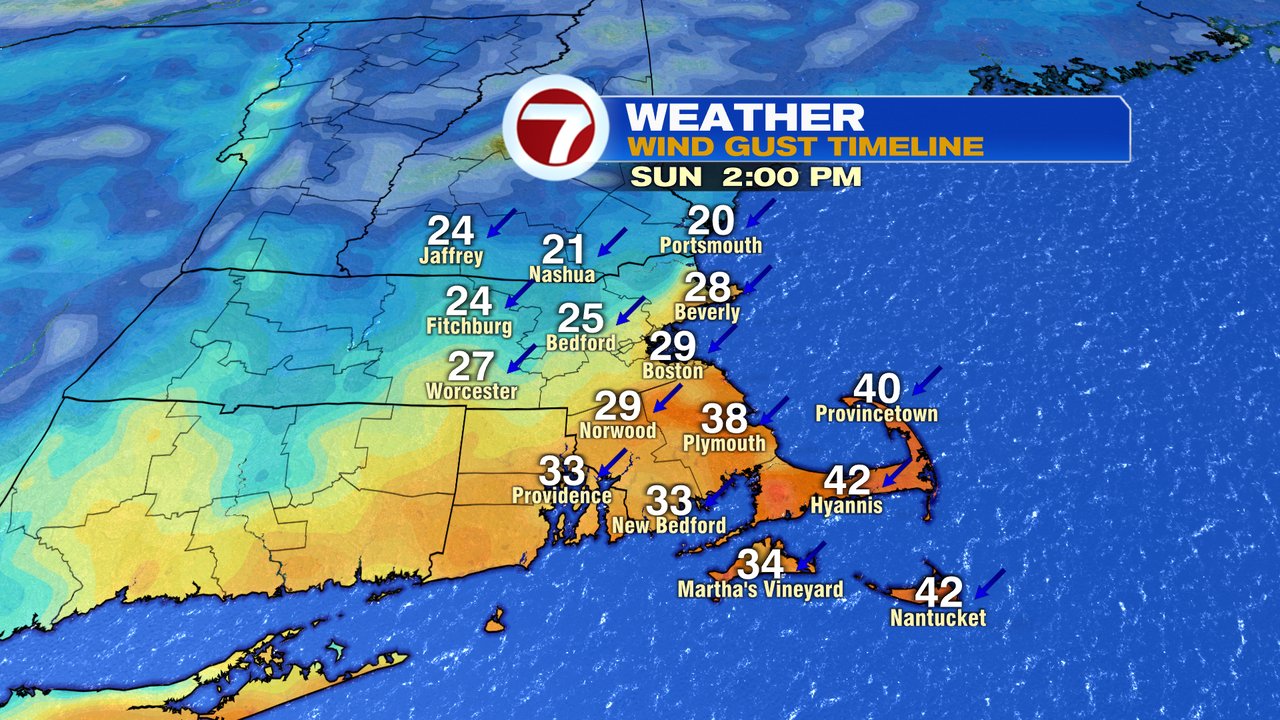 As the remnant low of Ian finally moves off the mid-Atlantic coast by Tuesday, it's possible to get more showers thrown back into southern New England along with gusty coastal breezes.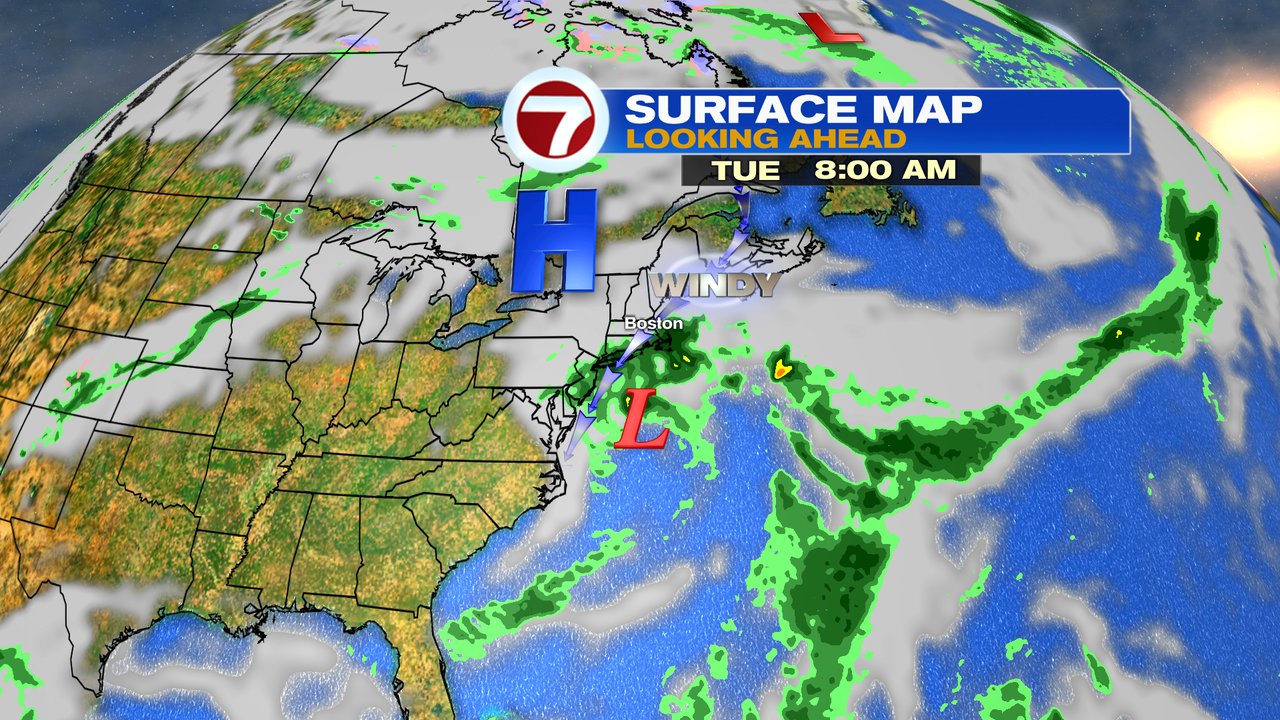 As for Ian, it's a cat 1 hurricane this morning and will make landfall near Charleston, SC this afternoon. It'll produce a 3-7′ storm surge at the coast, and likely 3-6″ of rain across much of North and South Carolina.