7Weather- Showers arrive after sunset Tuesday and the wet weather continues into Wednesday.
We could see peeks of sun Tuesday morning, but most of the day will be cloudy. Temperatures start in the mid and upper 30s and then we get into the 50s in the afternoon. Showers arrive in the evening between 5-7PM and we'll have scattered showers overnight.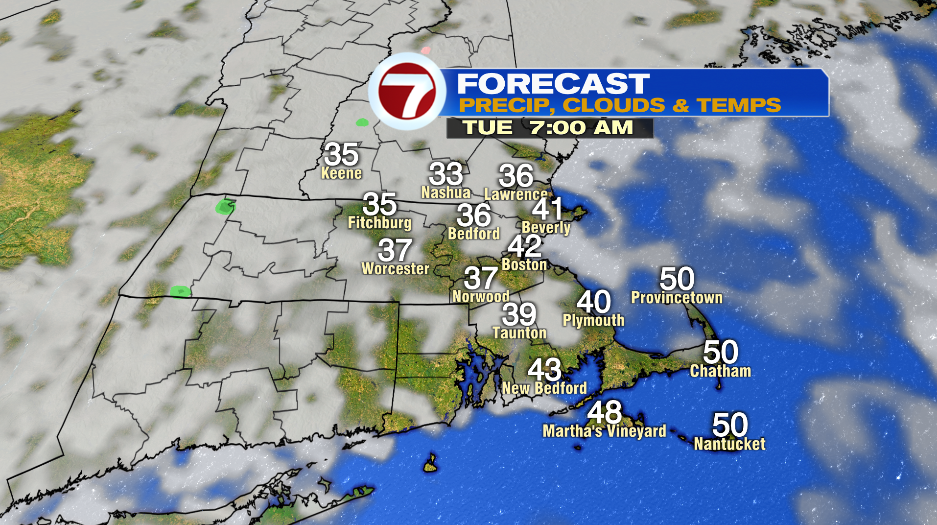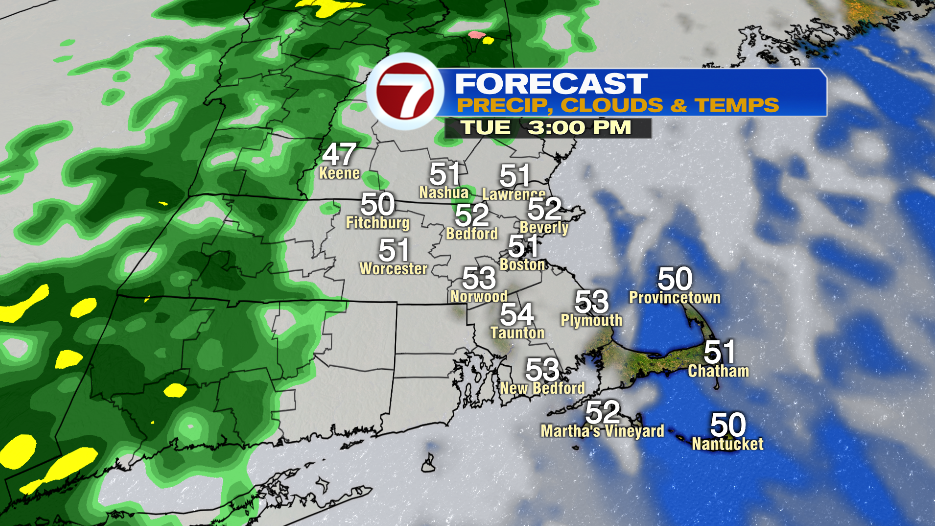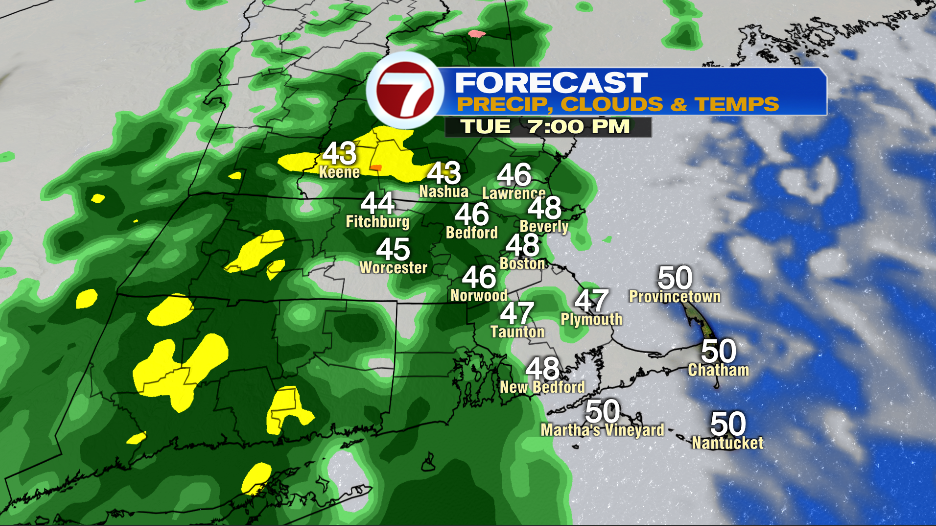 Wednesday isn't a complete washout, but you'll want to take the rain gear with you. Expect showers for the morning commute with temperatures in the mid and upper 40s. It looks like we'll have several dry hours in the early afternoon with another round of rain arriving around sunset.
It will be breezy at times along the coast and highs reach into the low 50s.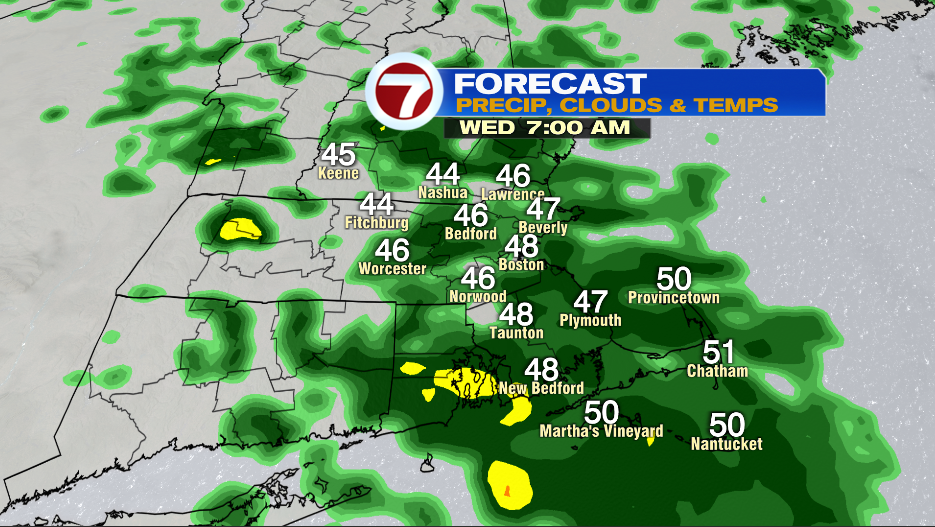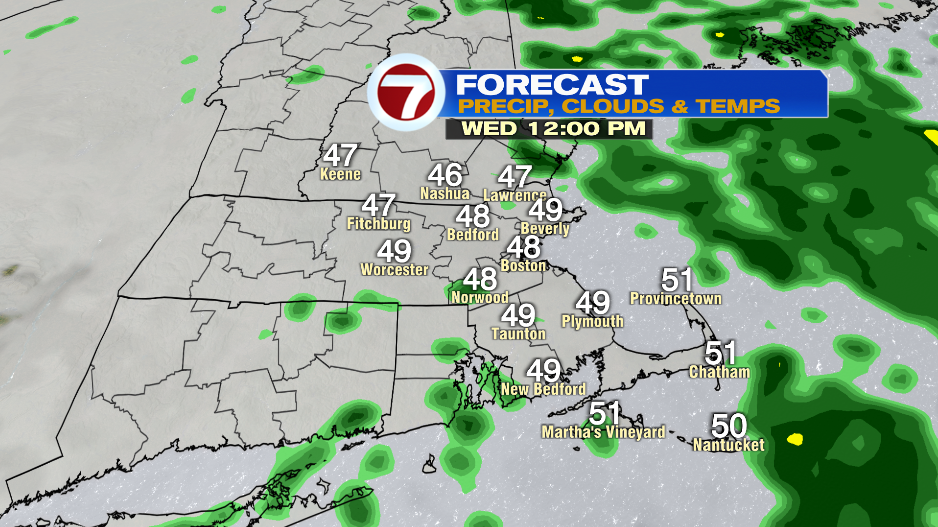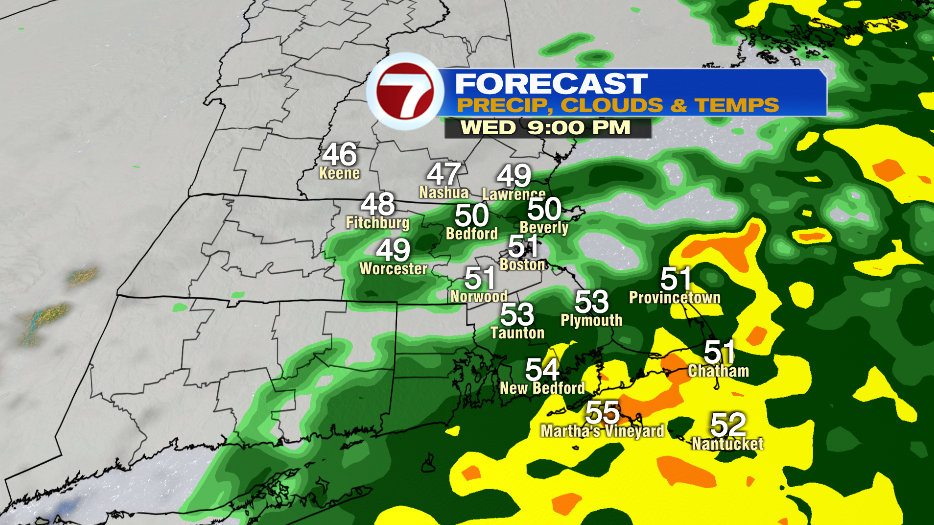 Most locations will end up with about 0.50″-1.00″ of rain from Tuesday evening – Wednesday.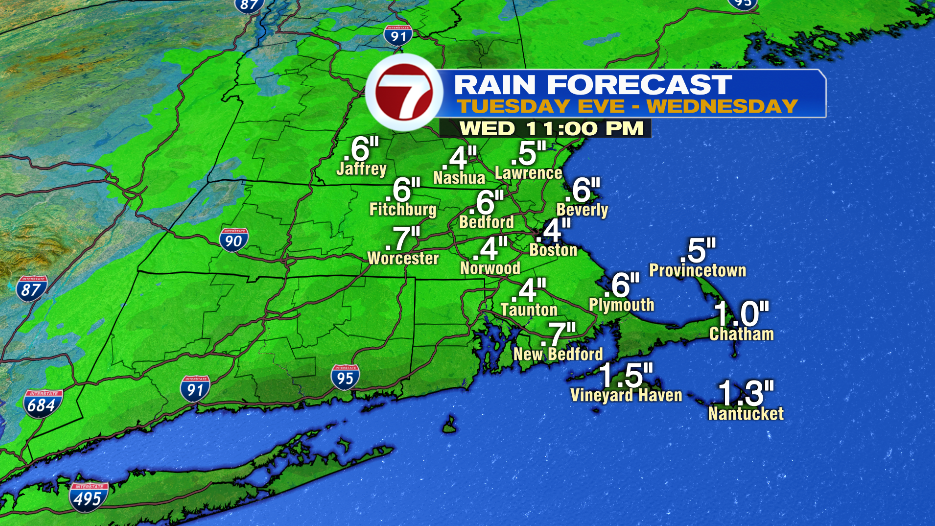 That system slowly moves out of the region so there could be lingering clouds on Thursday. For now, we'll call it partly cloudy. Highs reach into the upper 40s and low 50s.