7Weather- Sunshine broke through the clouds today, and it was a pretty nice day overall. High temperatures climbed to the 40s for most of us and 50° for Bedford and the Vineyard. It'll stay mild tomorrow before turning warm Friday!
Look to the Midwest, and that's our next weather system. The center of the low pressure system will track through the Great Lakes, then stay to our west and north. It'll bring a few showers to our area before the end of the day Thursday.
Here's a closer look at tomorrow. Clouds will increase overnight, and by the morning we will start off cool in the upper 20s/low 30s with light wind. It'll be a mild day once again with a lot of clouds and temperatures climbing to the 40s. By the afternoon, the chance for showers increases. Isolated showers for the afternoon. By the evening, expect scattered showers continuing through late Thursday night. This will be out of here by Friday morning.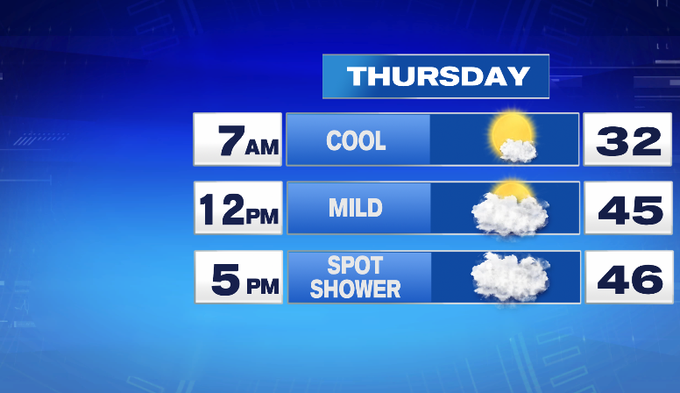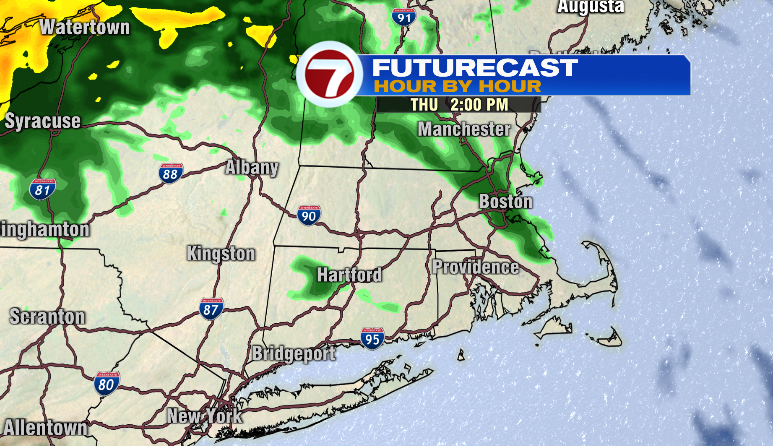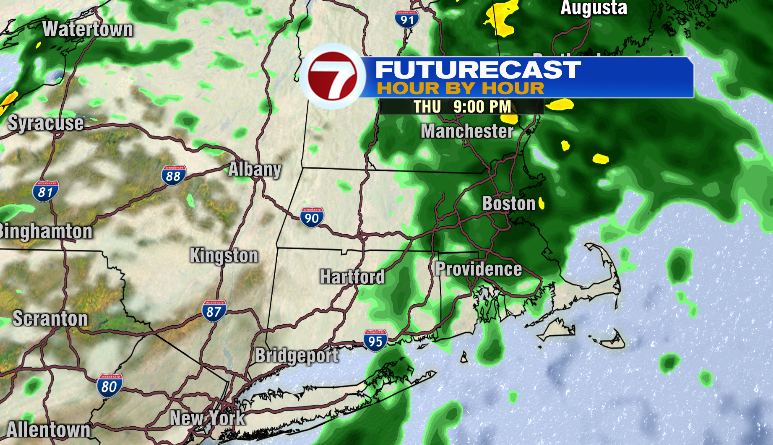 Friday morning starts off with a breezy southwest wind. It'll be gusty at times. The southwest wind pulling in more mild air along with some sun will boost temperatures into the 50s/near 60. Warm way to end the work week! We're forecasting a high of 60° for Boston. That would tie the record set in 1990.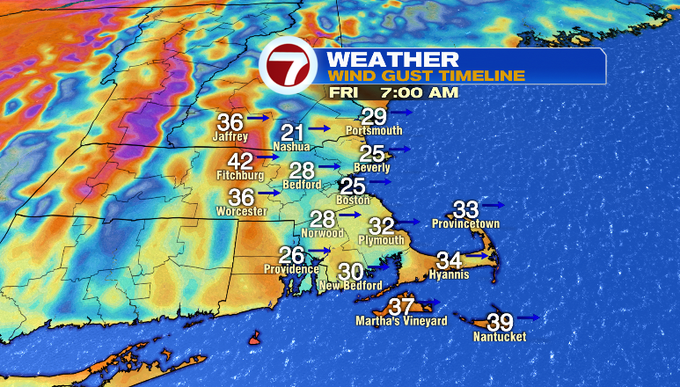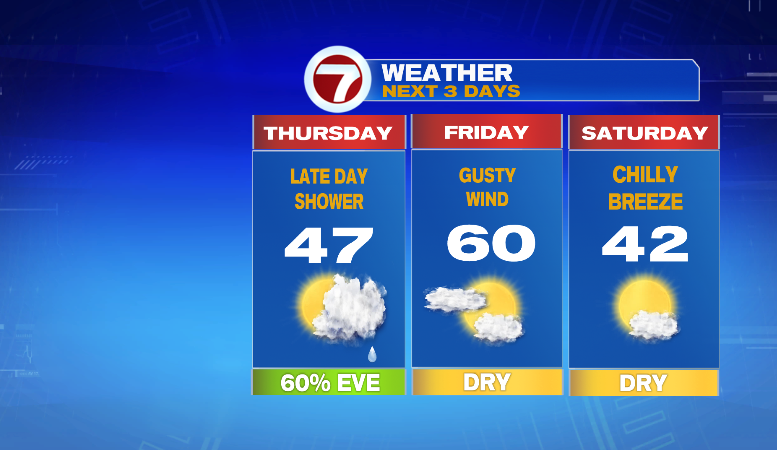 Saturday will feel different with a chilly northwest breeze dropping highs to the 40s. We'll stay in the 40s range for highs again Sunday with sunshine and less wind. The majority of the weekend is dry. I will be watching a low pressure system move up the East Coast. The center of it will stay south, and we'll be on the northern edge of it. It looks like the rain band will set up south of 495. We'll mainly get rain showers, but a few wet flakes could mix in inland.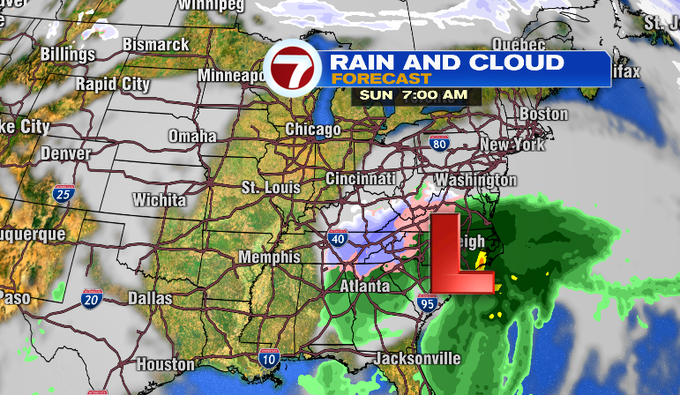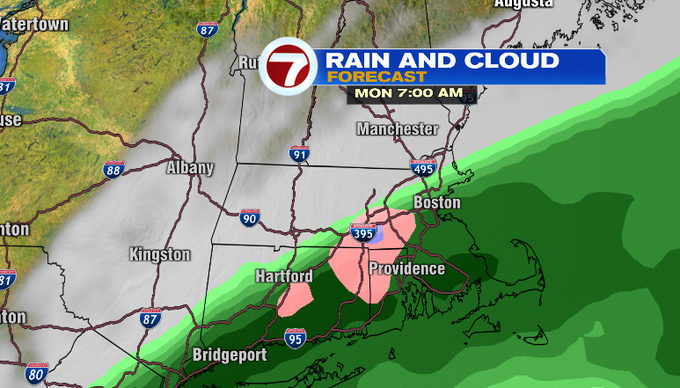 Looking ahead, temperatures will likely still stay mild and above average for the next week or so.
-Meteorologist Melanie Black