Warm winds yesterday helped send temps to near 80 degrees, but also elevated the brush fire risk as relative humidity dropped to 15-20%. Today, it'll be much cooler, near 60, but the wind and low humidity will send the brush fire danger to the high side again as a red flag warning is in place. Winds gust to 30mph out of the north and dew points in the teens, with temps near 60, send the relative humidity down to near 20%.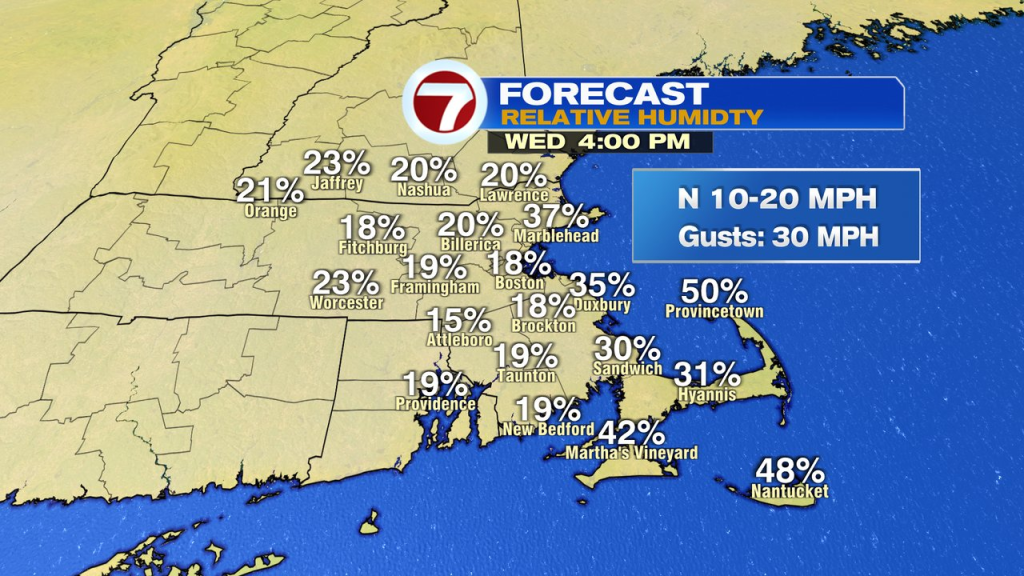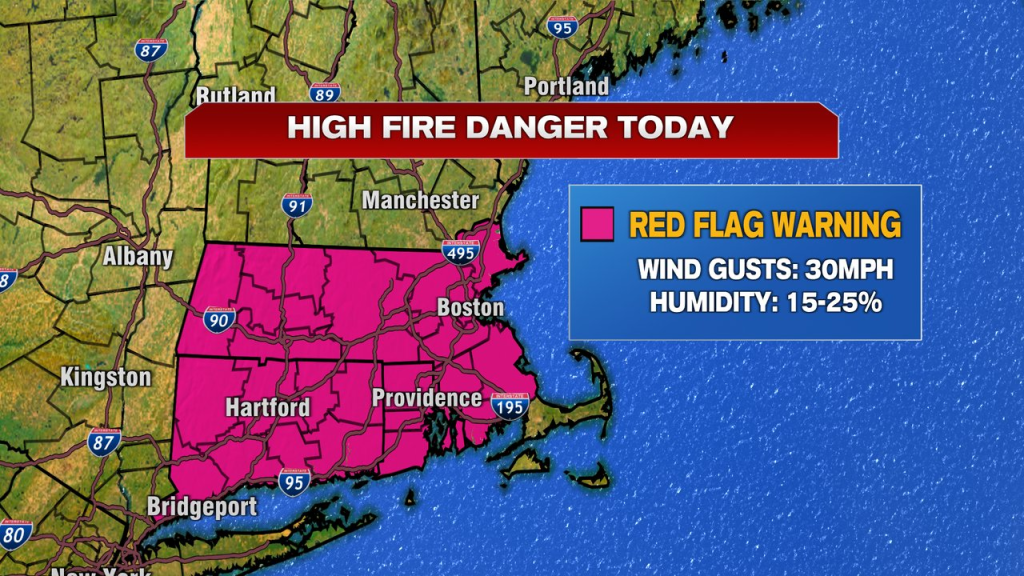 Clear skies, very low humidity and a diminishing wind are a perfect mix of ingredients to send temps tumbling tonight. A freeze watch is up for much of Southern New England, away from the coast. With temps running in the upper 20s to low 30s for many, it'll be a good idea to cover up or bring in any sensitive flowers/tender vegetation you have outside.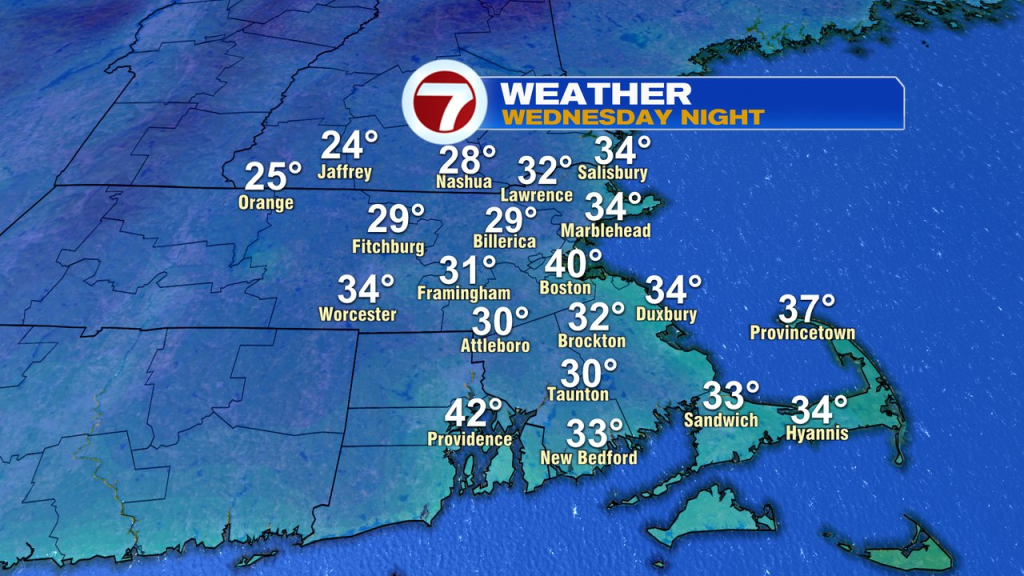 Despite the cold start tomorrow, it'll be a beautiful afternoon with temps in the mid 60s. Friday will be even warmer, in the low 70s.

The chance for widespread rain arrives Saturday with rain likely by Saturday afternoon into Saturday night. Yes, that does include for the Taylor Swift Concert. Although, both Friday and Sunday look good for that.