Low humidity gets even lower today as morning dew points in the mid 50s will fade back into the upper 40s this afternoon. Combine that, with temps in the mid to upper 70s, and it'll feel a bit more like the start of September vs. the start of August.
In addition, the temps will fade fast this evening, allowing for one of the cooler overnights we've had in the last couple months as some of the coldest burbs head for the upper 40s!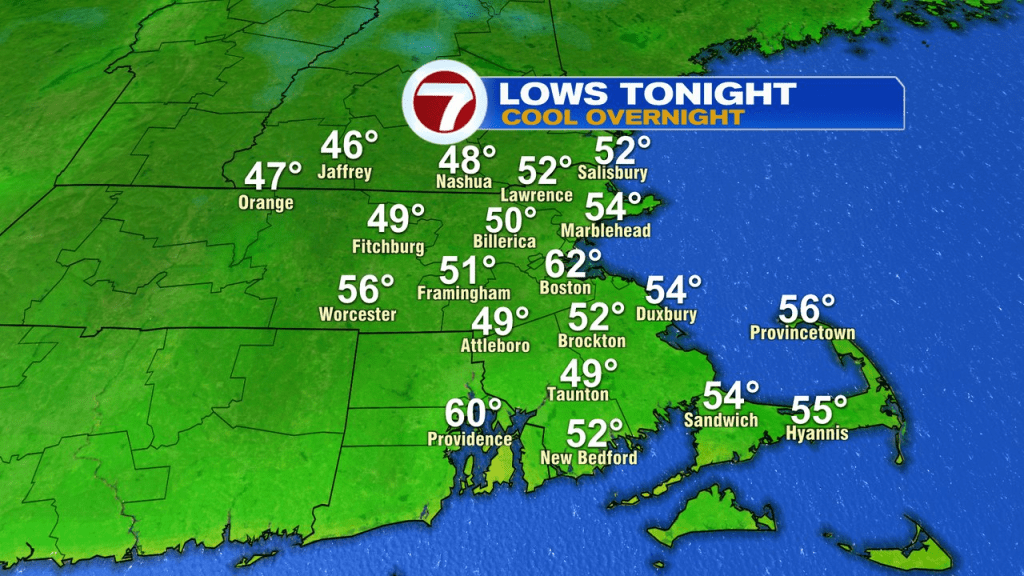 Great concert weather though if you're heading to see Pink at Fenway or Beyonce at Gillette.
Also a great evening to check out the first of two Supermoons this month. The Full Sturgeon Moon will rise in the ESE at 8:36pm. Tides are very high astronomically, so we'll likely see some splashover at the coast around high tide near midnight tonight and again tomorrow night. The 2nd supermoon is on August 30th/31st. That "Blue" moon will be a bit closer to Earth, so appear even a bit bigger and brighter.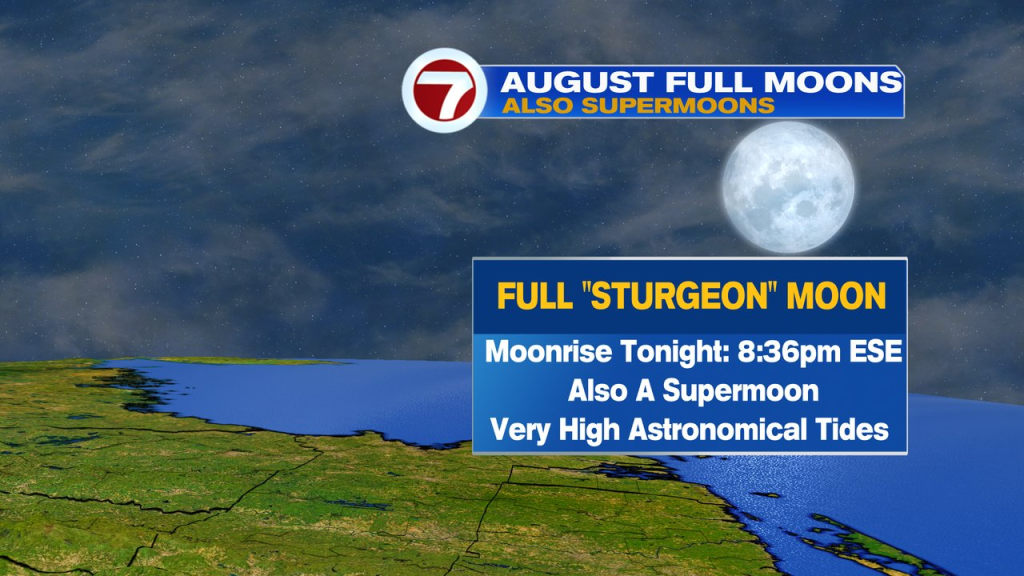 Great weather continues tomorrow as well with highs in the mid to upper 70s after a cool start.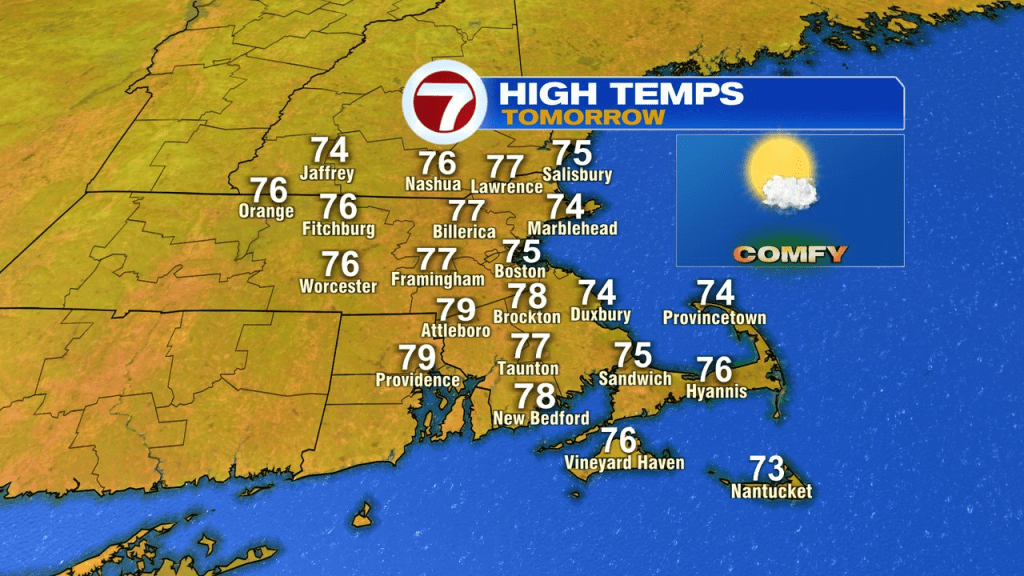 umidity comes up a bit Thursday and a lot more Friday. Friday is the unsettled day with widespread showers and storms likely. That'll continue into Friday night, but likely exit for the weekend.