Another day, another flood watch is up across the area as we expect more scattered showers and storms to push through late this morning, into this afternoon. As the showers and storms rumble through, the potential for locally heavy rain is there, and where the storms line up and continue over the same areas, a quick couple inches of rain is likely, with a few localized totals pushing 3-4″. With that in mind, in addition to swollen streams and saturated grounds, it'll be easy for additional stream/street flooding to get going, thus the flood watch. Highs today max out in the mid 70s. A few of the afternoon storms could contain strong wind gusts too.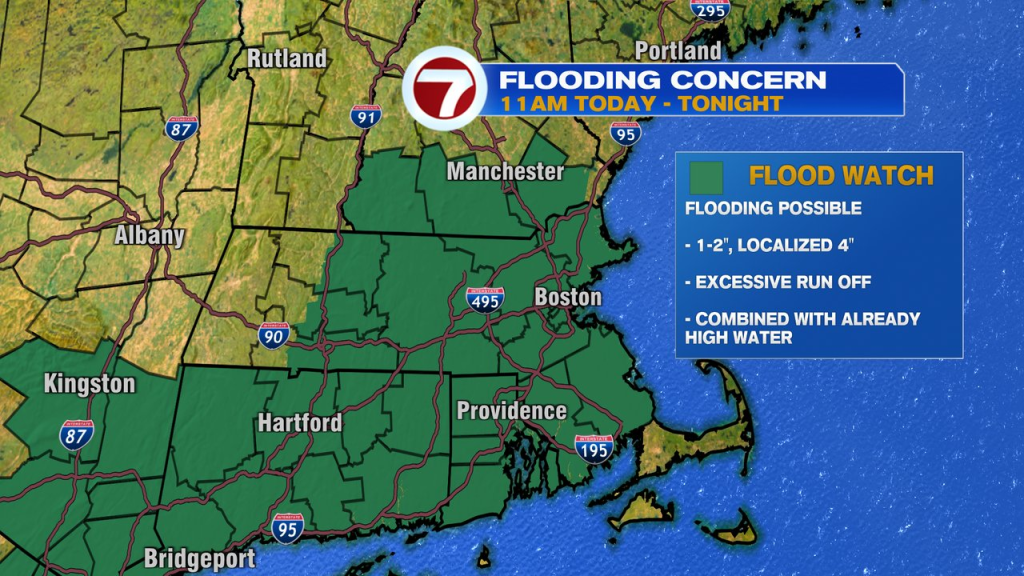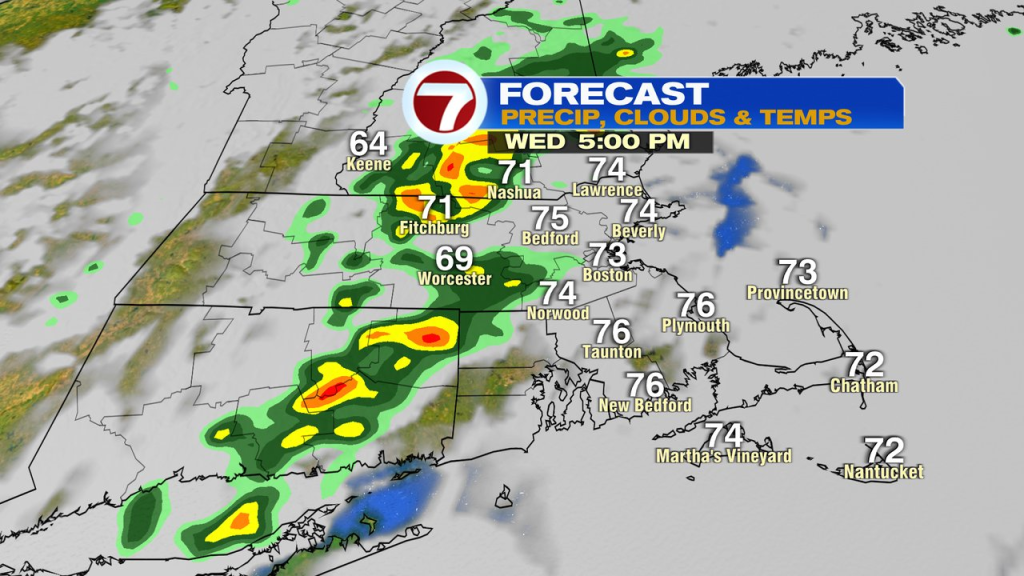 Tomorrow and Friday will be much more comfortable with highs in the 70s and a return to lower humidity.

Our attention then turns to Hurricane Lee. Lee's closest pass to us come Saturday morning/midday. As Lee's max sustained wind lower, the wind field in Lee actually expands. That means a large wind field, capable of gusts 60-70mph+ (purple shaded area on wind map below) will extend 100+ miles away from the center/eye of the storm. Even if the eye passes 100miles off our coast, we would likely see those strong gusts across the outer Cape/Nantucket. The farther offshore, the lower the winds, the closer to our coast, the more widespread the strong gusts are across our coast. Inland, the risk for high winds and heavy rain is lower, especially the farther west you go. One thing is for sure, is that wave action will be very high. Near shore, 10'+ foot waves are likely with outer waters at 20′. The rip current risk will be very high as well. Some beach erosion is possible even if there's a track well offshore. A track close to our coast would up the risk of significant beach erosion and more coastal flooding. High tide Saturday is around 1pm.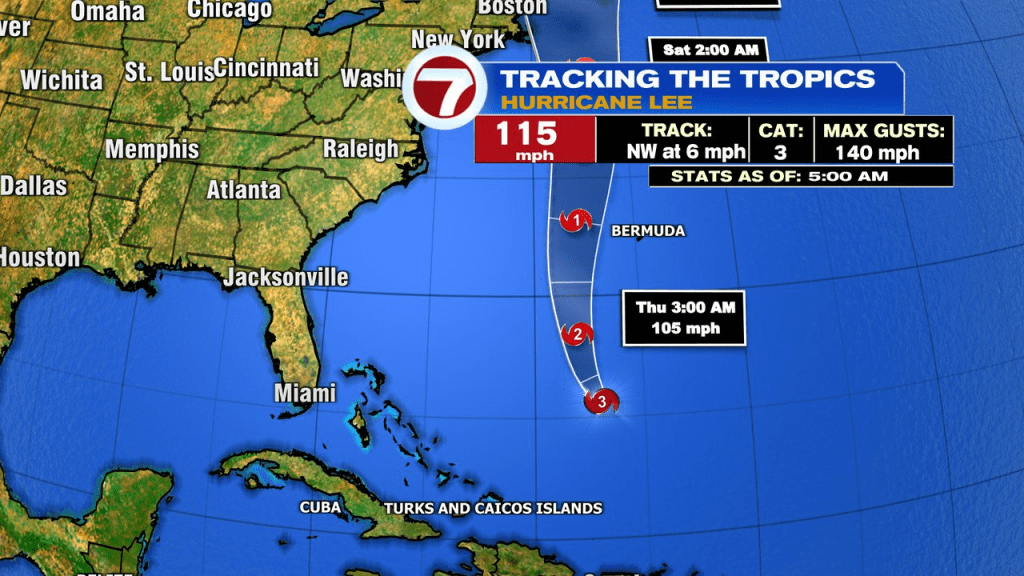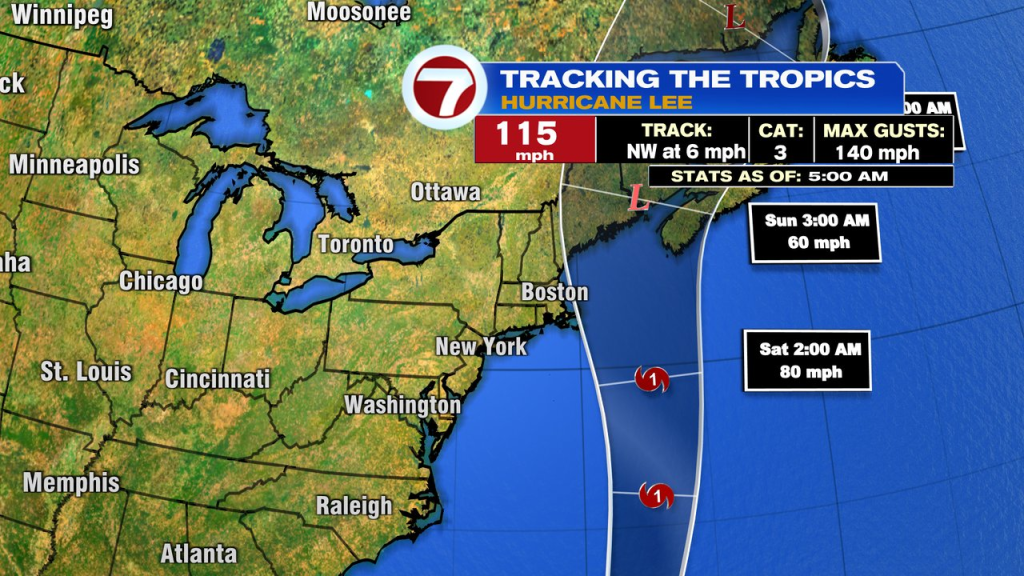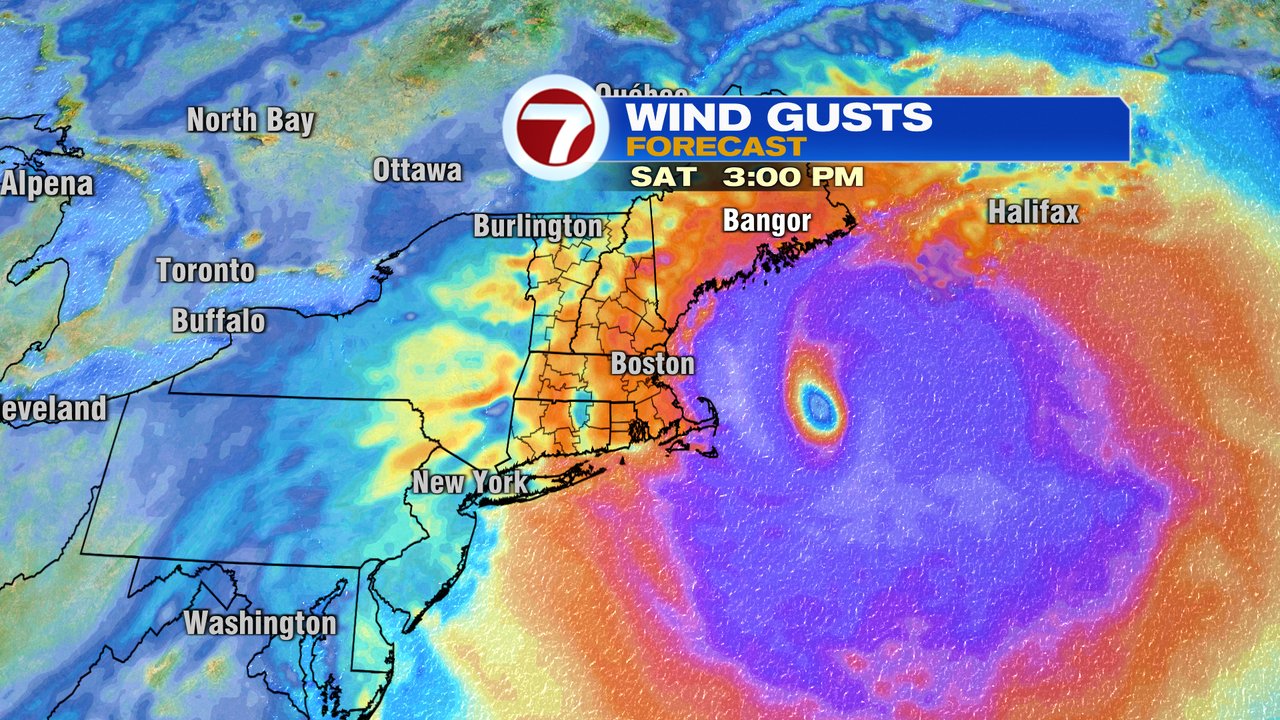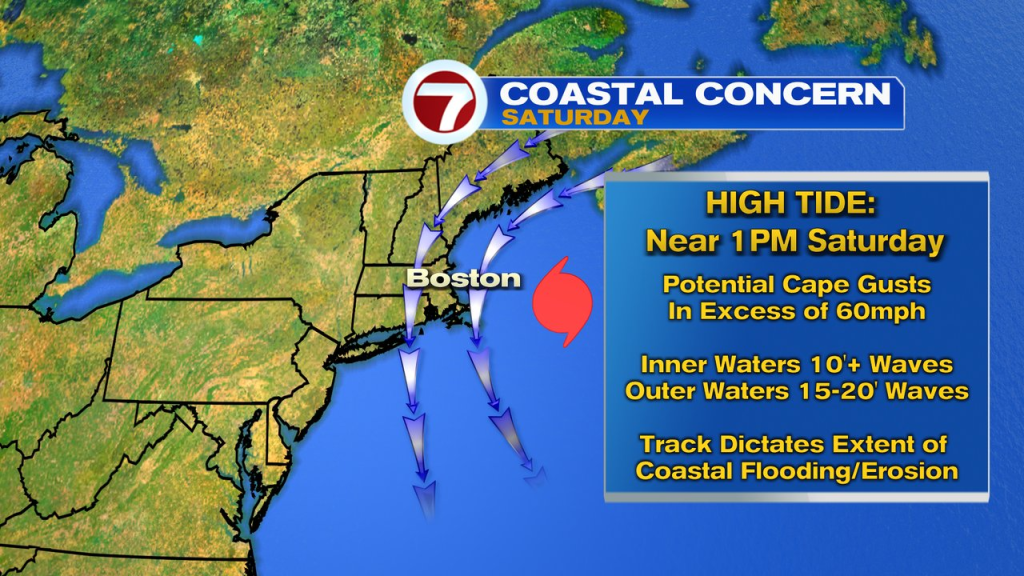 We'll continue to track Lee closely and nail down the details over the next day or so. Check back for the latest updates.