Heavy rain overnight lead to some street flooding as well as basement flooding across parts of southern New England. The combination of the 1-3″ of rain, plus the snow melt, meant a lot of water needed to find it's way into the drains, rivers and streams.  A few rivers have also approached flood stage. The Taunton river will likely experience some minor flooding near Bridgewater later today and the Assabet River in Maynard will near flood stage today too. Overall, nothing major, and most of the ice jams have been across central or western New England.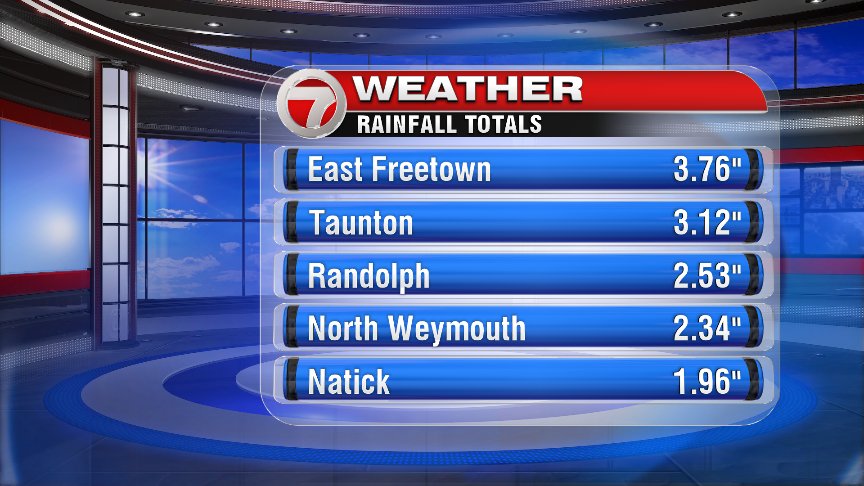 The story later today will be the dramatic drop in temps we experience. The picture below was a 7am snapshot of New England temps that showed an 18 in North Adams and 61 in Fitchburg… incredible stuff! That cold air charges in and by the afternoon, we'll see widespread temps below freezing.  While some roads get a chance to dry out, any residual moisture and big puddles will start to freeze, so be carefully of patchy black ice and slick spots.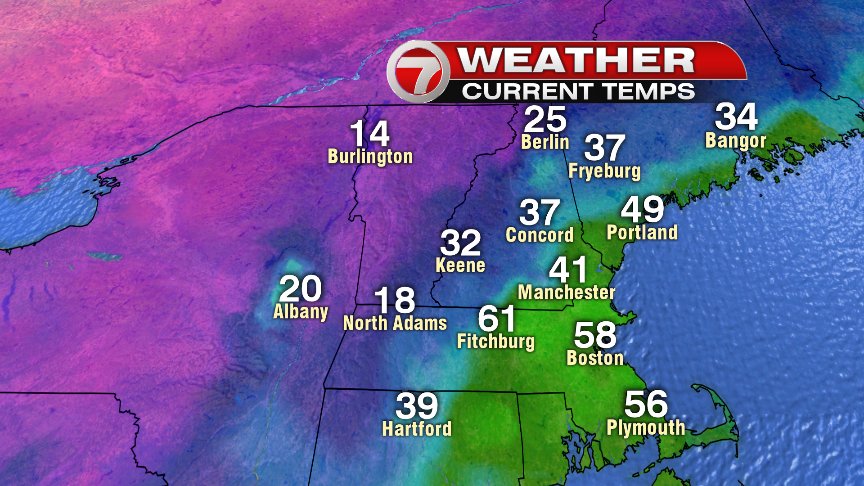 Tailgate temps and kickoff temps at Gillette run below freezing, but it'll also be dry. Go Pats!!!!!!!!!