Remnant moisture from Florence works into southern New England today, allowing for downpours at times as the moisture gets infused along a front and wave of low pressure sliding through. Widespread 1-3″ of rain is expected, with locally high totals possible in a few towns. The main concern today is for localized street/poor drainage flooding.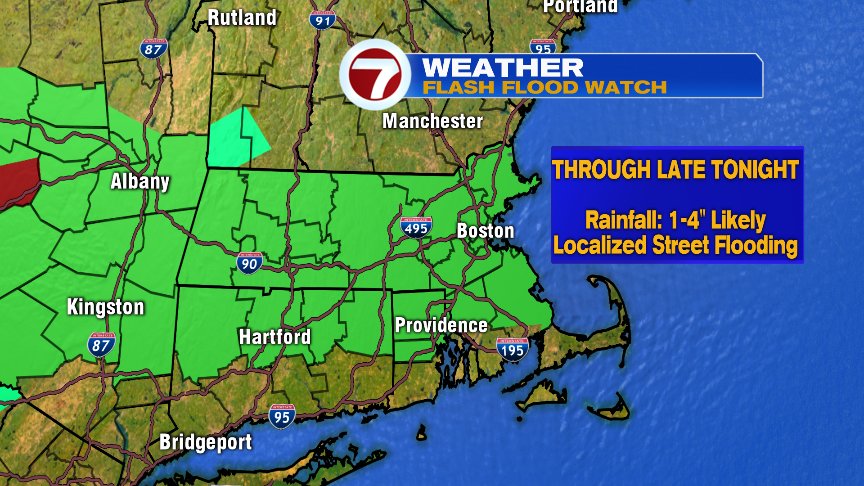 While heavy rain is the main threat, there is also a low risk for a severe thunderstorm late this morning and early-mid afternoon.  Although winds are more supportive for severe weather this morning, we have to wait for the best instability (another severe ingredient) to move in this afternoon, so the set-up isn't perfect to produce widespread severe weather.  When higher instability/supportive winds jive together, then the severe chances go up. At the moment, they look to stay mostly separate in terms of timing today, but there may be a brief window of opportunity around midday they match up. Bottom line… the risk for an isolated tornado or damaging wind gusts is low, but it's not 0. We'll keep an eye on it.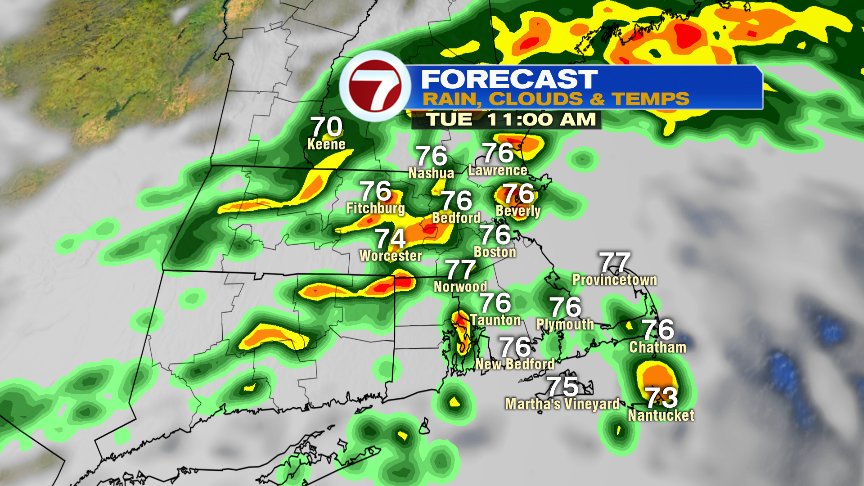 By late afternoon, the risk of downpours shifts to mainly south of the Pike, allowing for a drier evening commute across northern Mass and southern NH after the morning soaking we get there.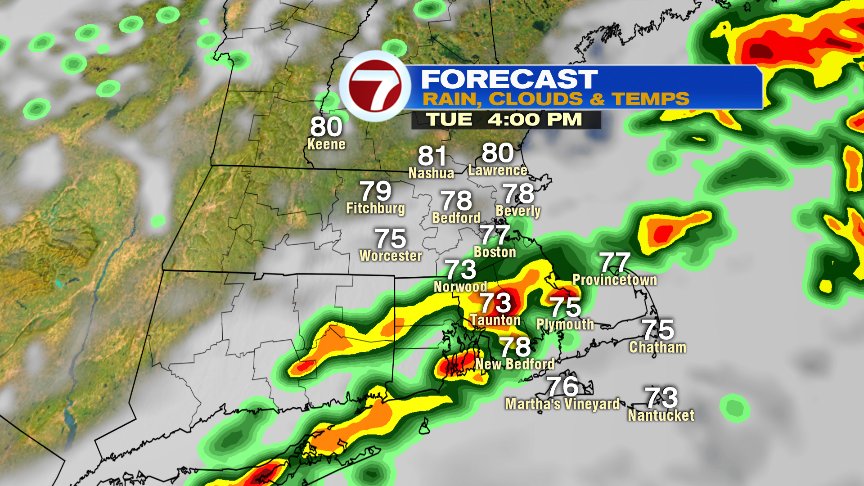 Behind this system, we cool off tomorrow with highs only in the 60s. Lot's of clouds hang tough with a few beaks possible in the afternoon. With a lot of low level moisture in place, I can't rule out some spotty drizzle or a shower in the morning either.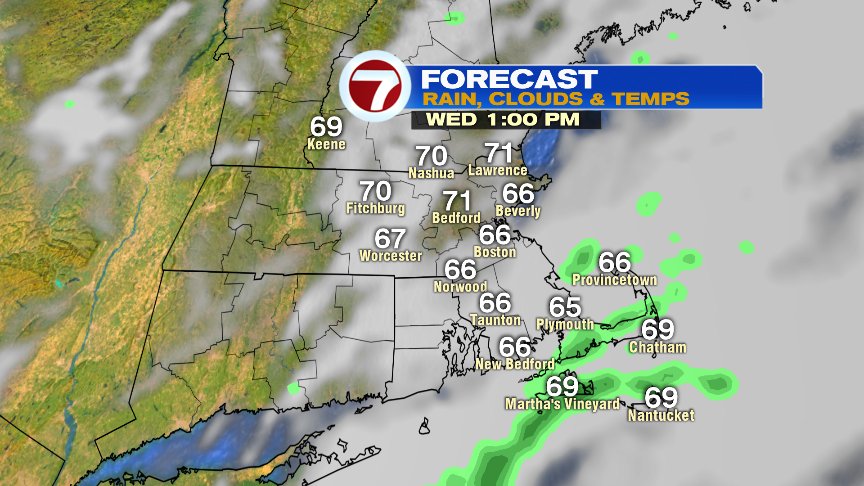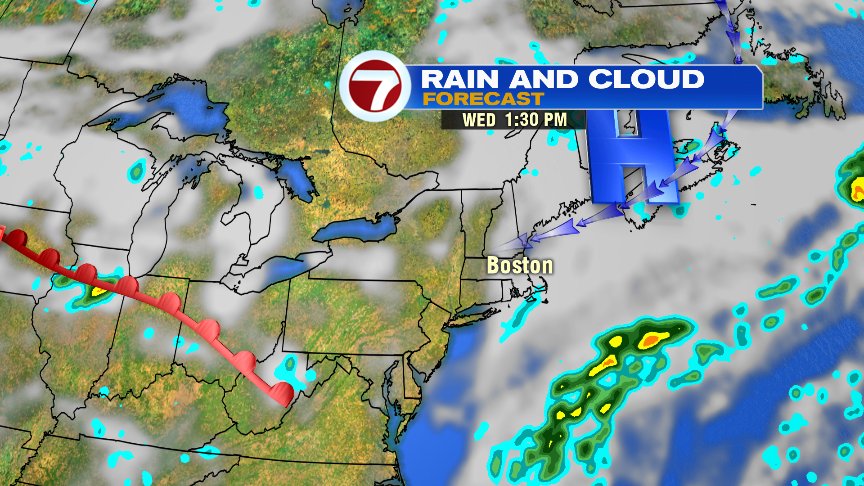 The rest of the week, into the weekend is rather quiet as any passing shower favors Thursday night and again Friday night, allowing for mainly dry days. The weekend looks great right now… 70s and sun Saturday and upper 60s and some sun Sunday after a chilly start to the day.
@clamberton7 – twitter