No question it was a busy weather day yesterday as remnant moisture from Florence worked up into New England along with tropical humidity and infused itself along a front that swept through. The combination of it all allowed for flash flooding as well as localized severe thunderstorm reports. The most damage from a thunderstorm came from a microburst in Saugus that produced straight-lined winds of 70-75mph.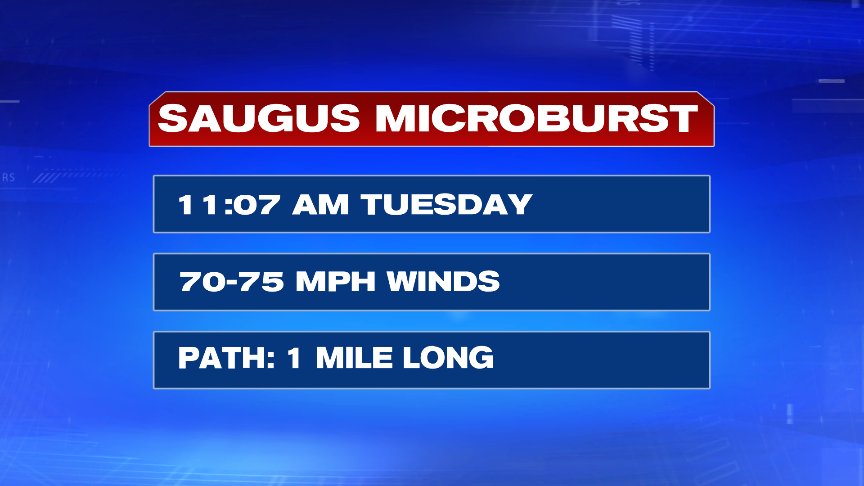 Rain totals piled up fast and furious as much of northern Worcester County and southern N.H. picked up 3-5″ of rain and another band of tropical downpours near Route 109 and then back out into the Blackstone Valley, produced a quick swath of 2-4″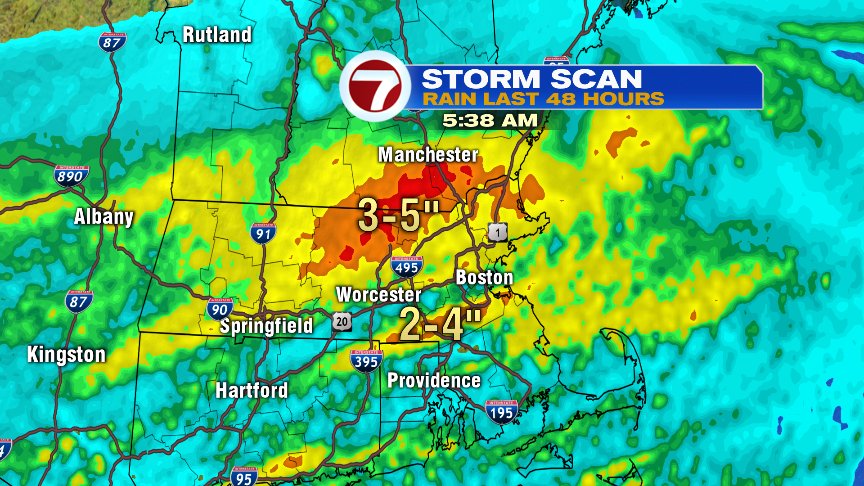 In the wake of yesterday's wild weather, today starts off damp, but it's not nearly as active as the flooding rains have moved out. We'll contend with patchy drizzle and fog this morning and hold onto a lot of clouds this afternoon. A gusty northeasterly breeze kicks in too, especially along the coast. Don't expect much sun this afternoon, as only a few breaks from time to time are likely.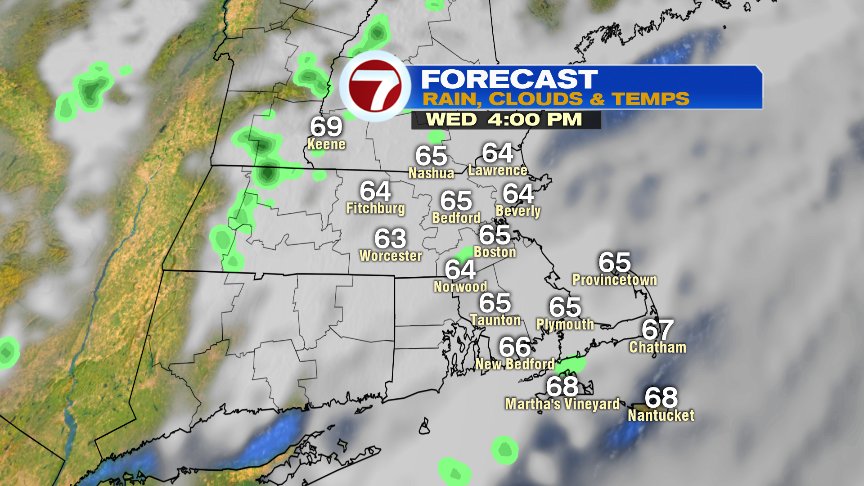 Tomorrow, we have a better chance of getting our breaks of blue sky in the afternoon after a cloudy start.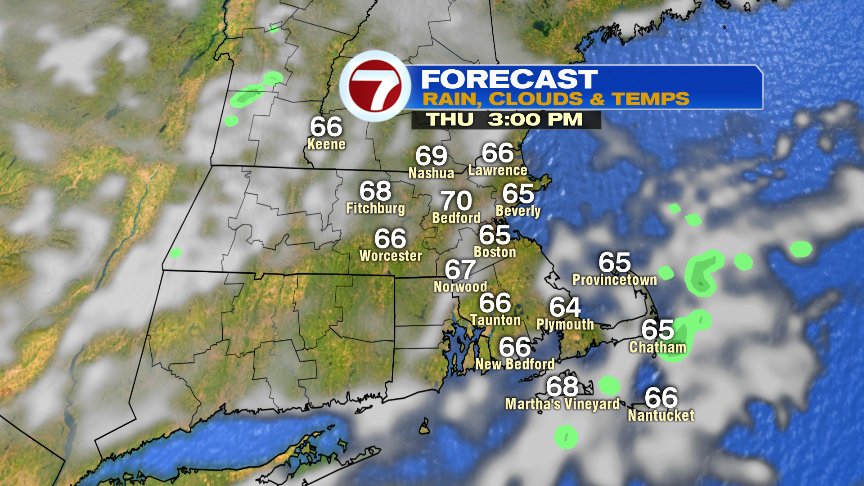 The pattern is mainly rain-free through the weekend, although a spot shower is possible very early Friday morning and a few scattered showers are likely early Saturday morning (before 8am in both cases). The weekend looks solid with a fresh Fall-like air mass settling in by Sunday morning.
Have a good day.
@clamberton7 -twitter