Got pollen? Seems like it was coating everything outside over the last few days, to the point, anything you touched would turn your hands or clothes yellow. So if you want to look to the bright side of this darker weather, at least the rain will wash everything pollen coated, off, and lower the pollen counts in the air over the next few days. Plus, we'll catch some water for the lawns and gardens. So we have that going for us :-).
For you glass half emptied folks… yes, the rain will slow down the morning commute. Additionally, temperatures remain abysmally low for June with highs only in the low to mid 50s. 52 degrees in the coldest high temperature on record for June 4th in Boston, and this afternoon, we won't be far above it.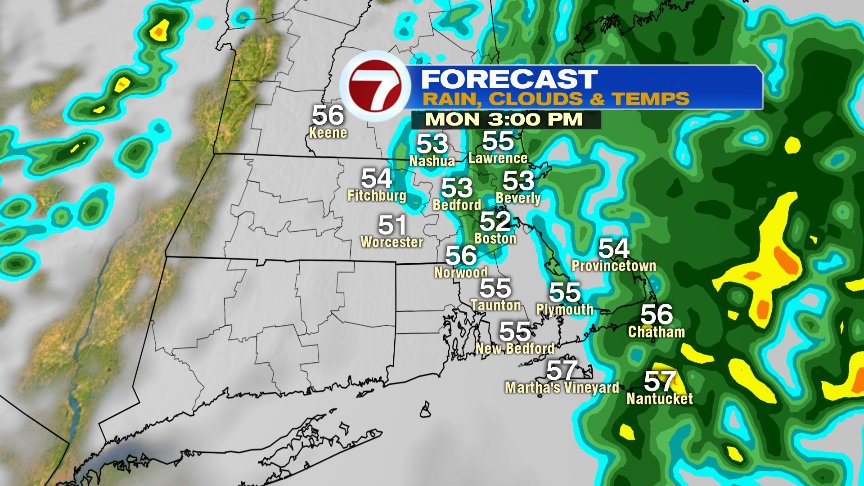 Rain totals run about 0.25-.050″ near and outside 495 today to about 0.50-1.00″ across eastern Mass, with the best chance for locally over 1″, across Southeast Mass.
Tomorrow, the rain is not as consistent, but the rain chance is still there as any early to mid morning sun fades behind building clouds and scattered showers. With a lot of cold air aloft, a few of the heavier showers will also be capable of producing some very small hail.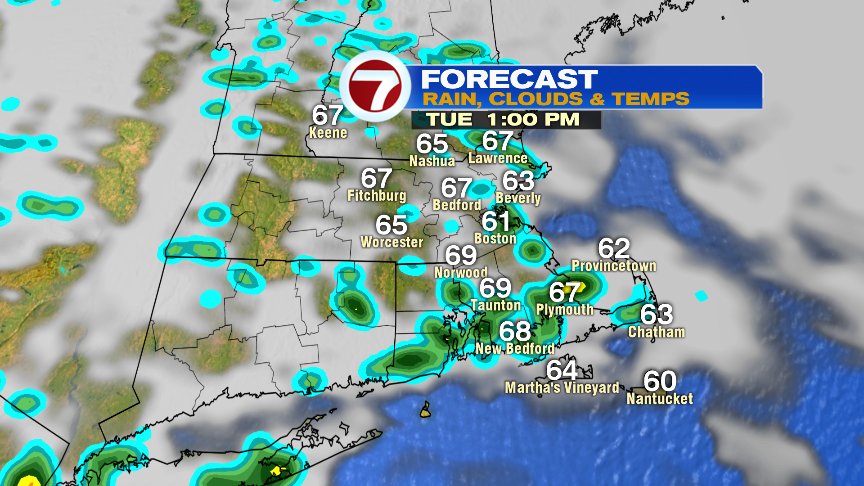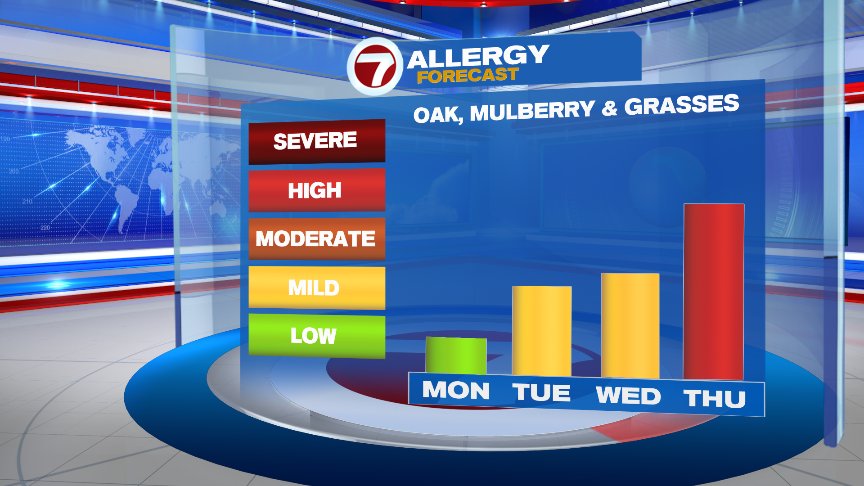 As pollen counts go up to end the week, so do the temperatures as highs near 70 Thursday, near 80 Friday and hit the 70s on Saturday. All three days with limited rain chance. Over the weekend, the best chance for rain appears to be Saturday night and Sunday morning.
Have a good day.
@clamberton7 – twitter