It didn't feel quite like summer today with temperatures in the 70s and an easterly wind keeping the cloud cover around. Scattered showers and storms will be here tomorrow. The weekend looks drier and brighter!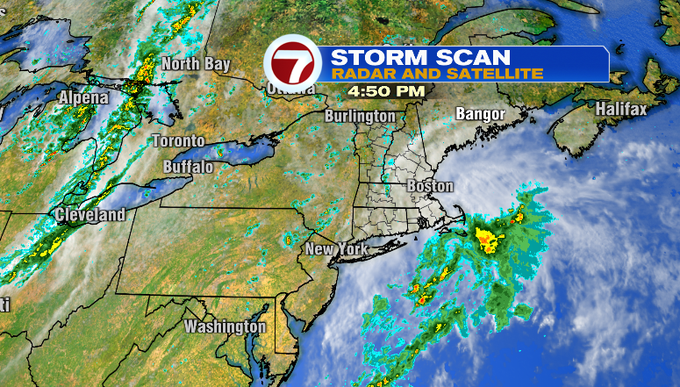 A stalled front, that's been to our south, will lift through our area tomorrow as a warm front bringing showers and storms for the late morning commute. Ahead of a cold front, currently draped across the Great Lakes and Ohio Valley, scattered storms will still be around midday into early afternoon. Some of these storms could be severe through the mid-morning and early afternoon. The biggest threats are damaging wind, lightning and downpours. There's a low risk for hail and a brief tornado, so you'll want to stay weather aware.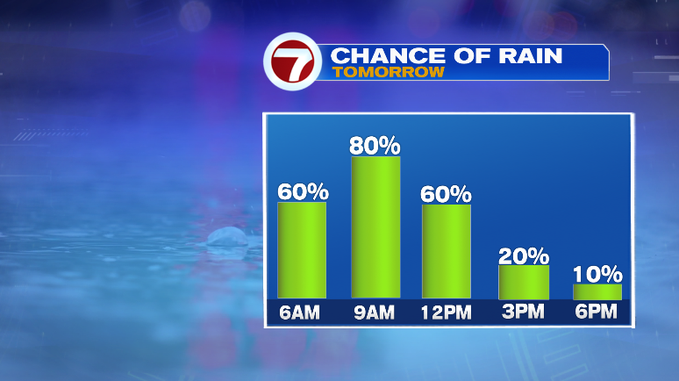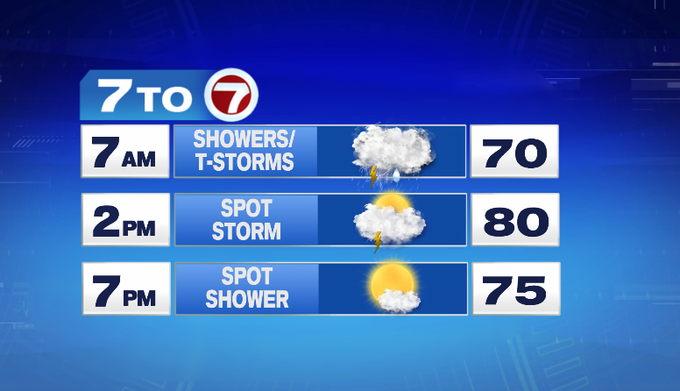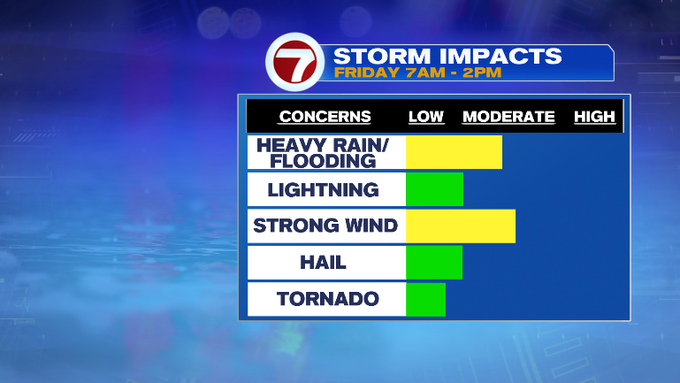 Here's a closer look at the expected radar and storm timing. Most of the showers and storms clear out by early afternoon with just a spot shower chance later in the day.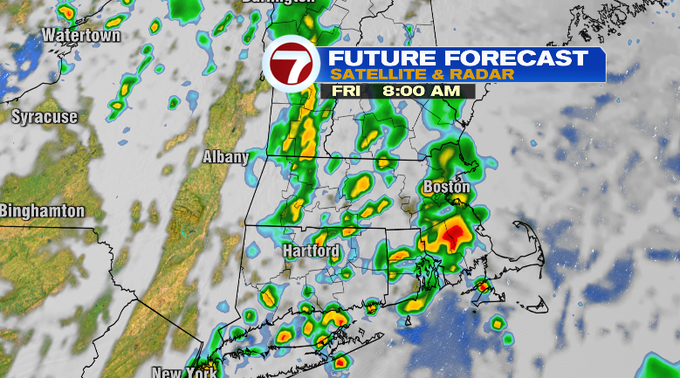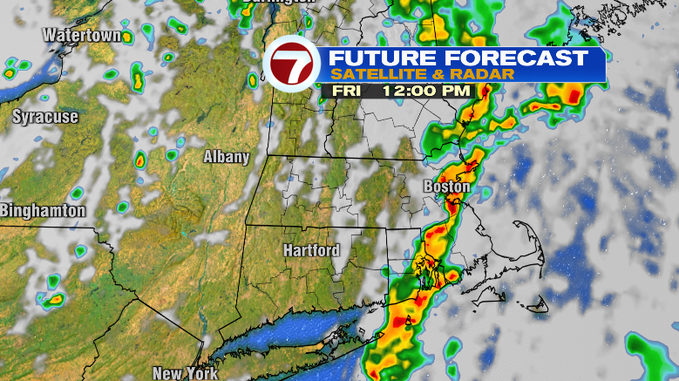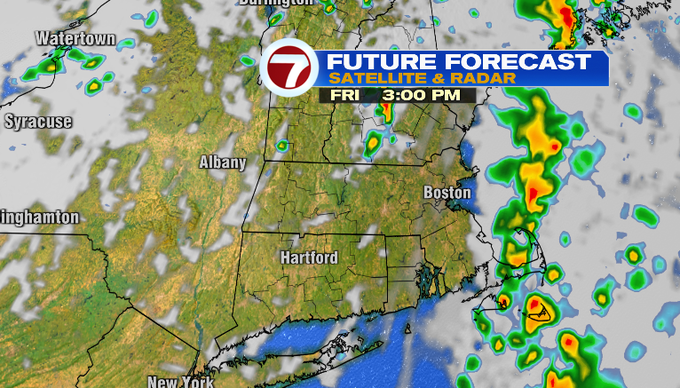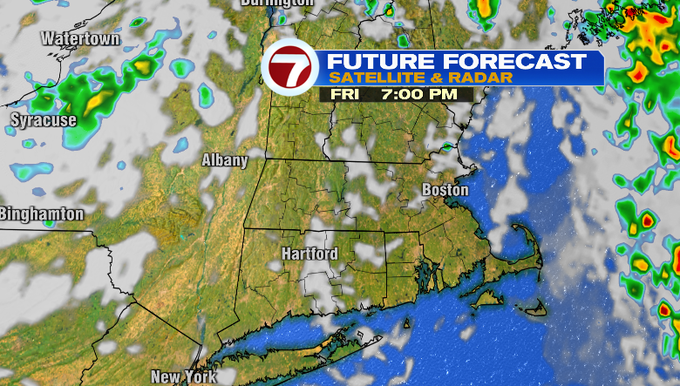 The cold front will be to our east Saturday morning. Some upper-level energy could pinwheel some sprinkles into our area Saturday. Otherwise it's mainly dry with daytime cloud cover. Highs will be in the 70s, and it'll be breezy. Sunday will be brighter and warmer with highs in the low 80s inland. We should keep enough of a breeze that temperatures will be near 80° in Boston too.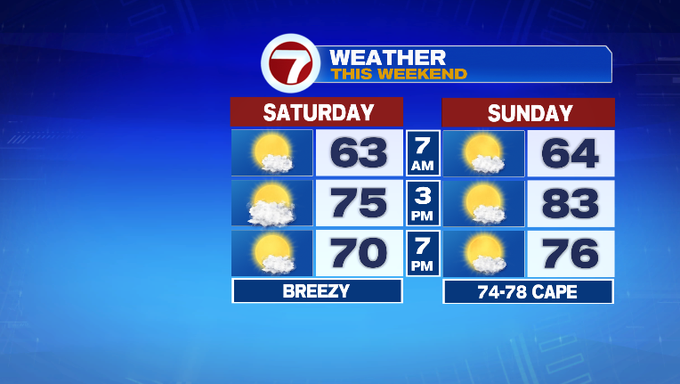 Sunday will be great running weather for the Falmouth Road Race. A nice forecast for the beach as well!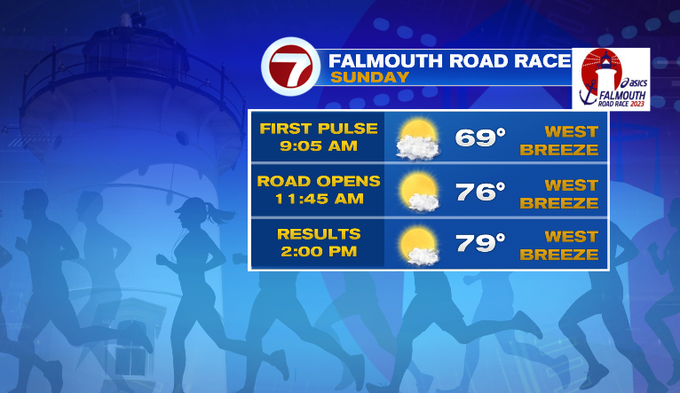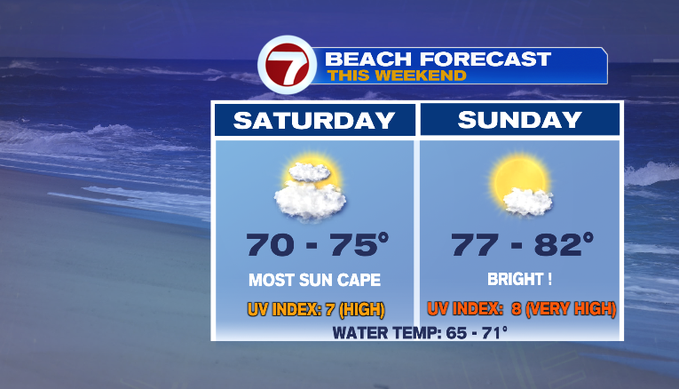 Monday will be warmer in the upper 80s inland, mid/upper 70s for the Cape. There's a chance for a storm late in the day. Temperatures tumble Tuesday into the 70s with less humidity.
-Meteorologist Melanie Black