The weather in New England can be anything but consistent, and we sure have some ups and downs to go through over the next several days.
Today, we start quiet and cool with temps running near 30 degrees this afternoon beneath a sky that features increasing clouds. Those increasing clouds are in advance of a warm front that moves toward us and will bring us temps near 50 degrees tomorrow. However, to get to that milder air, we'll also go through some flurries and patchy steady light snow this evening. It won't amount to much, but a coating to an inch for some, mainly near/north of the Pike, will be enough to create a few slick spots. Temperatures this evening average in the upper 20s, but warm to the upper 30s by daybreak Saturday.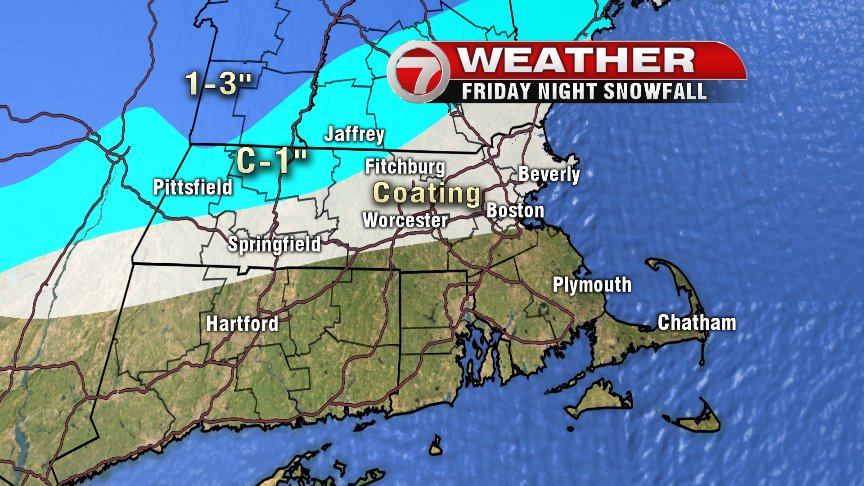 Although a spot shower is possible Saturday, especially early in the morning and again late in the day, there will be dry hours in the mix as temps near 50 in the afternoon.
Rain ramps up Saturday night and periods of steady rain continue to work in Sunday and Sunday night. By the time we're all said and done, 1-2″ falls with the highest amounts likely across Southeast Mass.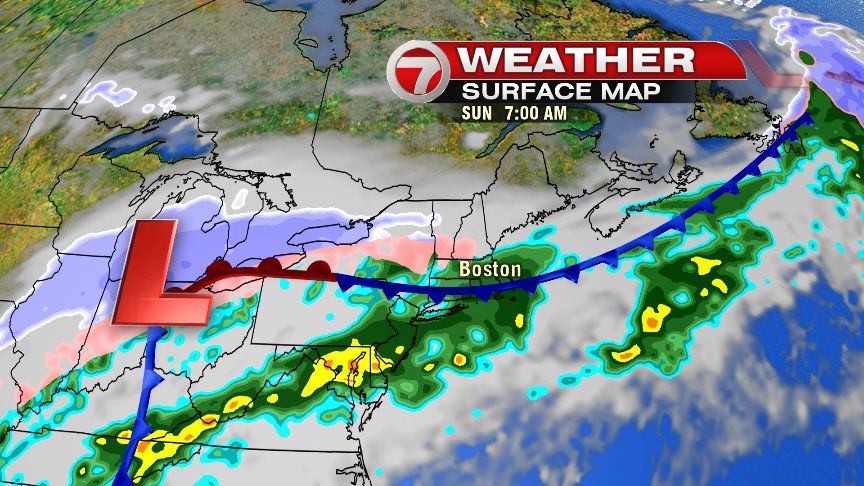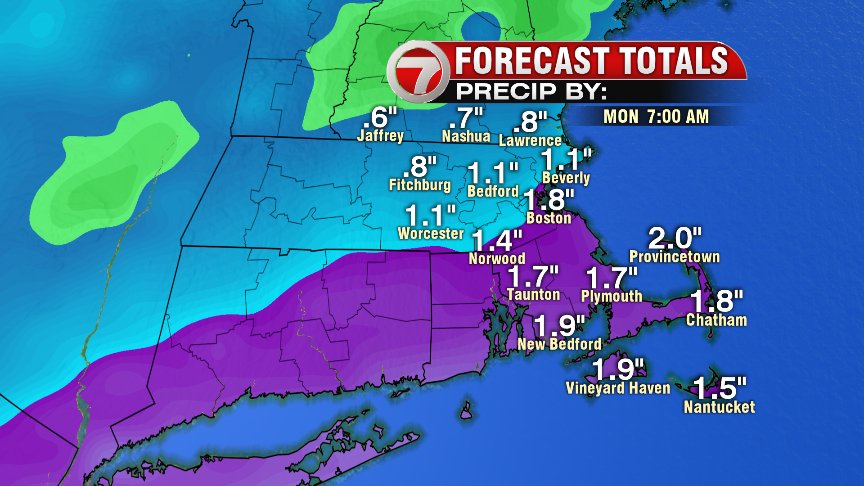 Have a good day!
@clamberton7 – twitter