Welcome to our 18th weekend with rain since June 1st! Woof… luckily, the weekend will improve as we go forward.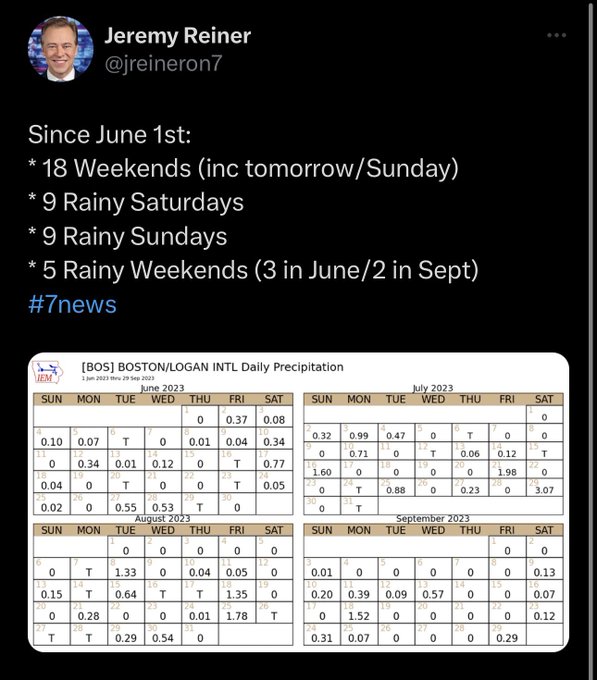 This morning, light showers are falling across western Mass and southeast Mass. Dry air is chewing away at the moisture elsewhere. This rain is part of an area of low pressure to our south that will continue to pinwheel in moisture before it exits into tomorrow.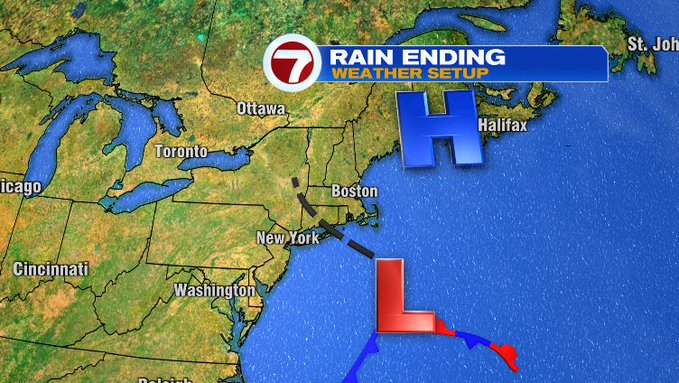 We'll clear the showers northwest to southeast through the day. Clouds will peel away quicker for areas north and west, and that's where temperatures will climb a couple more degrees. MetroWest will still hold on to a lot of clouds so temperatures will stay below average in the low 60s. Spotty showers linger through tonight across the Cape and Islands.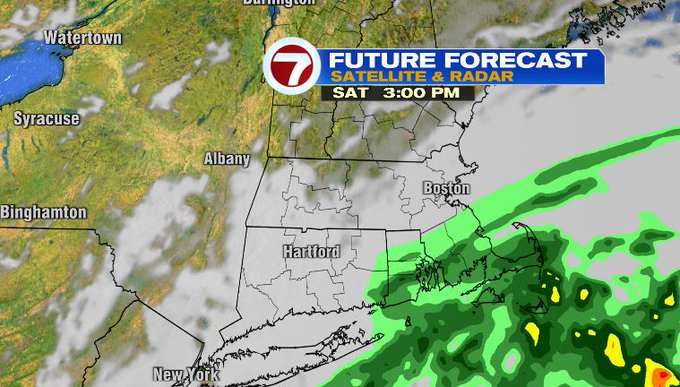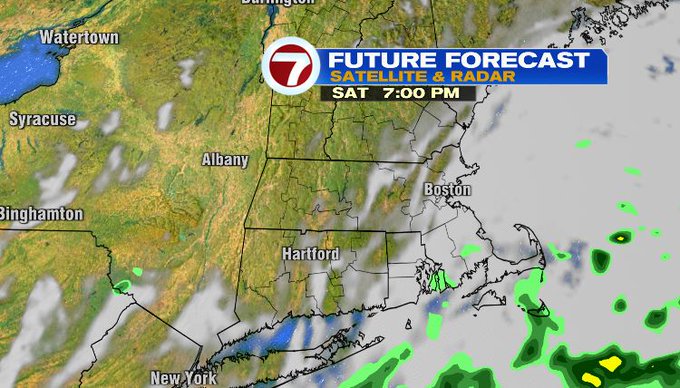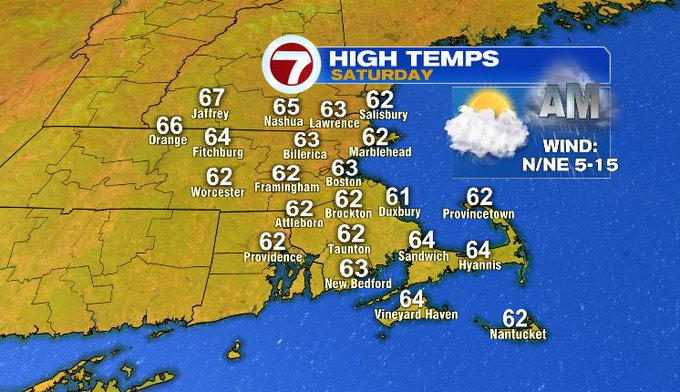 We'll continue to clear out overnight. Temperatures inland will fall into the 50s. Towns on the coast and Cape will be near the upper 50s/60°.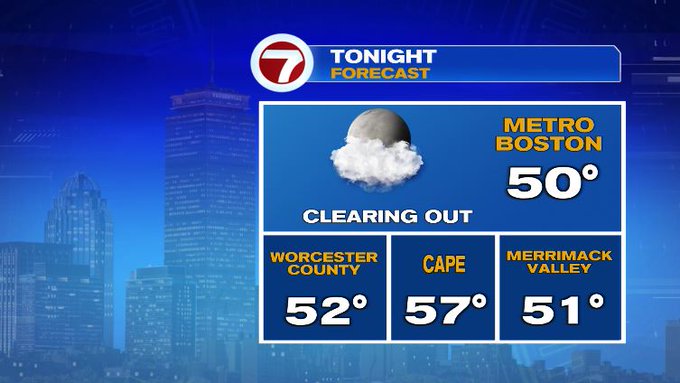 Tomorrow is our better day of the weekend with sun and the 70s – hooray! The wind will turn more northeasterly in the afternoon keeping temperatures on the coast in the upper 60s.
Temperatures warm to the upper 70s by midweek. Rain stays away until… well, next weekend, naturally. We'll discuss that later.
-Meteorologist Melanie Black