Today was the hottest day of the year in Boston! A lot of towns joined the 90° club with the city. The heat lingers tomorrow. Temperatures won't be quite as high this weekend. We'll have a bit more clouds and the chance for storms. Next week temperatures fall back into the 70s.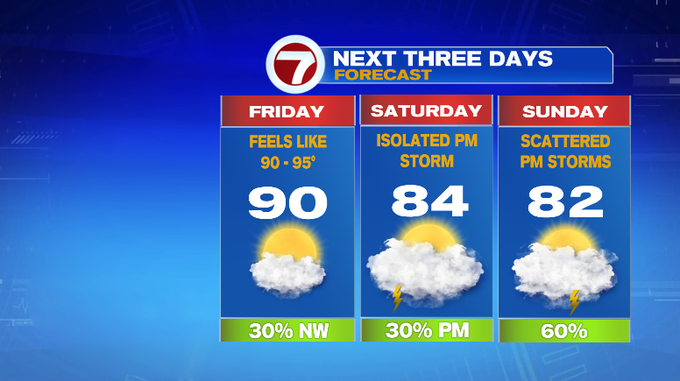 Here's a closer look at today's high temperatures and records.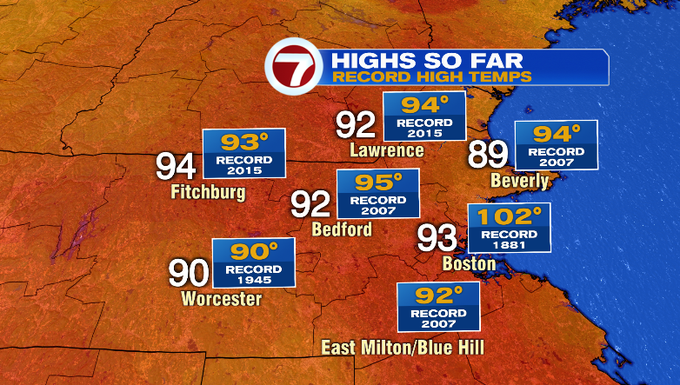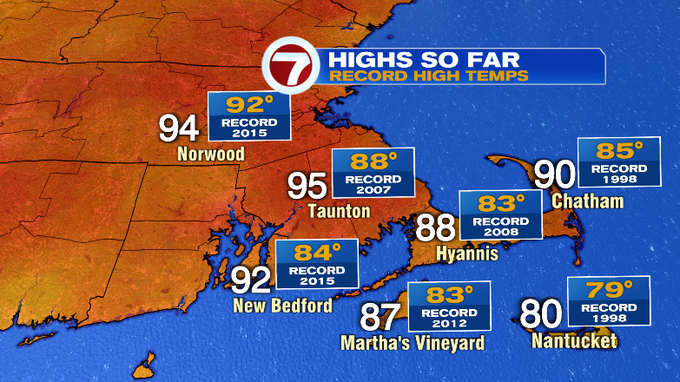 Tonight, it stays humid and warm with highs only falling into the upper 60s/low 70s. Areas of fog redevelop tomorrow morning. We'll get some clearing through the day. A southwest wind will push temperatures into the upper 80s/low 90s. The Cape will stay the coolest with this wind direction off the water. The humidity stays high so a Heat Advisory still runs through tomorrow evening for heat index values pushing into the mid/upper 90s.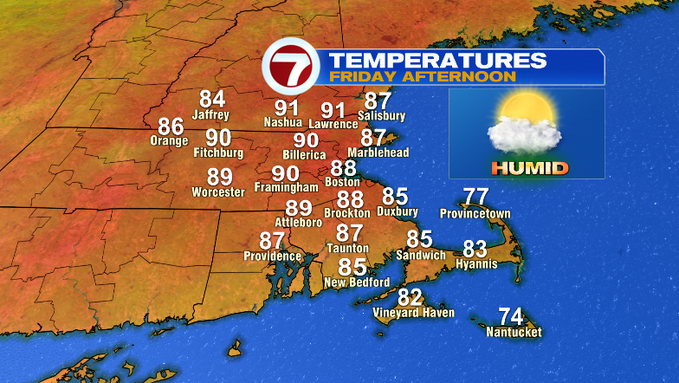 The peak of the heat and humidity was today with a ridge aloft over us. Now we turn our attention to a cold front that's been to our west. It doesn't fully cross our area until early next week. Because of this, we'll have a daily chance for storms. The best chance will be north and west of the region tomorrow.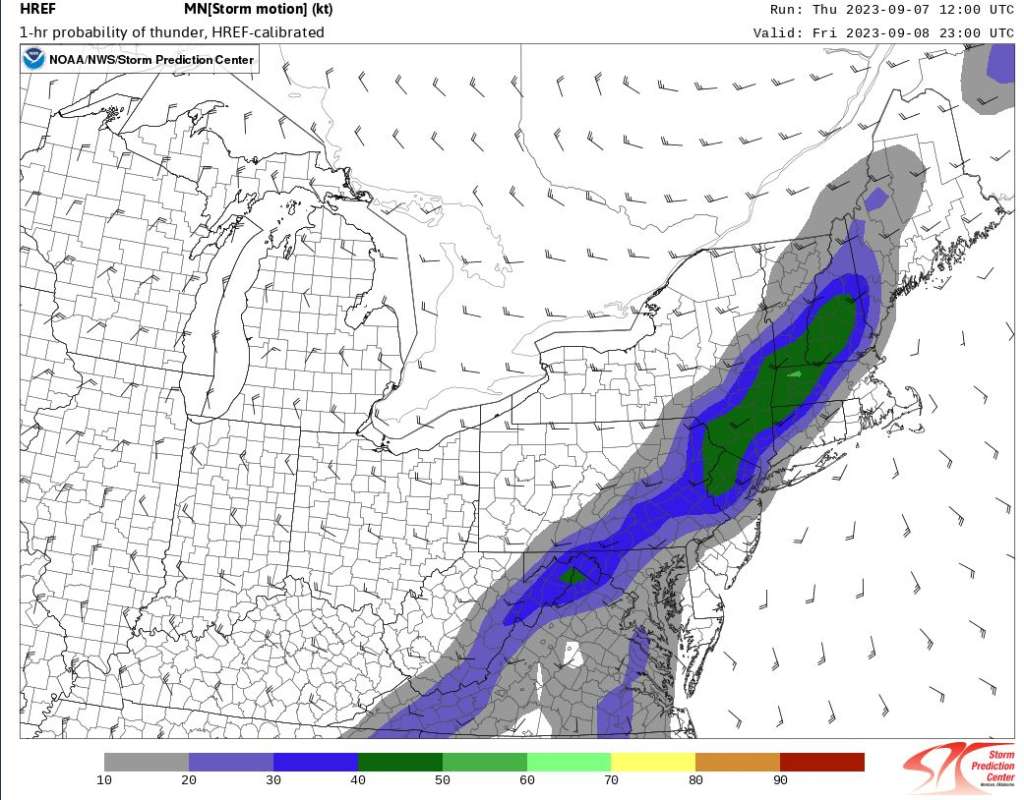 We keep the storm chance Saturday and Sunday. Isolated chance Saturday with more scattered storms, especially Sunday PM. Temperatures slide from the 80s this weekend into the 70s next week.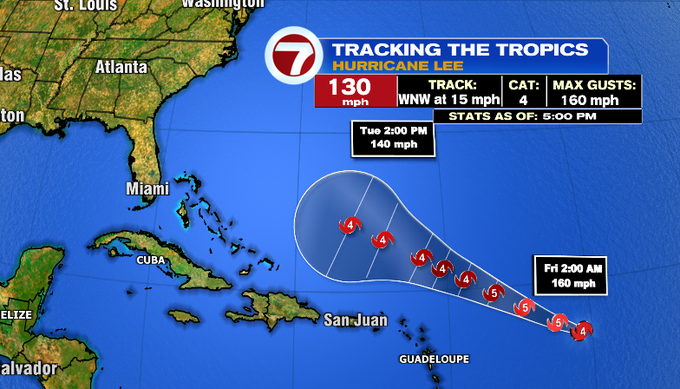 We're also keeping an eye on Hurricane Lee. It has strengthened into a powerful category 4. Rip currents and hazardous surf will impact the Northern Caribbean Friday. Swells could impact the mainland U.S. this weekend. It's still too early to determine the track past Tuesday. We'll have to wait to see how the jet stream interacts with the storm.
-Meteorologist Melanie Black