7Weather – Most towns returned to the 70s this afternoon! If you thought that was mild for mid-April, wait until tomorrow. A warmer airmass moves in and inland locations will hit the 80s. The hot April temps stick around into Friday.
Overnight, the wind will shift out of the southwest. That'll keep us mild to start out tomorrow morning in the 50s. A clear start will lead to a sunshine-filled day. The sun and a west/southwest breeze will get temperatures into the 80s later in the day. It'll still be mild on the North Shore, Cape and the Islands, although the southwest wind coming off the chilly ocean water will keep temperatures slightly down compared to inland.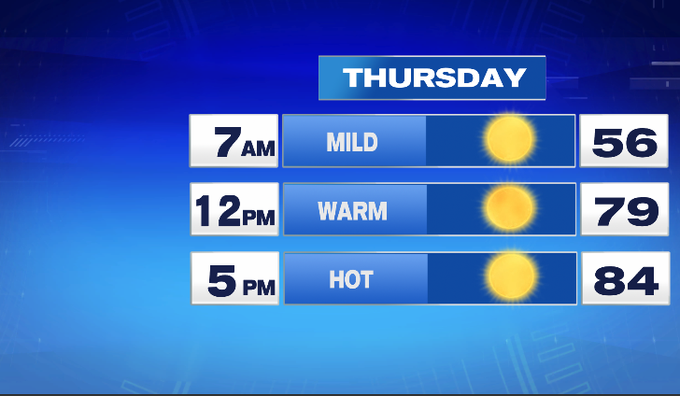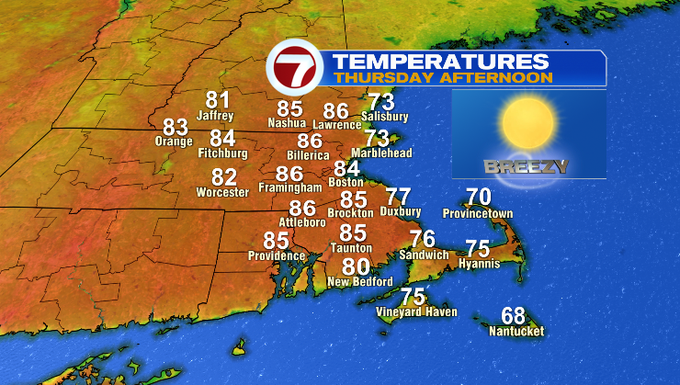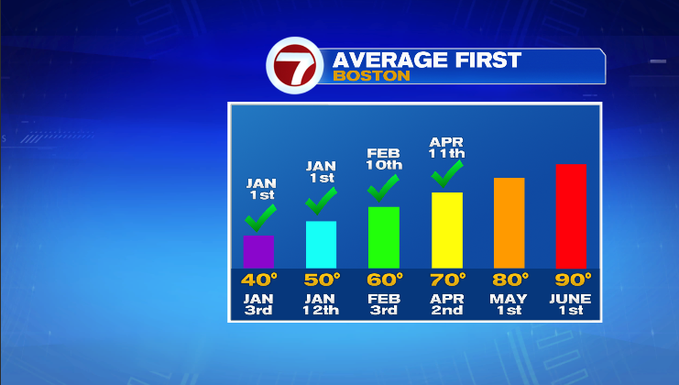 On average, we hit 80° around May 1st. Average highs this time of year run in the mid/upper 50s. The highs into 80s roll into Friday too.
The change that comes with Friday is a sea breeze. It'll kick in by midday and keep most coastal communities near 70° into the afternoon. Temperatures around MetroWest soar into the upper 80s!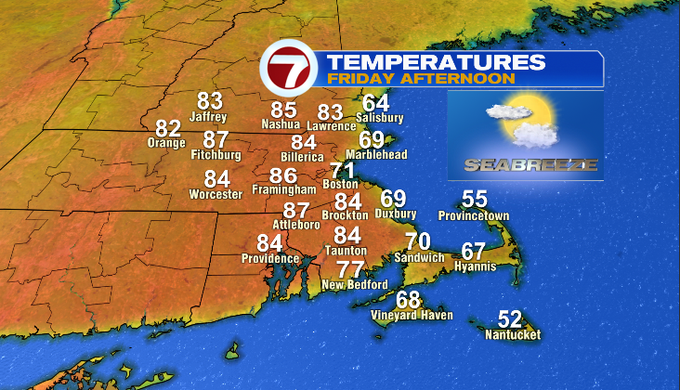 Temperatures in that range this time of year are close to daily record highs. Friday has a better shot of getting into record territory.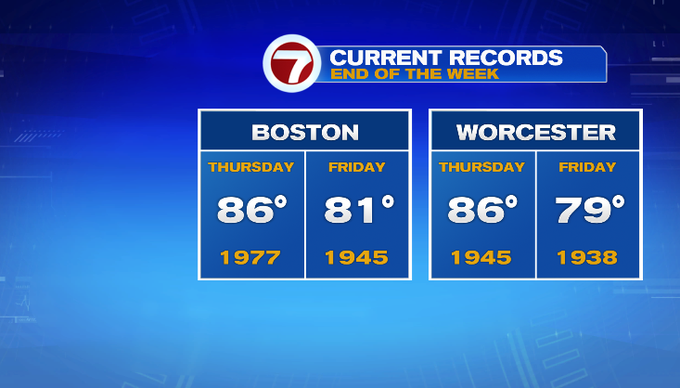 Looking ahead to the weekend, temperatures will come down a bit and we'll see more clouds. Saturday is dry. A few showers are around Sunday. An area of low pressure tracking through Canada will bring some showers for Marathon Monday. Temperatures will be mild so it'll be a warm rain. Expect just spotty to a few showers at times through the race.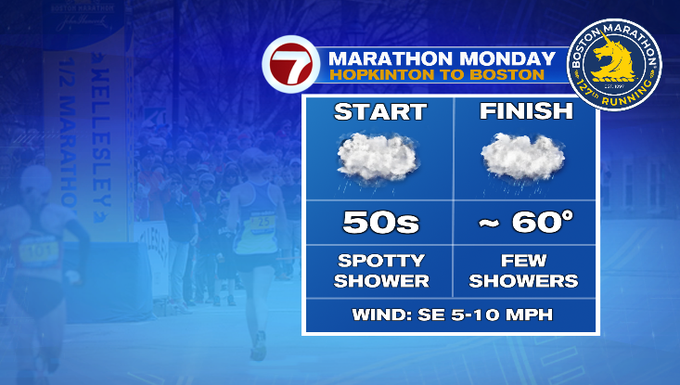 -Meteorologist Melanie Black