While the dry weather has been pleasant to enjoy the outdoor activities, the low humidity and lack of rain day after day, has dried out the grounds/brush and elevated the brush fire risk. Today, the combination of relative humidity plummeting to 15-20% and west winds gusting to 30mph, has prompting a red flag warning to be hoisted. That means the fire danger is high and any brush fire that gets going can easier spread and become hard to control. Careful with any tool that creates sparks and discard cigarettes properly to reduce that brush fire risk from starting. Fire pits/burning brush are also not a good idea on afternoons like today.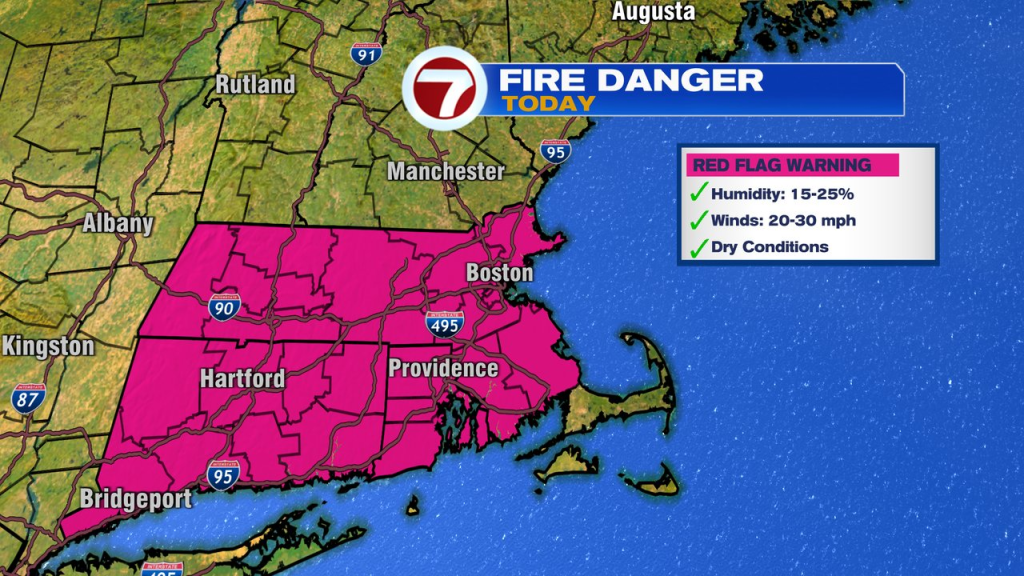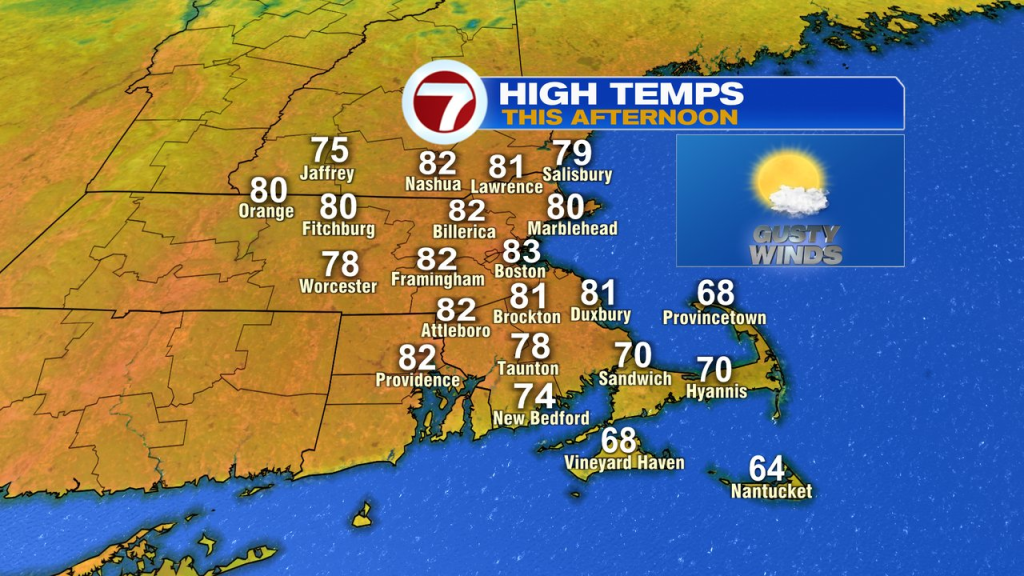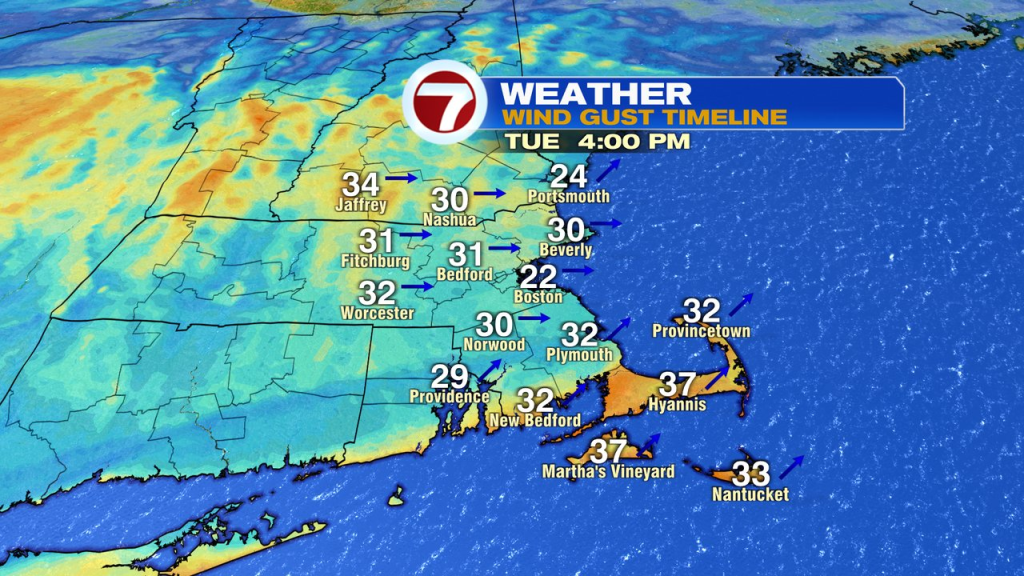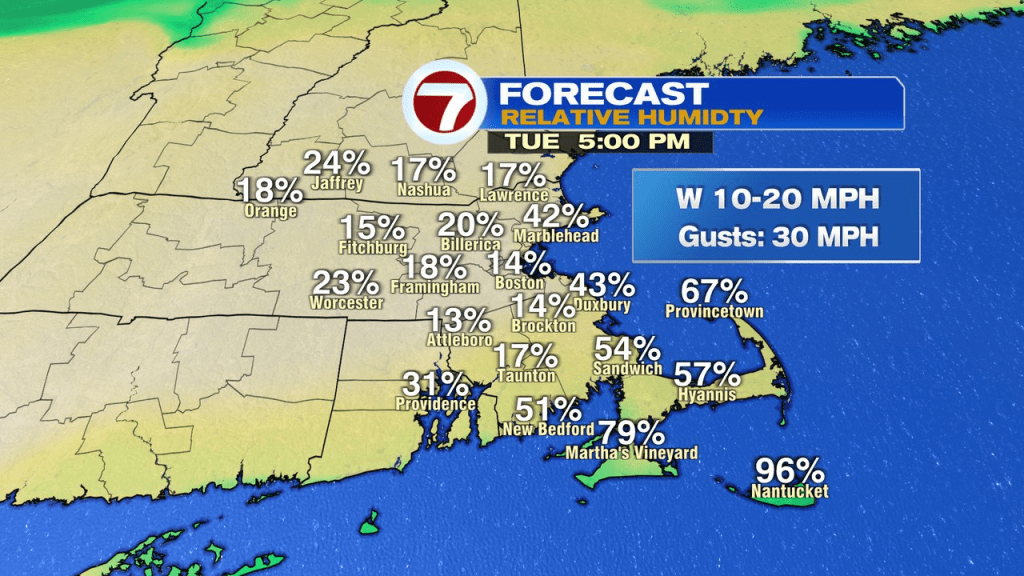 Tomorrow, the fire danger is elevated again, although it'll be much cooler with highs closer to 60. Relative humidity is low again, near 20%, with winds gusting to 25-30mph again. Heading to the Sox game in the evening? Temps will be chilly, in the 50s at first pitch.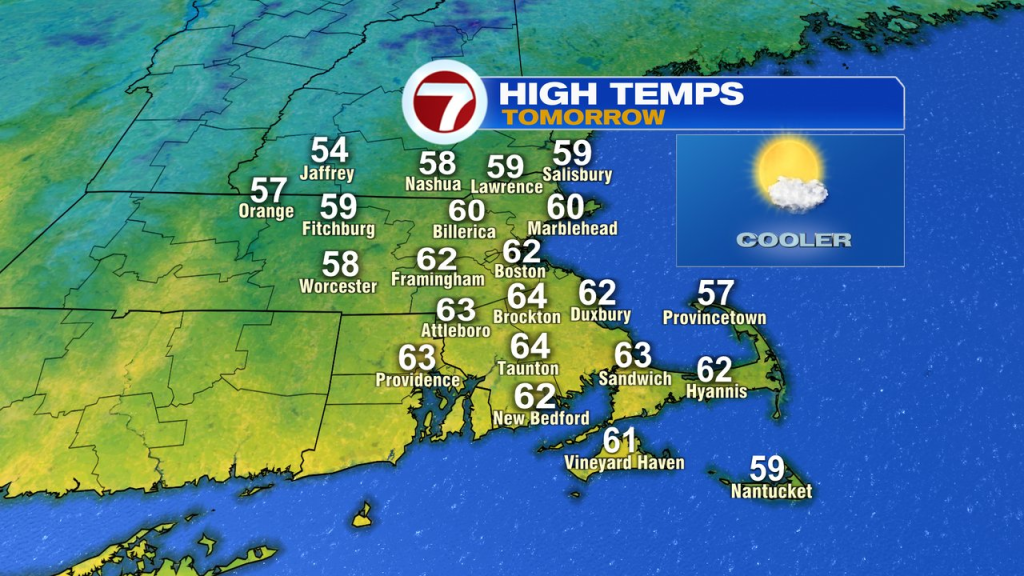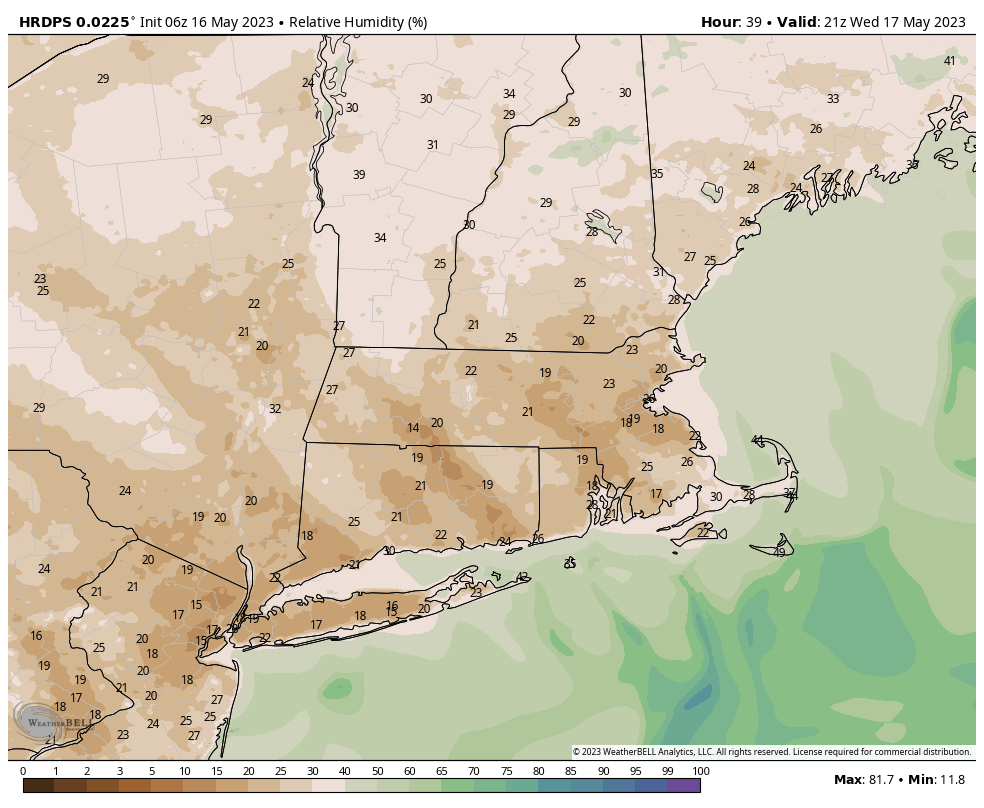 With clear skies and a bone dry, fresh Canadian airmass in place tomorrow night, temps will tumble as winds relax. I expect widespread 30s by Thursday morning, with frost/freeze potential across many areas away from the immediate coast and outside Boston.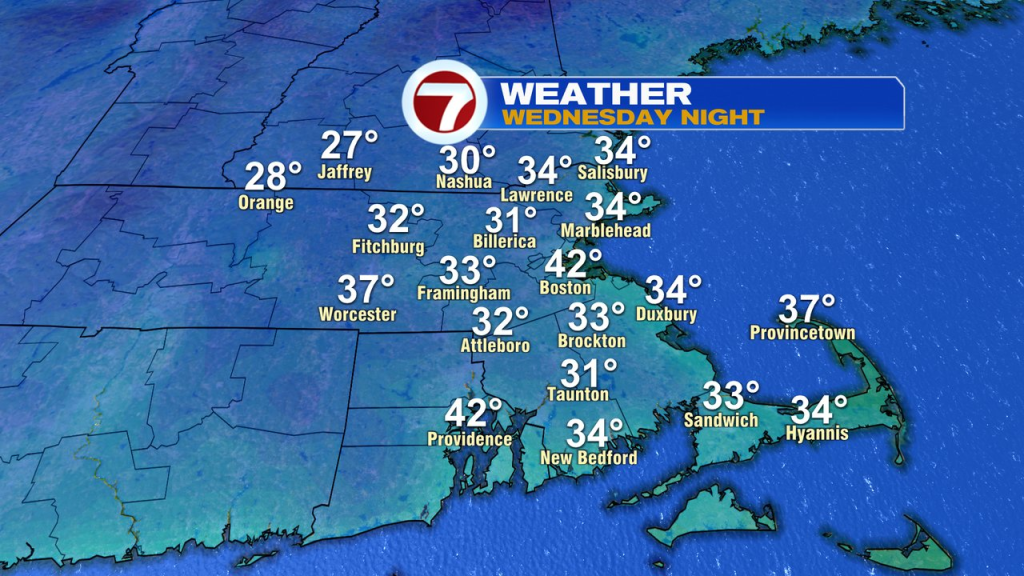 Temps do bounce up nicely, into the mid to upper 60s Thursday afternoon. We'll reach the low 70s by Friday.

The next chance for widespread rain arrives sometime late Saturday-Sunday morning.