I know I use my "Wilson Phillips" reference a lot… but it really does apply in this stretch of heat and humidity we've been enduring.  If you're not a fan (or you don't have a fan… you know, to keep you cool), we just have one more day of the heat and humidity to go before relief.  So, just:
You'll notice at the top of this blog post that the Heat Advisory has been extended once again through 8pm tomorrow.  It's another hot and steamy day for us, but we're not expecting any relief from a sea breeze.  In fact, there's a strong enough breeze out of the SW (10-15mph) to keep a sea breeze away from the coastline.  So, if you're looking for relief tomorrow – that relief will only be found across the South Coast, the Cape and islands.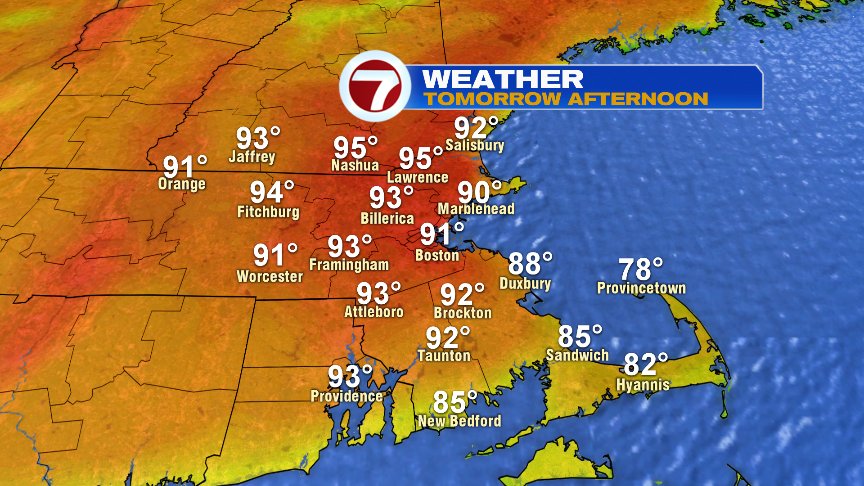 Friday is a transition day. We'll start off warm and humid and we'll likely be tracking showers and storms for the morning commute.  The wet and stormy weather will continue through at least the early afternoon – but then it looks like we should be in for a stellar Friday evening!  Lower humidity, more comfortable temperatures… a sigh of relief heard all across the Northeast!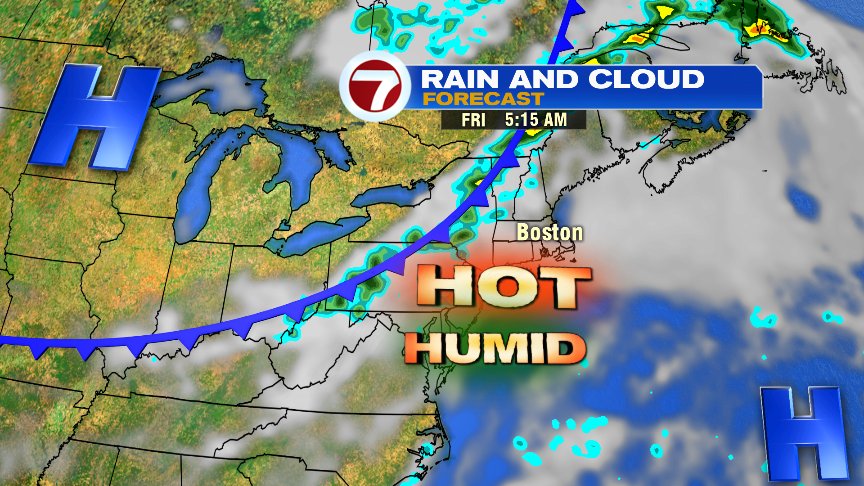 That's the forecast for now!  Enjoy your festive 4th of July!  – Breezy