We're in a stagnant weather pattern which means little change this week. Temperatures will fluctuate a few degrees up and down and we'll gradually add more sunshine. Other than that it's pretty much just continue as is through Friday. Tonight and tomorrow we'll have a decent amount of clouds, but temperatures will be a bit warmer tomorrow than today.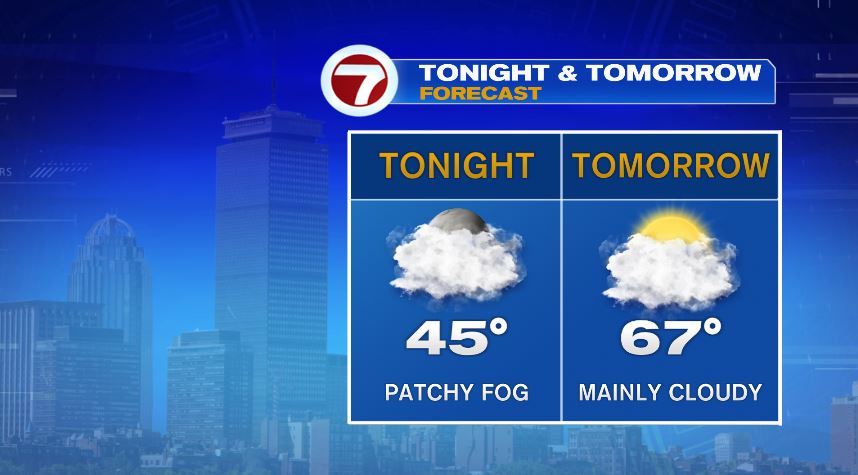 Our average high is now 64° and we'll bounce around that the next few days and gradually add more sun. Mostly cloudy Wednesday, partly cloudy Thursday, and mostly sunny on Friday.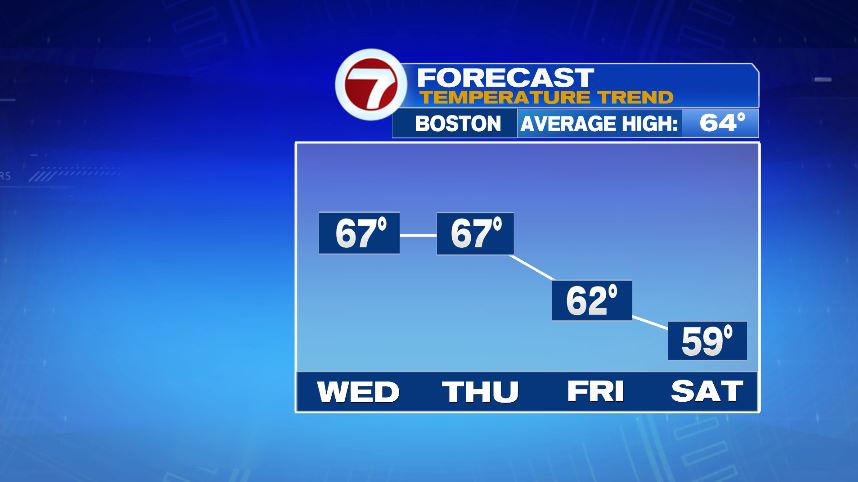 The cool air surges in for the weekend along with our next round of rain. Now, there's some promise from 24 hours ago, but admittedly we're still pretty far out for fine details. Our storm for the weekend still has not made "landfall" in the Pacific Northwest. Since it's still over the ocean, there's not a lot of data for the models to use to predict the storm track. As the storm spends more time over land, the models get a better handle on the storm and more consistent (and accurate) forecasts.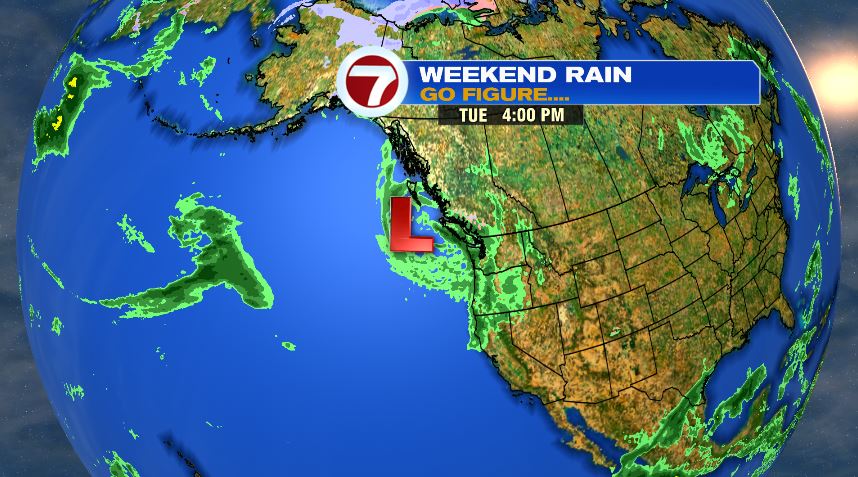 Saturday still looks like it will be *mostly* ok, with rain arriving Saturday evening. What's changed is that the storm looks like it may take more of a southerly track — which would reduce our rain chances. I still think we'll see showers, but not the all out soaking rain that yesterday was hinting at. The question then becomes how long does it take to move offshore. So while most of Saturday is dry, I think Sunday and Monday will at least feature a few showers. We'll fine tune details in the coming days.