After an active day yesterday, we'll get a break from the storms today. It'll be hot and humid with heat index values in the upper 90s/near 100. Tomorrow, scattered storms return, some could be severe. Sunday will be the better day of the weekend, with less humidity!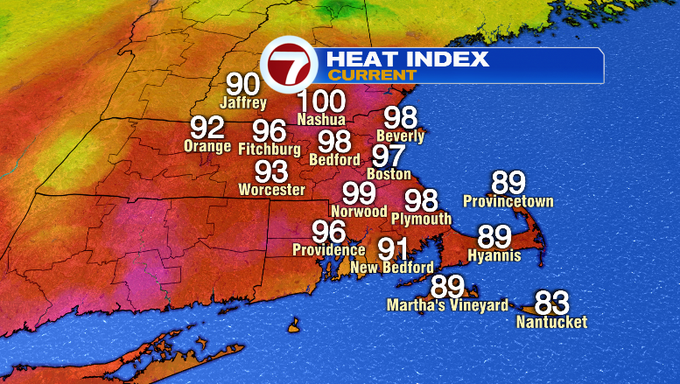 These were the heat index values (above), or feels like temperatures, yesterday around 3:00 pm. We'll get back in that range today. Highs will be near 90°/low 90s inland. With hot temperatures and the humidity, it'll feel like the mid 90s to near 100°. Stay hydrated! There's still a Heat Advisory for a lot of us, outside of Cape Cod and the Islands. It runs through tomorrow. Although, tomorrow temperature's will be dependent on cloud cover.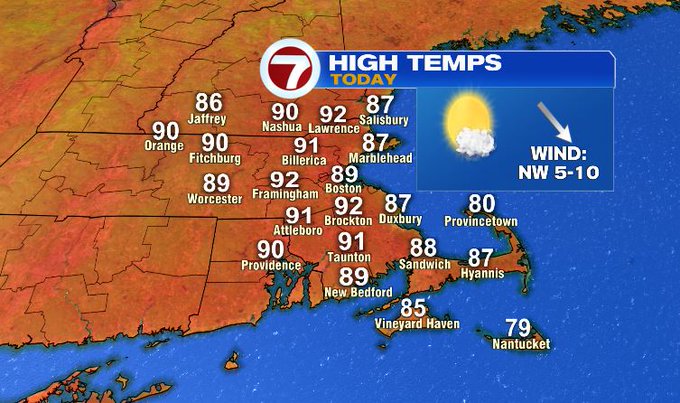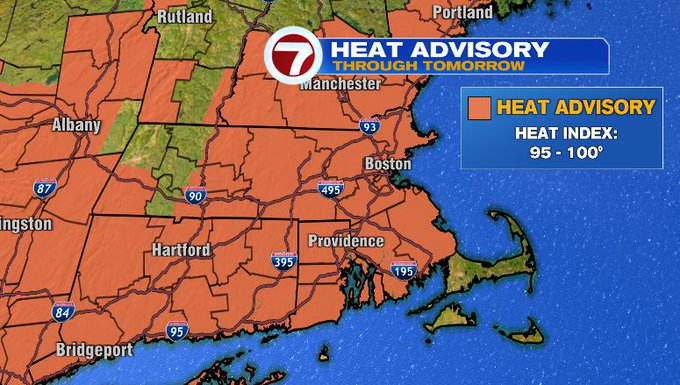 Want to hit the beach after seeing those hot temperatures inland? Temperatures will be in the 80s on the beach. There's a moderate risk for rip currents on south facing beaches and the east side of Cape Cod. There was a reported rip current incident yesterday. Use caution and heed the advice of lifeguards.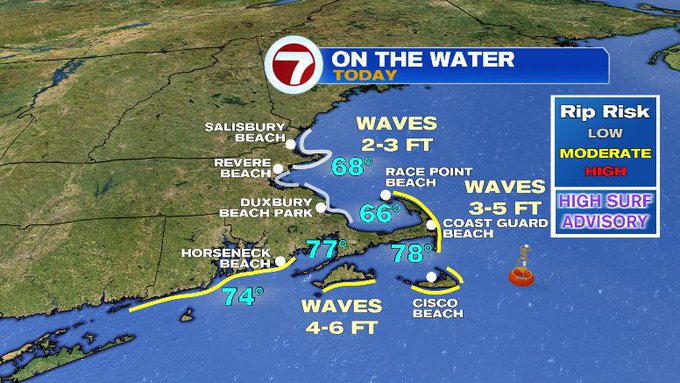 Saturday is the day to be weather aware with the potential for severe weather. Storm Prediction Center highlights that below. Showers and a thunderstorm are possible in the morning. Scattered storms could turn severe into the afternoon.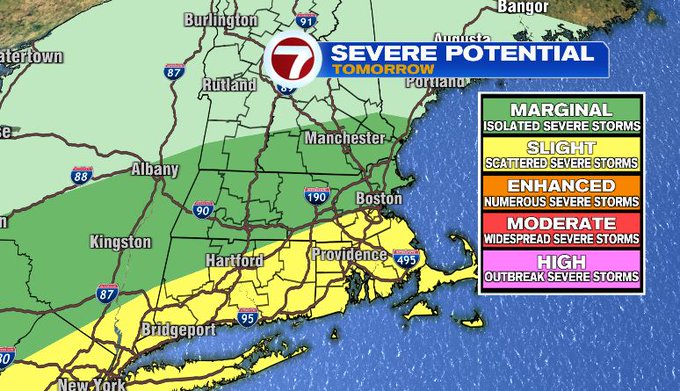 All storm impacts will be on the table tomorrow. The biggest threats will be damaging straight-line winds, downpours and frequent lightning. Large hail and an isolated tornado are also possible.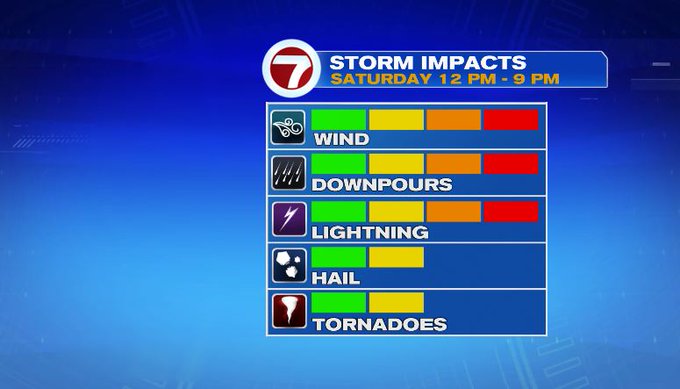 These storms are part of a cold front. Once that sweeps through, we'll welcome a drier air mass for Sunday. Expect less humidity and temperatures in the upper 70s/low 80s. That's your day to be outside!
-Meteorologist Melanie Black