7Weather- A Heat Advisory is in effect through this evening. It will be another hot day with building humidity.
The air temperature won't be as high today, but it will feel just as hot with the humidity. Heat index values or the feels like temperature likely makes it into the upper 90s this afternoon. We had a breeze moving things around yesterday, that won't be the case today with wind staying around 5mph.
A weak area of low pressure in the area could spark up a few afternoon storms.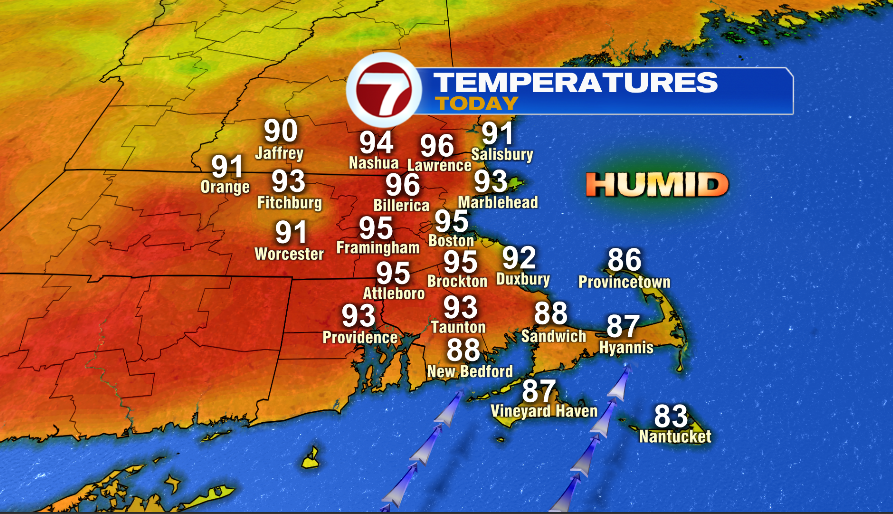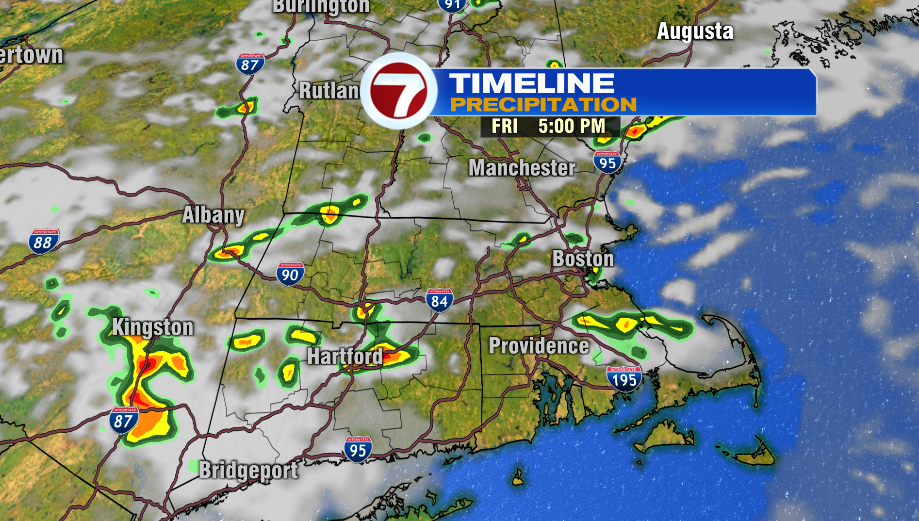 It will feel tropical this weekend. With the heat and the humidity, there is that chance of a few afternoon storms on Saturday. I wouldn't cancel plans. Highs reach into the low 90s. A sea breeze could kick in throughout the afternoon.
We're back to highs in the mid 90s on Sunday and with the humidity it will feel like the upper 90s.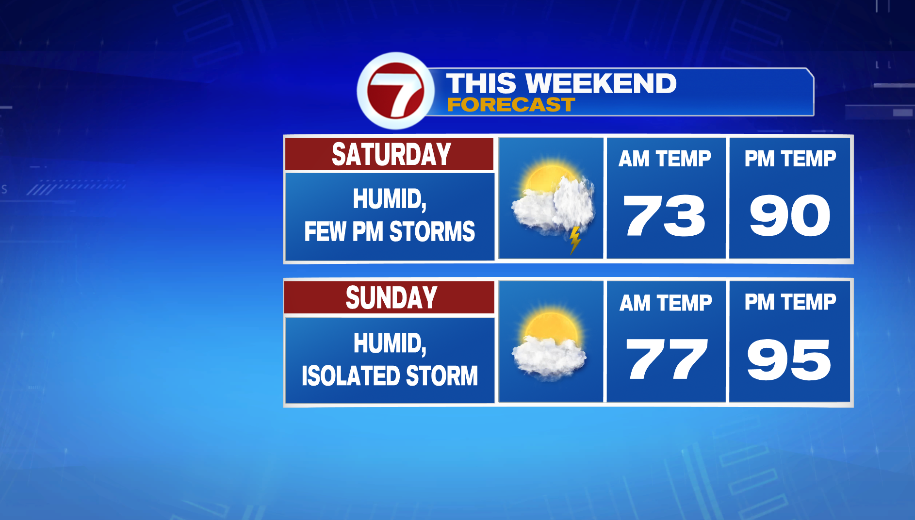 Watch out for a storm if you're heading to the beach Saturday. With a sea breeze likely kicking in, it will be a bit cooler along the coast.
Sunday is warmer at the beaches with a mix of sun and clouds. In my opinion, this is the better beach day.