Editor's Note: Tonight's blog was written by 7Weather intern Tyler Hughes.
The Summer '23 weather pattern just won't give up – we had even more scattered showers and storms move through the area this afternoon. As the sun goes down this evening, those storms will lose steam and we'll start to clear out later tonight. Luckily, tomorrow will buck the trend – for a day, at least – continuing to warm up with sunny skies throughout the day. A great day to hit the beaches if you have some free time – temperatures will run in the low 80s along the coastline with a nice breeze.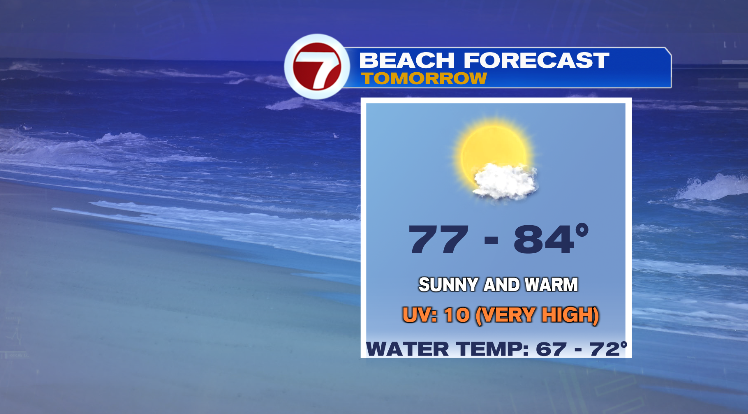 Inland, expect temperatures to climb into the upper 80s to around 90. There may be a spot shower tomorrow afternoon as a result of the sunshine, but I think this is relatively unlikely. Another great spot to be tomorrow – Fenway! The Sox take on the Braves tomorrow night, and temperatures around first pitch will be in the mid 80s.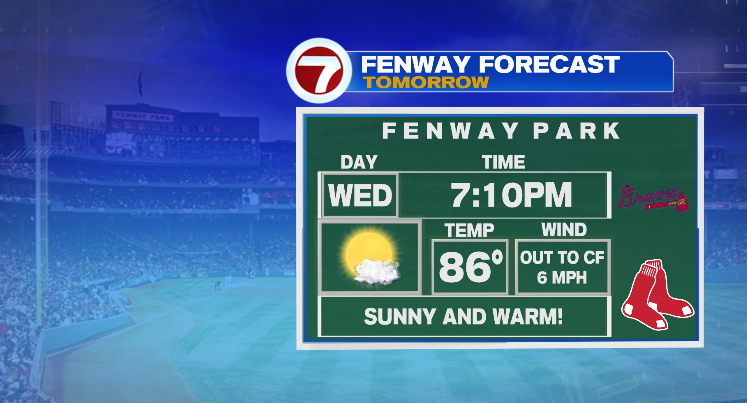 We'll continue to turn up the heat and humidity later this week, with temperatures climbing into the 90s and dew points in the 60s and 70s. The Heat Index – a measure of how "comfortable" it feels to be outside, is a combination of these two factors – and will climb well into the 90s and near triple digits in spots. A Heat Advisory is in effect for Thursday and Friday for much of Mass other than the Berkshires, South Coast, Cape and Islands. Basically, just a reminder to stay hydrated and take frequent breaks if you're outdoors for a prolonged period of time.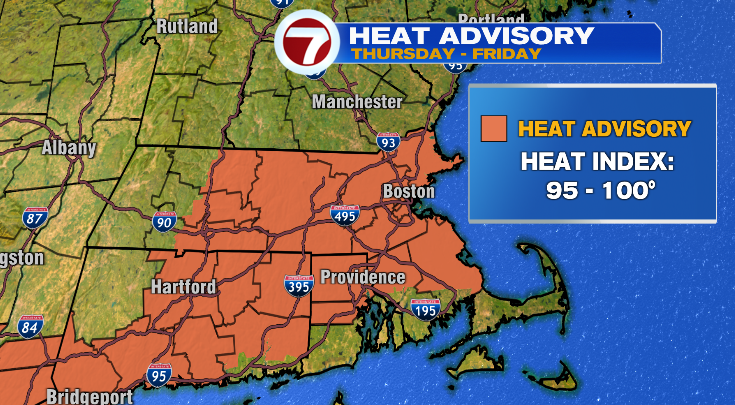 This heat and humidity will fuel a cluster of afternoon/evening thunderstorms on Thursday. Heavy rain, strong wind gusts, and hail are possible with these storms, and we can't rule out an isolated risk of a tornado either. The main idea here is Thursday is a good day to stay weather aware during the afternoon.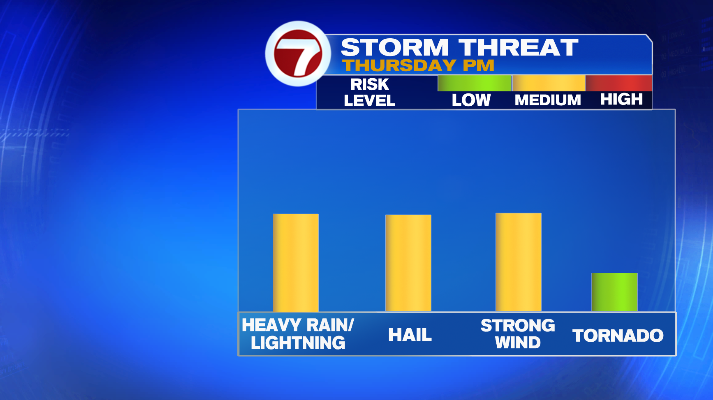 This weekend, the cold front that is trapping the heat and humidity in place will drop southward producing another chance of showers and an isolated storm. Once this front passes through, temperatures will quickly cool down for next week – with next week's high temperatures in the low 80s.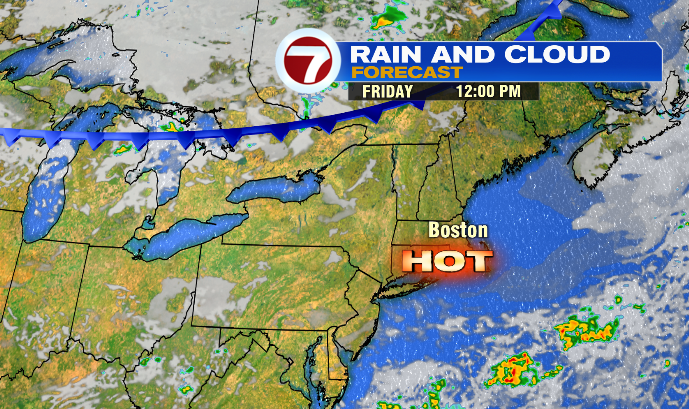 A side note here: we need 3 consecutive days of 90+ degree weather to be officially considered a "heat wave" this week at any given location. I think it'll be likely in Worcester and Metrowest, but since we take official temperature measurements for Boston at Logan Airport, right on the water, it's more of a toss-up if we manage to have an official "heat wave" there.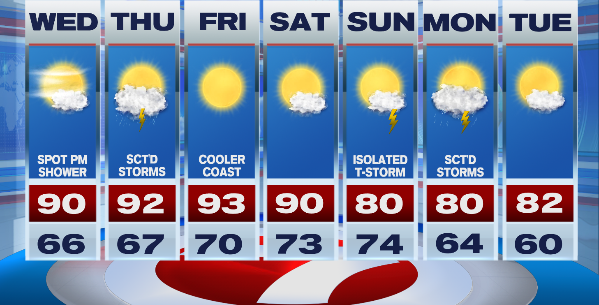 Have a great night!
-Tyler