Another dry weekend!  I suppose we've really broken that streak of dry weekday weather, and wet weather for the weekends.  Not only that, but this weekend is definitely feeling like summer.  Our highs today were in the mid 80s with a very light sea breeze for a few locations this afternoon/evening.  Tomorrow is even hotter, with highs inland approaching 90°, and a touch cooler at the coast with an afternoon seabreeze kicking in.  These are the days when the seabreeze is very welcome to kick in – because it's like the free A.C. kicking ON!  Even better news?  We get the heat without the humidity tomorrow.  Happy Father's Day, Dad!!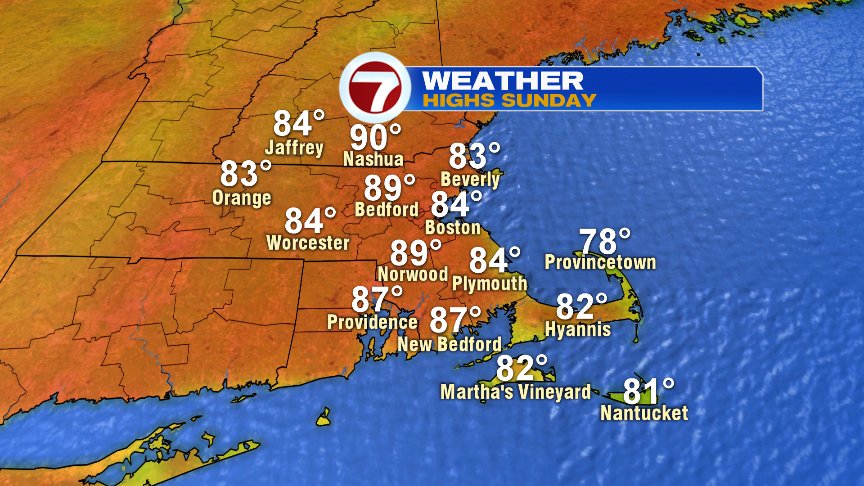 Monday, it gets even hotter – and that's when the humidity comes into play as well.  Record high temps could be in jeopardy:
Boston:  94° (1929)
Worcester:  93° (1929)
Currently, I have those exact numbers in my forecast for Boston and Worcester – but again, it's very possible we could set new records.  So yes, 94° sounds hot enough… and then we go on to talk about some locations through the Merrimack Valley getting into the upper 90s… then we add in the humidity, and for many of us (my wicked-preggo self included), this is going to be a rough day.  This is really the first time of the season we've had to talk about potentially "dangerous heat" – and possible heat advisories.  It could very well FEEL LIKE triple-digits for the hottest spots into Monday afternoon.  Have you ever wondered WHY the humidity makes the heat feel so much HOTTER??  Well, to put it very simply:  When the air around us is filled with moisture, it doesn't want to take on any more moisture (your sweat).  Sweating is the way our bodies cool ourselves down… but it's not the sweating so much as the sweat EVAPORATING off of our skin that does the cooling.  So when the air says, "I don't want your sweat," then that sweat literally STICKS to us… and our bodies can't cool down.  Gross, but there you go.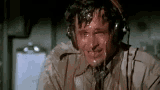 Luckily, the humidity won't be "sticking" around for long.  Here's that all-important dewpoint trend: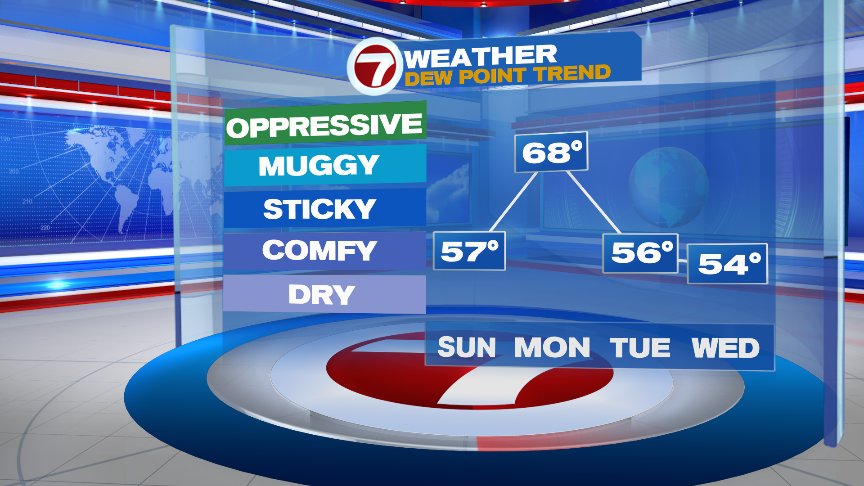 Monday's heat is also "one and done," and it's back to more seasonable/reasonable low to mid 80s for the rest of the week.
Also worth mentioning… when will we see some rain?  Not much in the 7on7 Forecast, as you can see at the top of this post… but there's a chance Monday PM through early Tuesday.  It won't be the soaking the lawns and gardens are begging for, but it's still something.
Happy Father's Day to all of the dads out there – but especially this one.  He's outstanding in his field (literally) and I couldn't be more proud to call this handsome peppermint farmer DAD: