Today wasn't bad, but it's about to get a lot better! That's if you like warm air. Between where we are now and where we'll be Wednesday through Friday is about 36 hours of more typical October air. And that means patchy frost possible tonight in our typically cooler spots as many of us wake up to temperatures in the 30s tomorrow morning.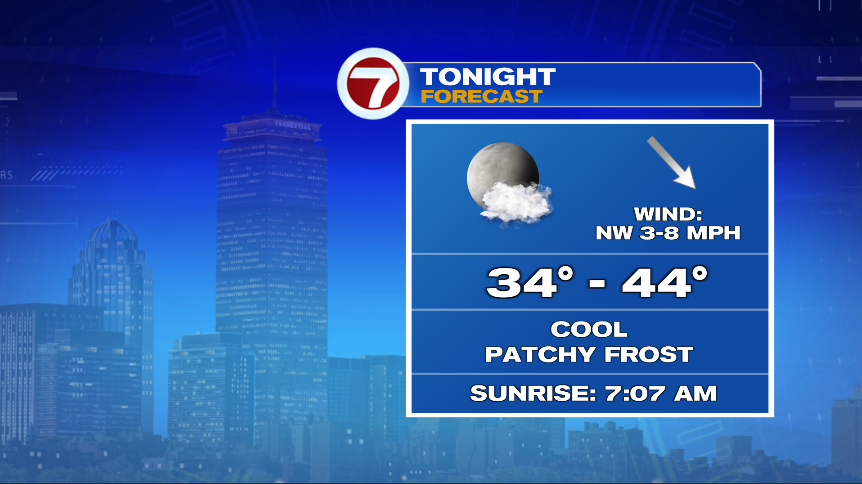 Patchy frost is typical for late October. In fact, it's expected. That said, we haven't seen that yet. Nobody in southern New England has seen a freeze yet this season and that's unusual. On average Worcester County and the Monadnock Region sees its first freeze of the season in the first week of October. Metro West, Merrimack Valley, and the rest of southern New Hampshire is the second week of October — obviously we're past that now. The third week of October those in Southeast Massachusetts are in line for the first freeze. Finally, the last week of October is the rest of the coastline including the Cape — the only exception here is the city of Boston which is in early November. Since we're not expecting a freeze tonight, that means we'll make it to November 1st without seeing a freeze this year.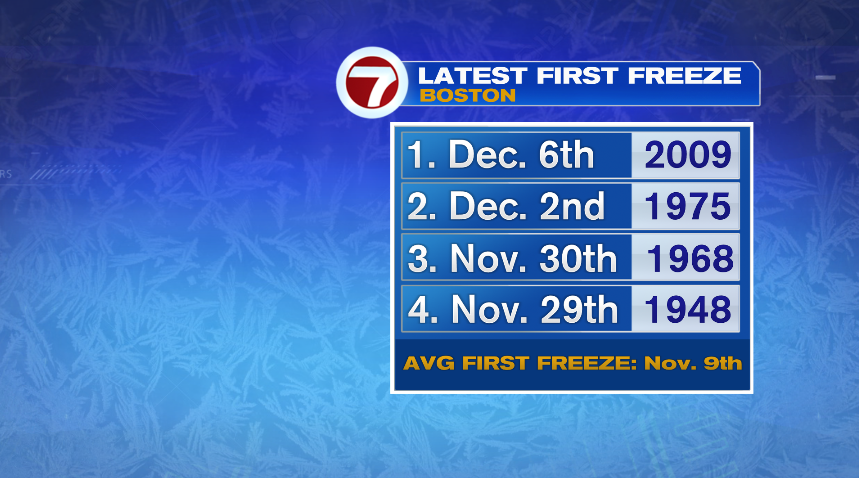 Boston's average first freeze is November 9th. But keep in mind, that's at Logan Airport that always stays warmer overnight. It's not really a great representation for most of the city of Boston — especially western neighborhoods like Jamaica Plain, West Roxbury, etc.
So it's a chilly start out the door tomorrow morning, but temperatures will climb close to average for late October and in fact we'll likely be slightly above average once again.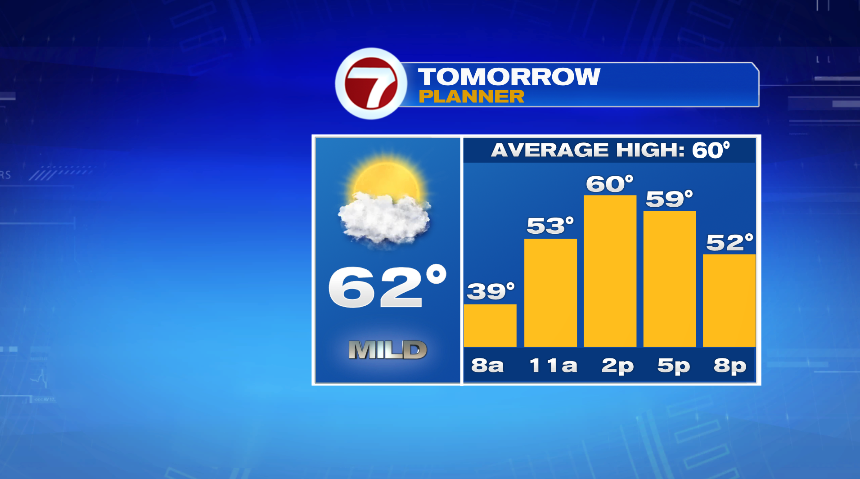 That's been the story of October so far. It's been dominated by mild air. We've only had three days all month that have been below average… and just barely. Two of the three days have been less than one degree below average. So instead of warm and cold days, it's been more about warm and near-average days.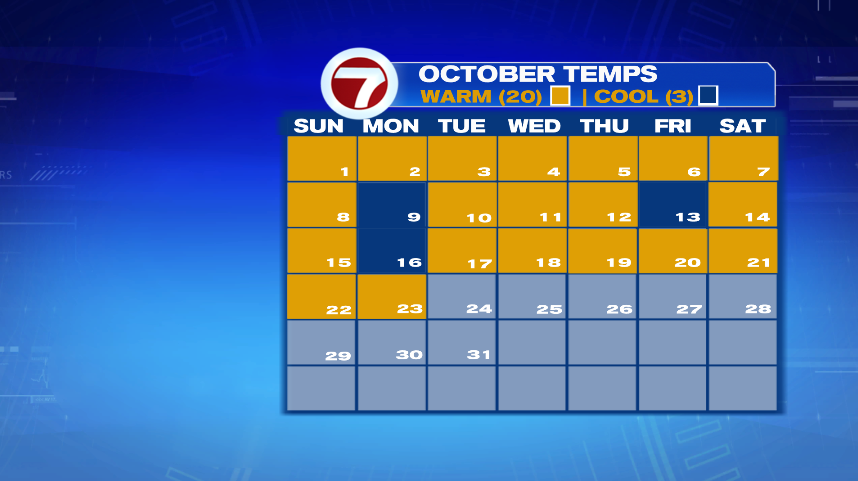 So October has been warm, but not quite to the point where we start talking about warmest Octobers on record. At least not yet. Currently we're sitting at 21st place which maybe doesn't have much notoriety to it like top ten or top five would, but with records that go back 151 years, that's still impressive. And I say not yet, because there's a good warm up coming our way to finish the week and head into the weekend.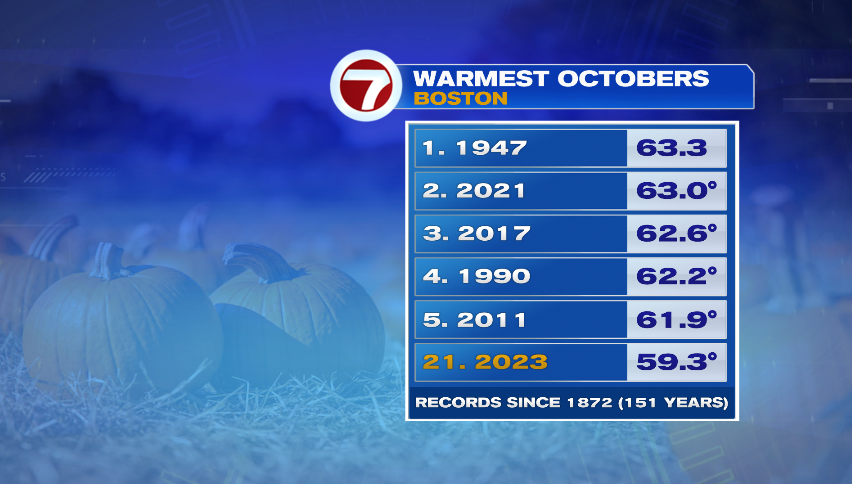 While we're back to average tomorrow, we'll be 10 to 20 degrees above average Wednesday through Saturday!