Finally!!! A break from the high humidity as dew points have dropped off into the low 60s this morning. Although it's not considered crisp, Fall-like humidity, it is a far cry from the low to upper 70s that we saw the last several days. Off course, with sky high humidity came tropical downpours too.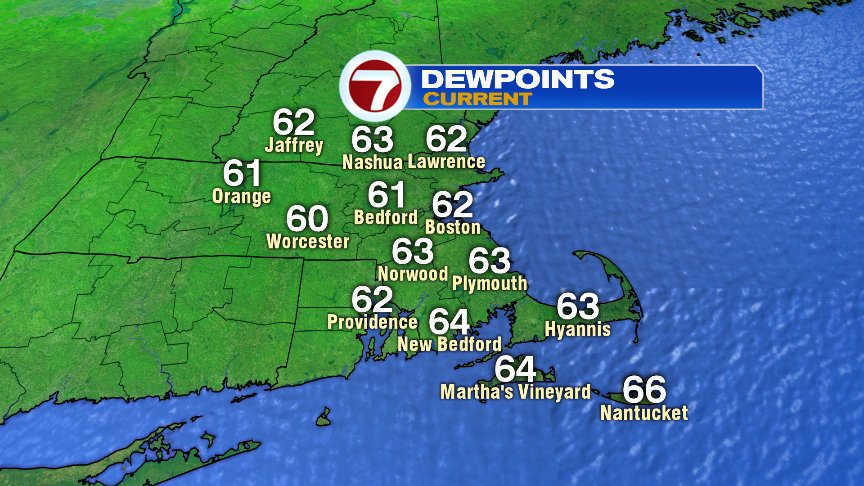 Rain totals added up to a quick 3-4″ around Brewster to Orleans yesterday, creating those flash flood issues. The day before, it was Stow to Maynard that picked up totals like that.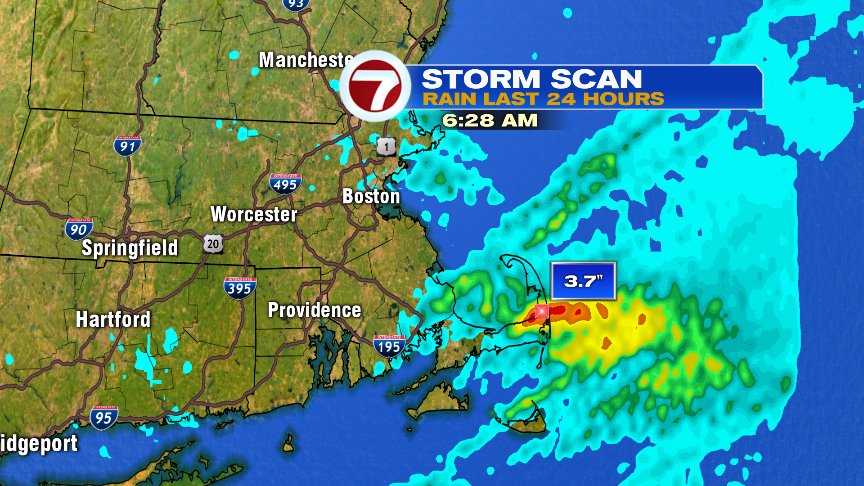 Today, it's a different story. With a drier air mass in place, any spot shower that pops this afternoon won't be capable of producing 3-4″ of rain. Even if you do get a shower, it'll take up a small portion of the day and much of the area won't even see on. Overall, it's a solid Friday with highs in the mid to upper 80s.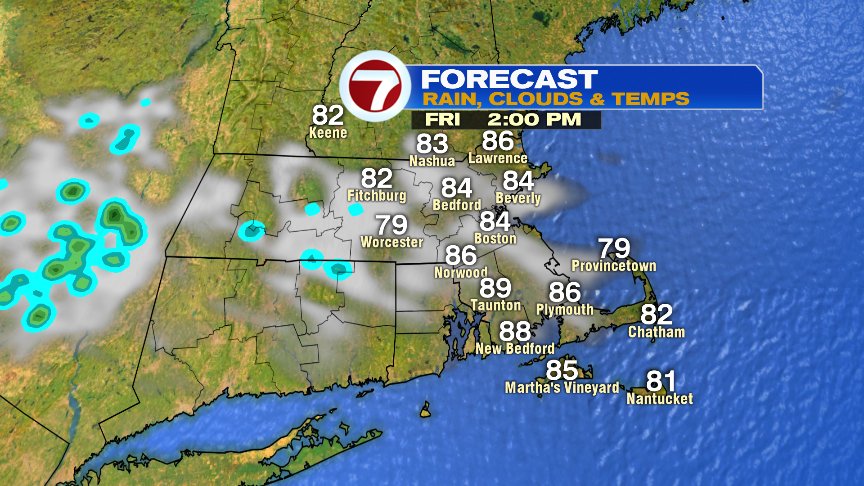 Another concert looking good weather-wise at Fenway tonight.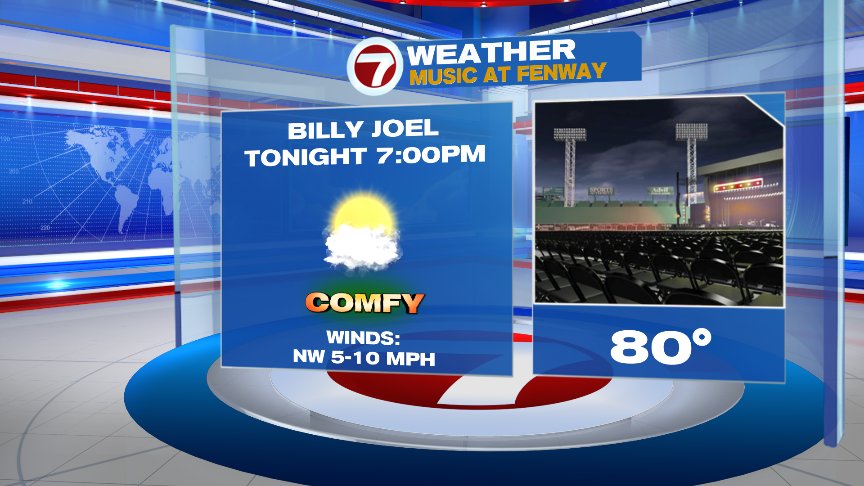 Late overnight, the pattern does start to turn unsettled as showers and storms are scattered about by predawn tomorrow. Showers and storms are most widespread through the first half of Saturday, especially northwest of Boston. In the mid afternoon to early evening, the highest storm risk may shift deeper inland. Bottom line, it'll be a cooler day, low to mid 70s, unsettled at times, but not rain all day. The lowest rain chance tomorrow is across Southeast Mass.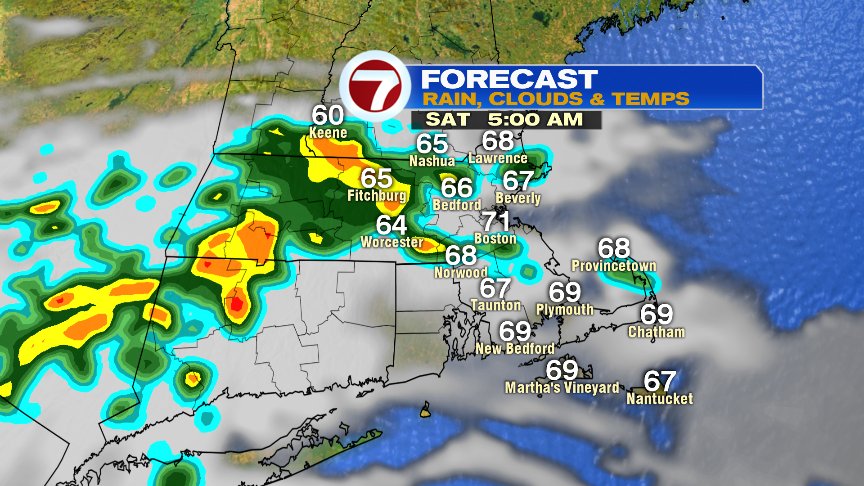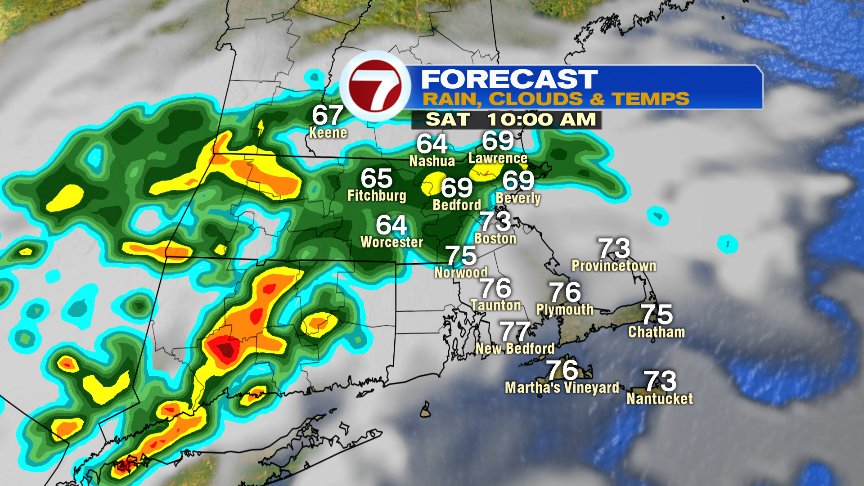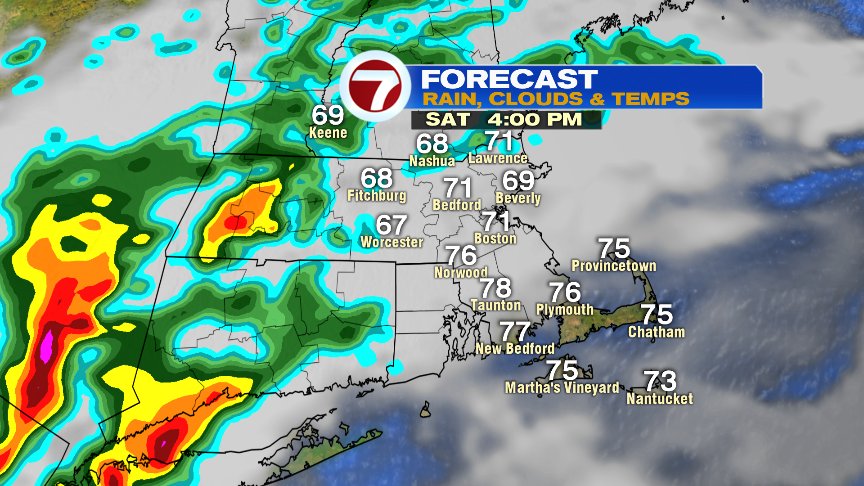 Clouds and some scattered showers and storms are around again Sunday, but so will some dry hours too. Highs on Sunday run in the mid 70s.
Monday and Tuesday of next week look most unsettled with scattered showers and storms. The rain chance lowers Wednesday as highs jump back into the mid 80s by then.
Have a good weekend.
@clamberton7 – twitter