7Weather- Today was a much more quiet and dry day, luckily, allowing people to clean up after the storm. It was still windy out there. The wind won't be as strong tomorrow, but still breezy. Overall it'll be a nice Thursday before we track a few showers late Friday into Saturday morning.
High pressure is off to our west, and the nor'easter is still close enough to us that the wind is gusty. As the storm continues to move east, the wind will decrease. That's what you see with the weather map below, looking ahead to tomorrow evening.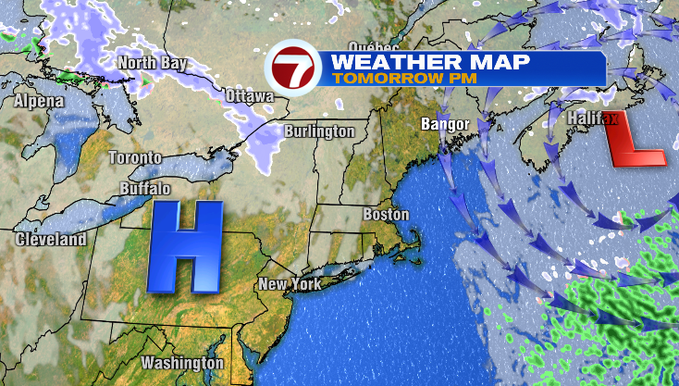 Let's take a closer look at tomorrow. Overnight, low clouds will clear. Tomorrow morning, we'll start out chilly in the upper 20s/near 30°. Watch for slick spots as snowmelt refreezes. Eastern Mass will start out with a lot of sun, before high and mid level clouds advance in from the west and thicken up through the day. Highs rebound to the mid/upper 40s. It'll be a bit breezy, but by the evening the wind should relax more.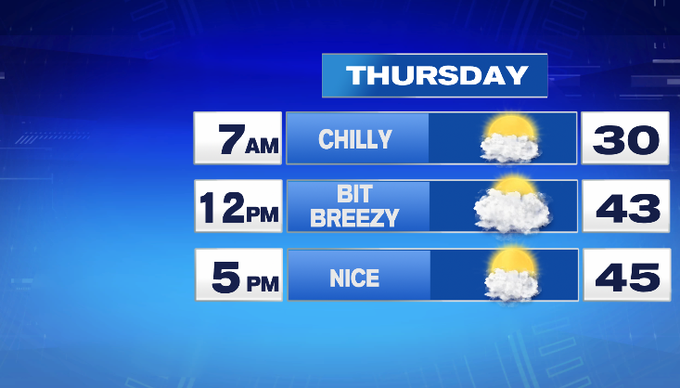 Friday looks great for St. Patrick's Day! We put a 20% chance for a spot shower in for the evening. Although you don't need to worry about it too much. It won't be anything like the rain the past couple of days!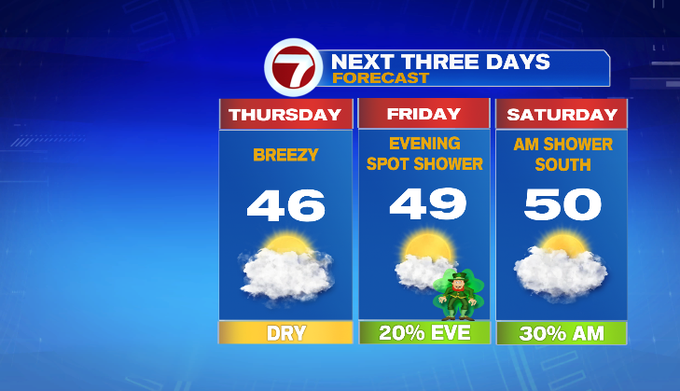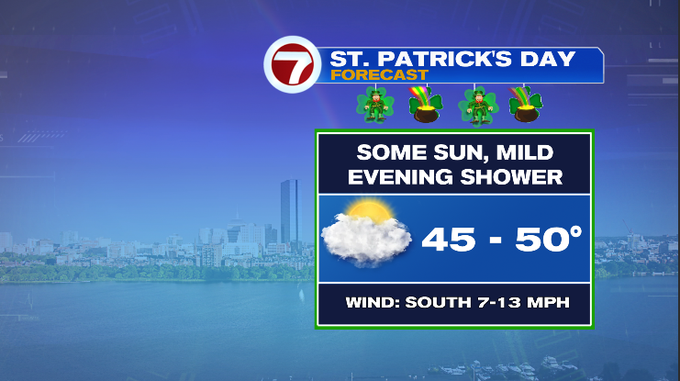 The weekend will bring us two different days! Saturday, more clouds, mild near 50° with less wind. Watch for a morning shower south. Sunday, we'll get a colder start and a strong wind will make it feel chillier throughout the day. You'll want to bundle up for the St. Patrick's Day Parade in Southie!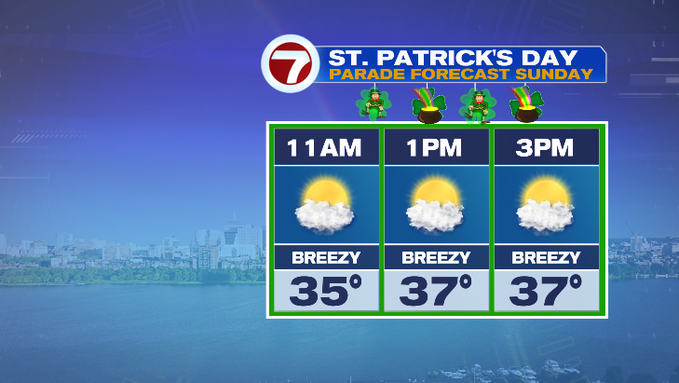 No Monday blues next week! Spring officially begins as we mark the vernal equinox at 11:32 am Monday. Look at the first full day of spring. *Insert sunglass-wearing, smiling emoji.
-Meteorologist Melanie Black