A sunny start greets us on this Wednesday morning as a dry start to the day features temps in the 20s and 30s. Watch for some patches of black ice this morning, as some residual moisture on the ground overnight does allow for a few icy spots where temps are below the freezing mark.

Sunshine fades behind thickening clouds this afternoon as temps top off near 40 degrees. Overall, a pretty quiet and seasonable day.

The quiet part changes this evening as a burst of snow and sleet breaks out after 7pm. As the evening wears on, snow flips to all sleet for most locations, then to some rain near and south of Boston, and freezing rain across the interior. Across northern Mass and southern NH, expect a prolonged period of sleet overnight (little ice pellets that bounce/ping off everything). Slick travel is expected overnight northwest of Boston, where a winter weather advisory is in place.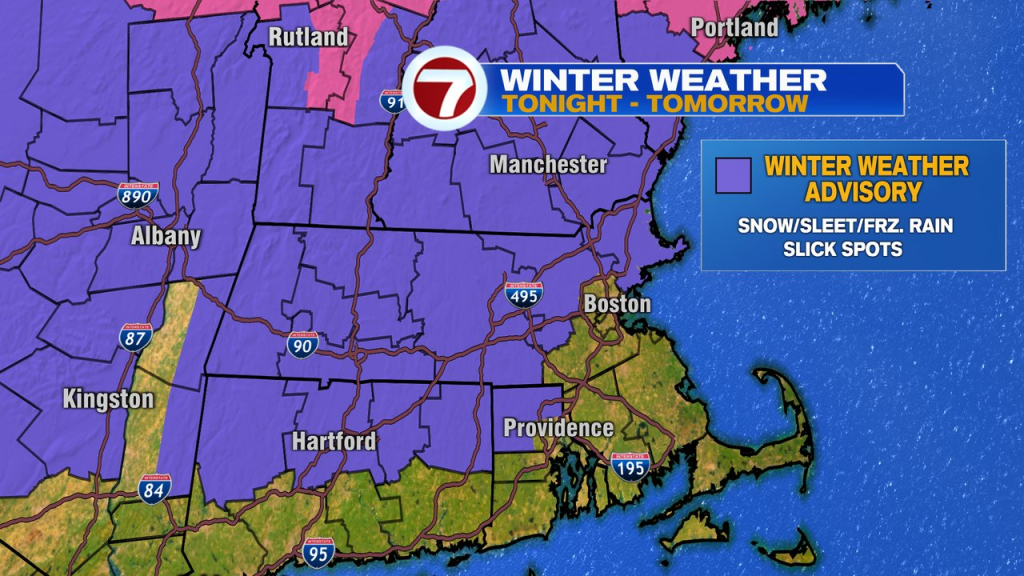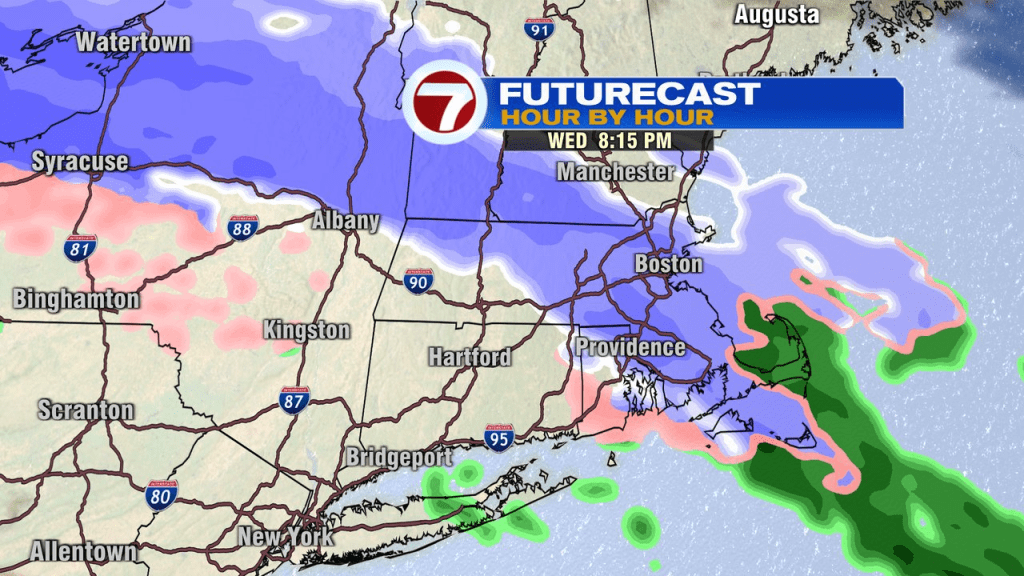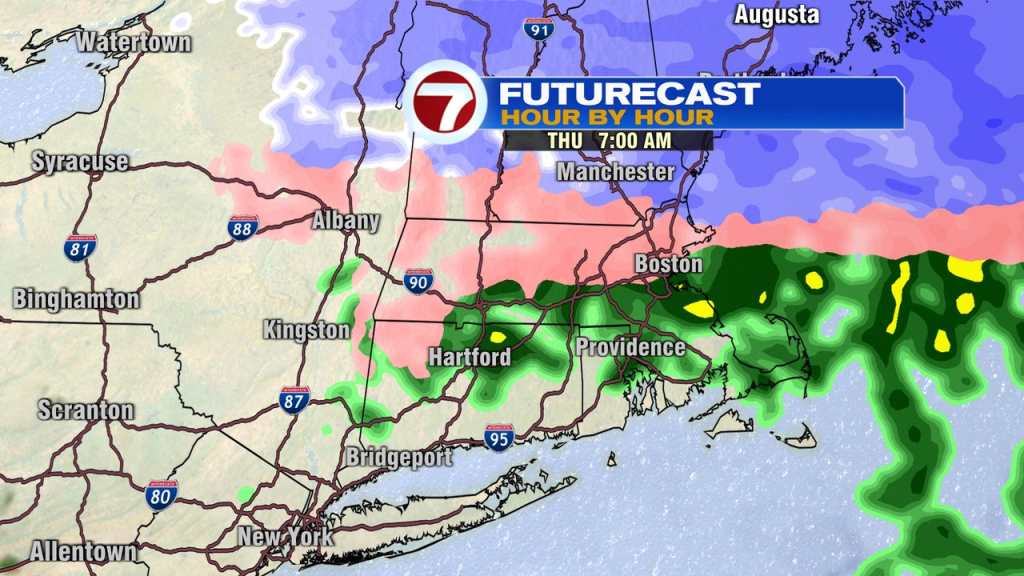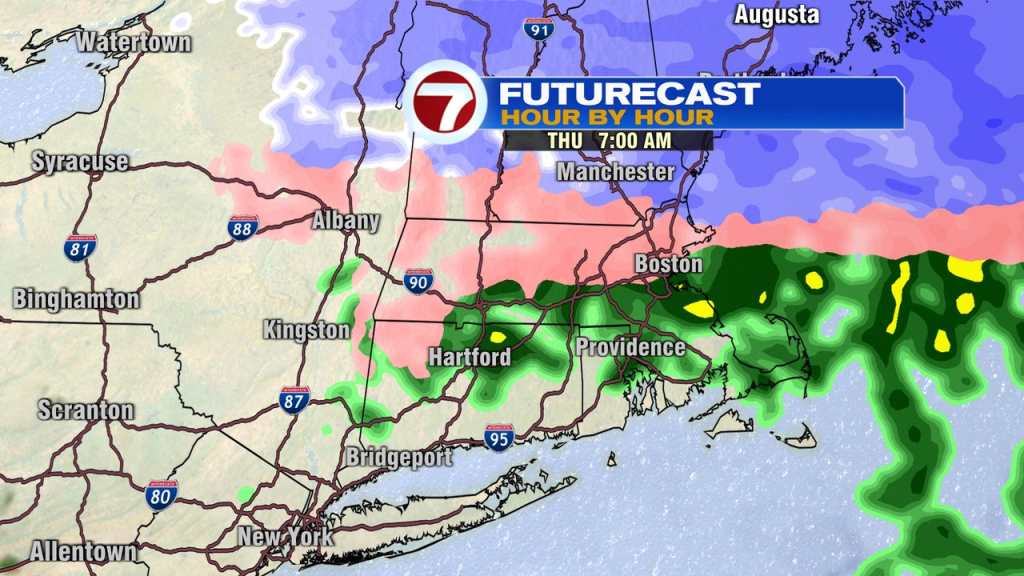 Sleet, freezing rain and rain lingers into tomorrow morning, so expect to allow for some extra time for the morning commute. While temps run well into the 30s in the morning, they do slide back into the 20s during the afternoon, so watch for some areas of refreeze, although most of the precipitation is over with for the afternoon.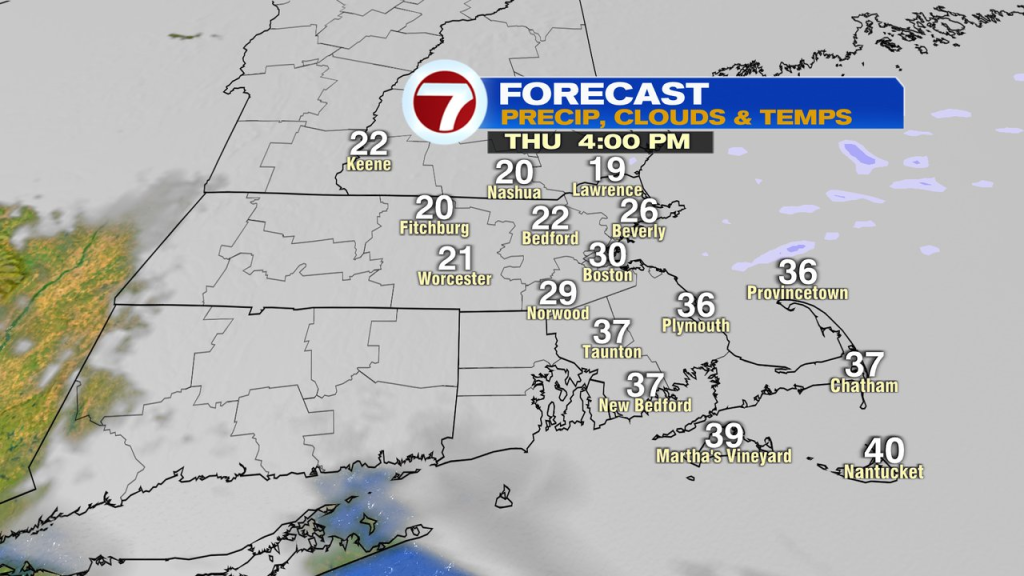 Another patch of freezing rain/sleet and rain will throw down some slick travel again tomorrow evening.
Friday does look dry and windy as temps drop from the 30s into the 20s during the afternoon. That yields to a cold weekend with temps in the 20s on Saturday and low 30s Sunday. Winds will be lighter too over the weekend. Expect some scattered flurries and snow showers late Saturday and again Sunday afternoon/evening.
Skiing up north? 6-12″+ of snow is expected across a good swath of Ski Country over the next couple of days. It'll be cold and windy Friday, then just cold with less wind heading into the weekend.