After a setting record low temperatures both Friday and Saturday and having the coldest air since 1957 (for Boston anyway), we had quite the turnaround by Sunday when we hit 50°! And today was another mild day with some towns getting to 50° again. If you didn't quite make 50° you were very close.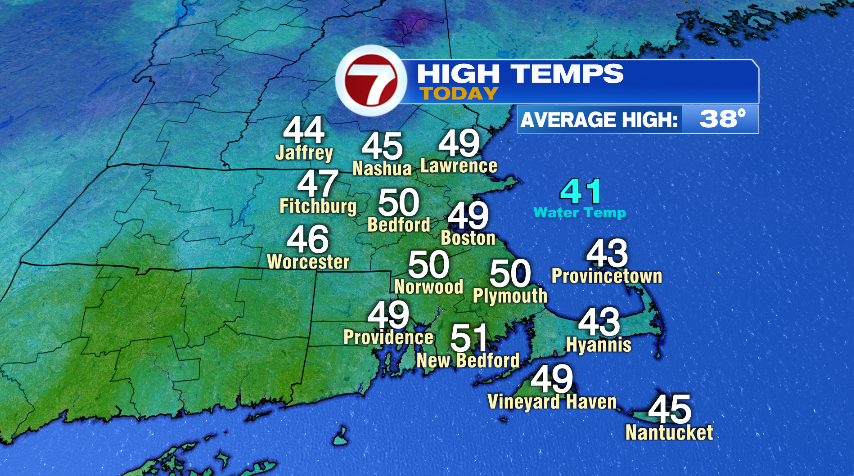 It's probably not shocking that February is off to a cold start. If you look at the days of above and below average temperatures we're even for warm days and cold days. The problem is the cold days were so cold that the warm days don't balance them out. But it won't take long to pull that temperature deficit back up as we fill this week with above average temperatures and gold squares.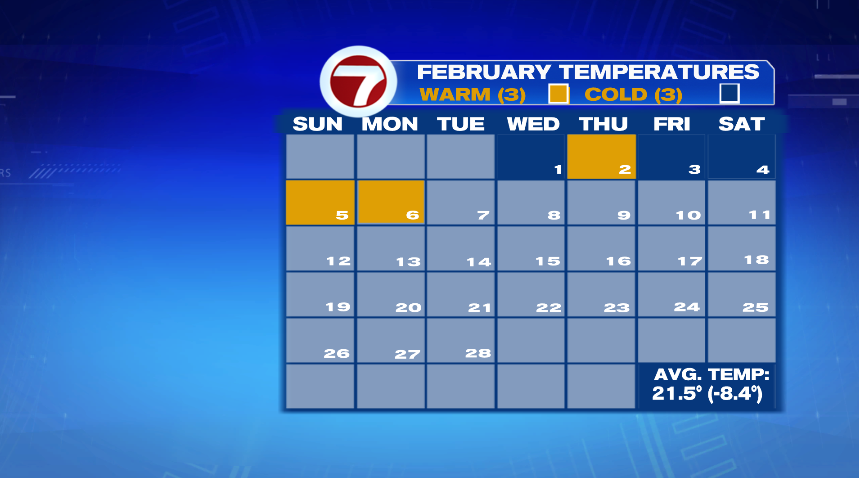 While it's a mild week, it's also an unsettled week with plenty of rain chances between now and Saturday. For the most part these are rain chances with some minor mixing possible at times. Of course with a mild pattern it's hard to get any decent snow chances to develop. Temperatures tomorrow (Tuesday) may end up a few degrees below average for one day but we'll bounce right back on Wednesday with mild air for the second half of the week.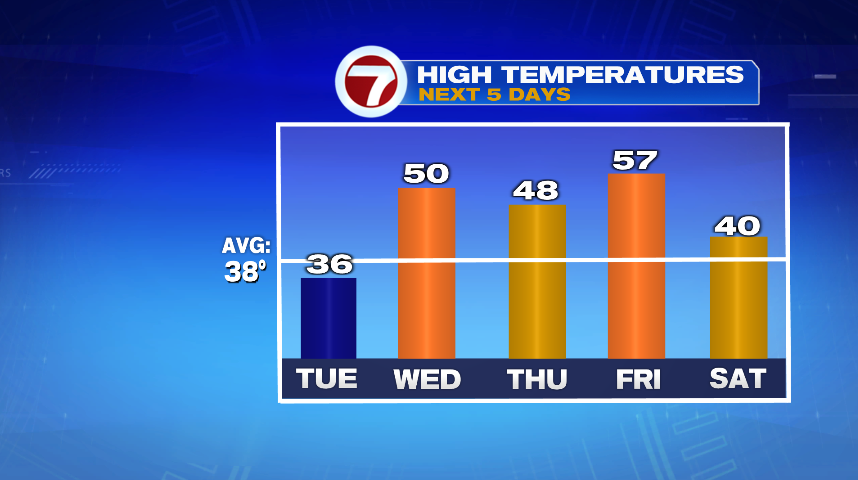 While 50s are nice (great, actually) that 57° certainly sticks out as a beautiful day! Hitting 60° is not uncommon in February. In fact for Boston we usually get our first 60° day on February 3rd. To get that date we line up all the times we hit 60° for the first time and chip away from both ends until we find the middle date. That's how we get to February 3rd. That also means there are several years where we hit 60° significantly later than February 3rd. There are also years like 2020 when we had 70s in January. So determining the average first 60° date is a little more abstract.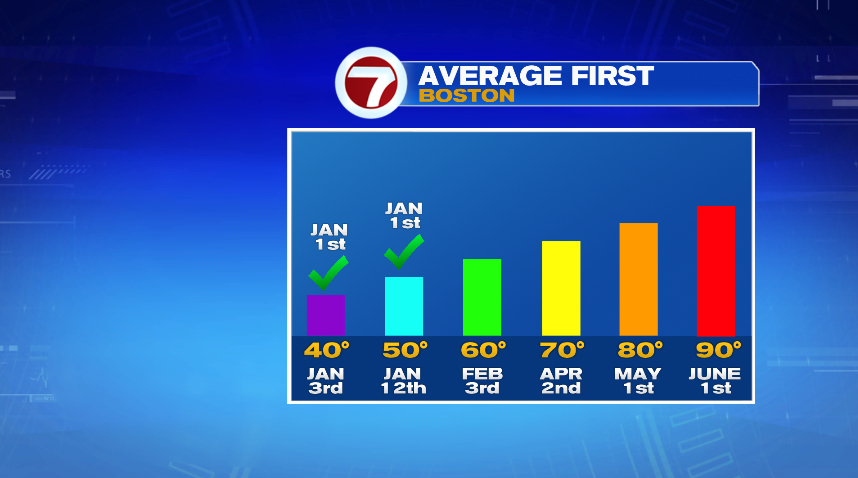 As referenced in the title, this week is full of mild air, but it's also more unsettled and features several rain chances. The first of those is coming tomorrow night. That one is a pretty weak system that will bring a few rain and snow showers back to New England, but it's nothing significant. The wettest system in the bunch looks to be the Thursday afternoon/night storm. Then we'll bring a few rain and snow showers back to kick off the weekend on Saturday.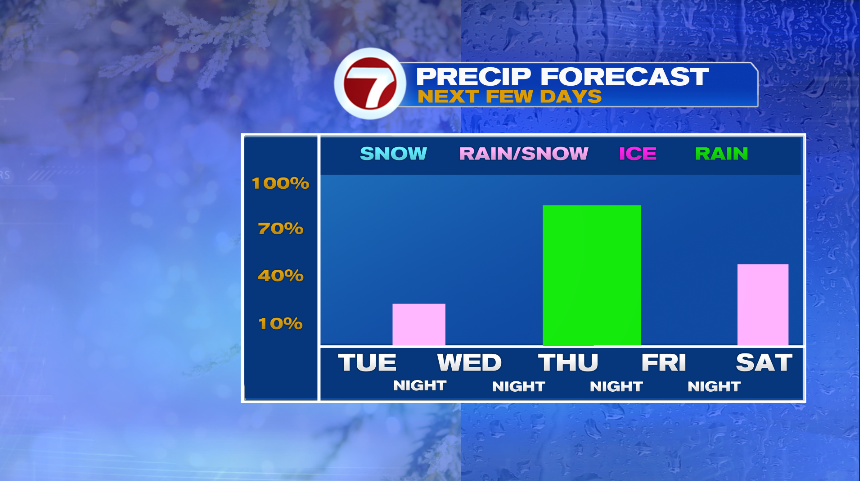 Tuesday Night:
This system is weak and quick moving. We'll make it through the evening commute dry and then late in the evening is when the rain and snow showers arrive. The showers are long gone by sunrise, so this one is pretty low impact.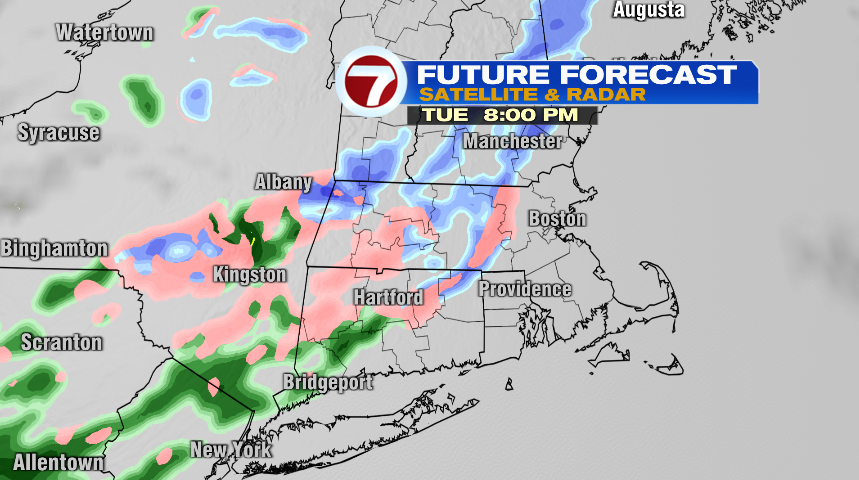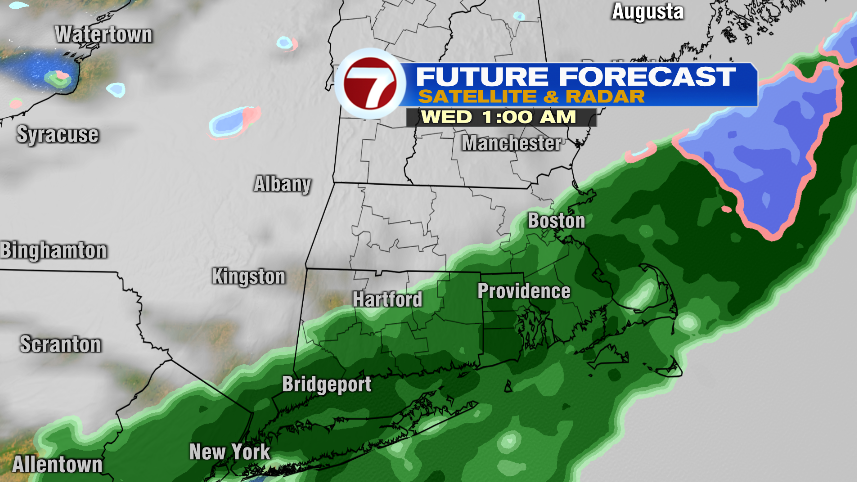 Thursday Afternoon/Night
As I previously mentioned, this is the wettest system of the 7 day forecast. We'll get Thursday morning's commute out of the way dry but the evening commute (especially the second half of it) looks like it might be wet. Aside from some mixing in the higher terrain, this is rain for everyone else, and rain in Metro Boston. Even areas that start as a brief rain/snow mix, it'll quickly flip over to all rain as well. While slightly more impactful as it may start during the Thursday evening commute, it again is long gone by Friday morning.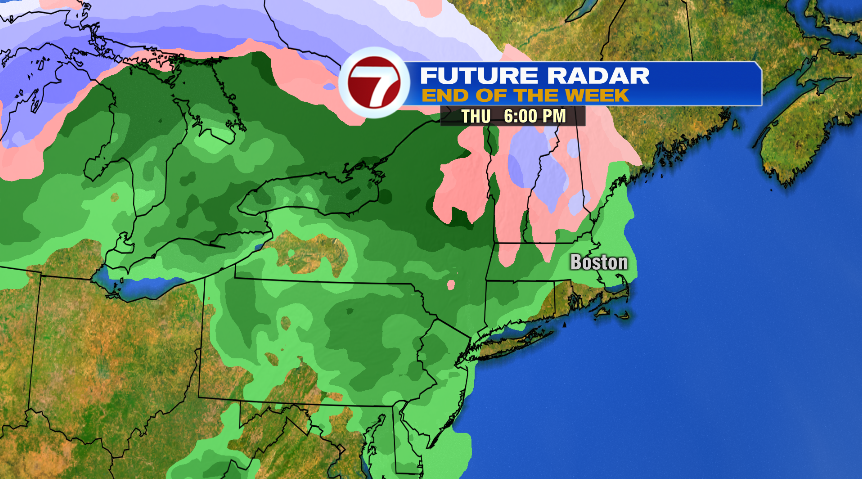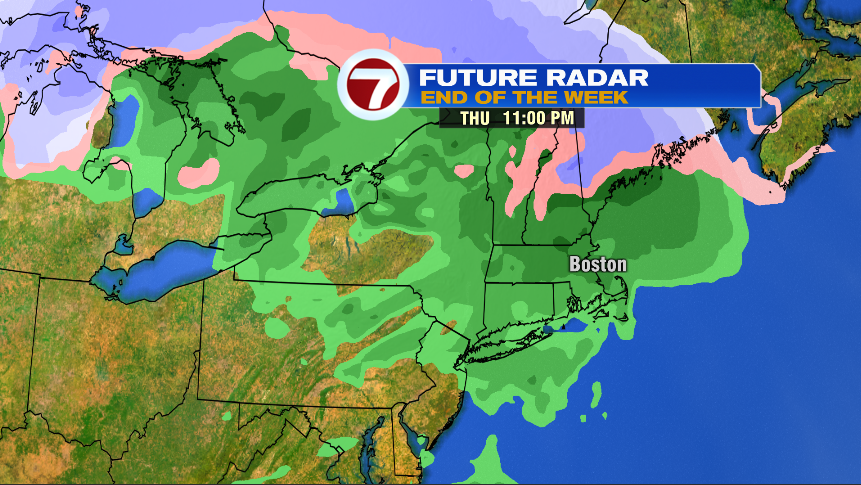 Saturday:
Finally, to cap it off, is the Saturday system that will bring rain and snow showers back to the area. Like the others, it is mostly rain. The cooler air is chasing the rain showers, so it's mostly rain that may mix in some snow showers as the storm exits. Unlike the others, this looks like it'll impact most of the daylight hours. It's not heavy rain or a block buster storm, but will just keep damp, wet weather around through much of the day.